Sonus Faber Review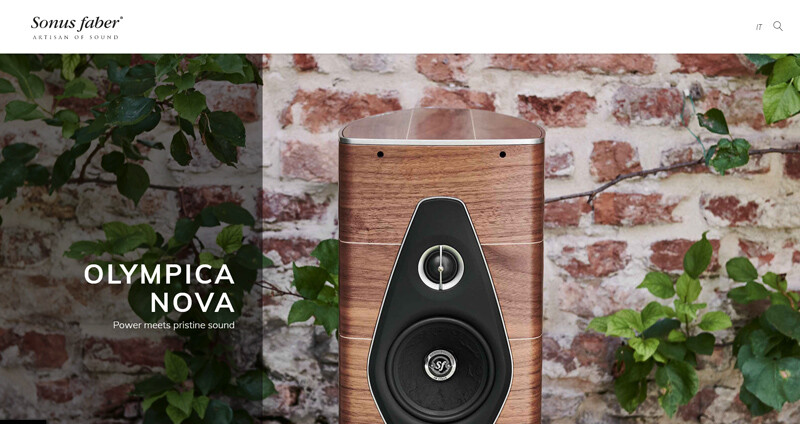 Introduction
Sonus Faber is a prestigious name that has long been associated with top-notch audio engineering. This Italian business has a long history that dates back to 1983 and has constantly strived for sound perfection. Sonus Faber is recognised for its painstaking attention to detail, stunning design, and dedication to providing an immersive musical experience. We'll go into what makes Sonus Faber a unique company in this study, looking at their selection of audio equipment and the technologies that go into them.
Craftsmanship and Design
One of Sonus Faber's defining traits is its flawless craftsmanship. Each audio item is painstakingly produced with care and precision by expert craftspeople. The finished goods reflect the brand's dedication to employing premium components. Every feature, from the choice of premium woods for the cabinets to the delicate workmanship, is well thought out. Audio goods produced by the seamless integration of craftsmanship and design are not only musically exceptional, but also visually appealing. Sonus Faber pays close attention to even the slightest details, such the strategically placed screws and the hand-stitched leather finishes. Owning a Sonus Faber item is like to owning a work of art that not only improves your listening experience but also gives your home a beautiful finishing touch.
Product selection
Sonus Faber offers a wide selection of audio products to accommodate various preferences and listening settings. Floorstanding speakers, bookshelf speakers, centre channel speakers, subwoofers, and home theatre systems are among their product offerings. Sonus Faber provides a solution whether you're an audiophile looking for the best possible listening experience or a home theatre fan trying to imitate the moviegoing experience. The same unrelenting dedication to acoustic brilliance and aesthetic appeal is put into the creation of every product.
Sound Quality and Technology
Sonus Faber's commitment to delivering great sound quality is at the core of all of their audio products. The brand's engineers and designers collaborate to create innovative technologies that raise the listening experience to entirely new levels. Every part of the system, from the drivers to the crossover networks, is painstakingly built to strike the ideal balance between accuracy, detail, and musicality. Sonus Faber speakers are renowned for their capacity to faithfully portray even the most minute details in music, providing listeners with a compelling and emotionally engaged experience. The brand's commitment to ongoing innovation is demonstrated by the use of cutting-edge technologies such proprietary drivers, acoustic optimisation systems, and aesthetically pleasing cabinet designs. Together, these technologies create a realistic, all-encompassing soundstage that brings music to life.
Experience of Listening
Playing music using Sonus Faber speakers is a very enthralling endeavour. Every instrument and vocal are faithfully recreated because to the brand's attention on creating a realistic sound identity. Sonus Faber speakers produce a wide-ranging soundstage that gives the listener the impression that they are in the music hall or recording studio. Sonus Faber's audio products accurately capture the spirit and passion of the music, allowing you to profoundly connect with the artist's intention whether you are a fan of jazz, rock, or classical music. Sonus Faber speakers are a top pick for discriminating audiophiles worldwide because of their attention to detail and dedication to acoustic quality. In the field of high-end audio, Sonus Faber has firmly established itself as a leading brand. They stand out from the competition because to their dedication to fine craftsmanship, appealing design, and audio quality. Sonus Faber provides an immersive musical experience that goes beyond traditional listening with their selection of painstakingly handcrafted speakers and audio systems. Sonus Faber's audio products deliver in every way, whether you're looking for a life-changing listening experience in your home room or trying to capture the thrill of a concert hall. Every aspect of Sonus Faber's products, from the precisely built drivers to the sophisticated design, demonstrates their pursuit of audio excellence. Sonus Faber is the company to think about if you appreciate fine craftsmanship, cutting-edge technology, and an immersive musical experience.