James Loud Speaker Review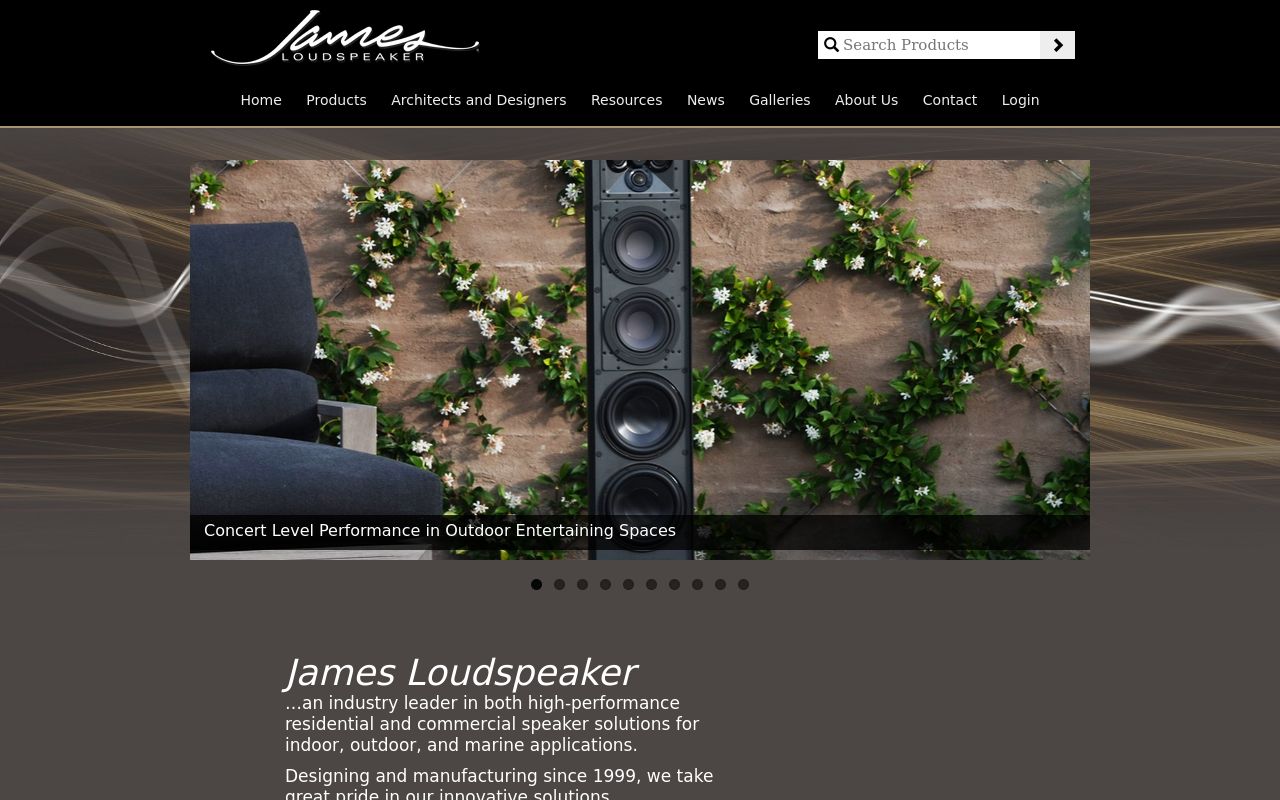 Introduction
The search of an immersive listening experience continues to be a universal aspiration in today's fast-paced society where technology is continually evolving. Here comes James Loudspeaker, a well-known company that has spent more than 20 years at the forefront of providing top-notch audio solutions. James Loudspeaker has built a position for itself in the market by producing custom speakers and cutting-edge sound systems that redefine how we hear sound. The company has a commitment to excellence and a love for innovation.
Fusion of Form and Function in Design and Craftsmanship
The unwavering dedication to design and craftsmanship displayed by James Loudspeaker is among the first things that set them apart. The smallest details are methodically taken into consideration as each speaker and sound system is expertly manufactured. The audio quality of James Loudspeaker products never suffers, whether they are their recognisable architectural speakers or their high-performance subwoofers. The company's specialised services elevate personalisation to a new level. Since no two locations are alike, James Loudspeaker's team of professionals collaborates closely with clients to develop custom audio solutions that take into account both architectural limitations and personal preferences. James Loudspeaker mixes beauty with functionality to produce audio experiences that go above and beyond expectations, from invisible speakers that blend into walls to outdoor systems that withstand the elements.
Audio Performance Redefining Immersion
James Loudspeaker's constant quest of audio perfection is at the core of their success. The company uses cutting-edge technology and an unwavering strategy to provide listeners with an exceptional experience. Their speakers create a captivating soundstage with an emphasis on clarity, detail, and balance. The incorporation of cutting-edge materials and technical methods into James Loudspeaker's goods is one of their selling points. They push the limits of audio performance by using components that are acoustically optimised and materials like aircraft-grade aluminium and carbon fibre. James Loudspeaker has a product to meet your demands, whether you're a discerning audiophile looking for the purest sound reproduction or a home theatre fan yearning for a cinematic experience.
Product Line Customised Responses to Every Soundscape
James Loudspeaker offers a wide variety of products to meet a wide range of audio needs. Their architectural speakers produce excellent music without sacrificing elegance, blending in flawlessly with any setting. James Loudspeaker offers versatility for any soundscape, from in-wall and in-ceiling speakers to landscape systems that transform outdoor spaces into audio havens. The brand's unique solutions provide countless options for consumers looking for a more personalised experience. James Loudspeaker's committed team works together with customers to transform their audio fantasies into reality, whether you want speakers that fit in perfectly with your interior décor or bespoke installations tailored to your individual demands. James Loudspeaker is a master at designing whole sound systems in addition to individual speakers. Their home theatre systems immerse you in the action thanks to carefully thought-out speakers and subwoofers that produce unmatched cinematic punch. Additionally, you may enjoy high-fidelity sound throughout your entire home thanks to their multi-room audio systems, which creates a relaxing and entertaining experience.
Customer Service Excellence A Partnership for Success
In addition to producing excellent products, James Loudspeaker takes great pride in offering top-notch customer service. The company is aware that audio solutions are investments in the pursuit of audio perfection rather than merely being products. Because of this, their team of professionals is dedicated to assisting clients at each stage of the procedure, from initial consultations to installation and beyond. James Loudspeaker ensures that every customer receives individualised attention and support with an emphasis on creating long-lasting connections.
Conclusion
James Loudspeaker has solidified its place as a leader in providing top-notch audio solutions in a world where the calibre of our audio experiences may make or break our immersion. The company has made an enduring impression on the industry with its stunning design and craftsmanship as well as their everlasting dedication to audio excellence. James Loudspeaker continues to push limits and redefine what is possible in the world of audio with a wide selection of devices that cater to individual preferences and architectural requirements. They have developed a brand that spellbinds listeners and turns venues into immersive audio sanctuaries by skillfully fusing innovation, aesthetics, and audio performance.