Devialet Review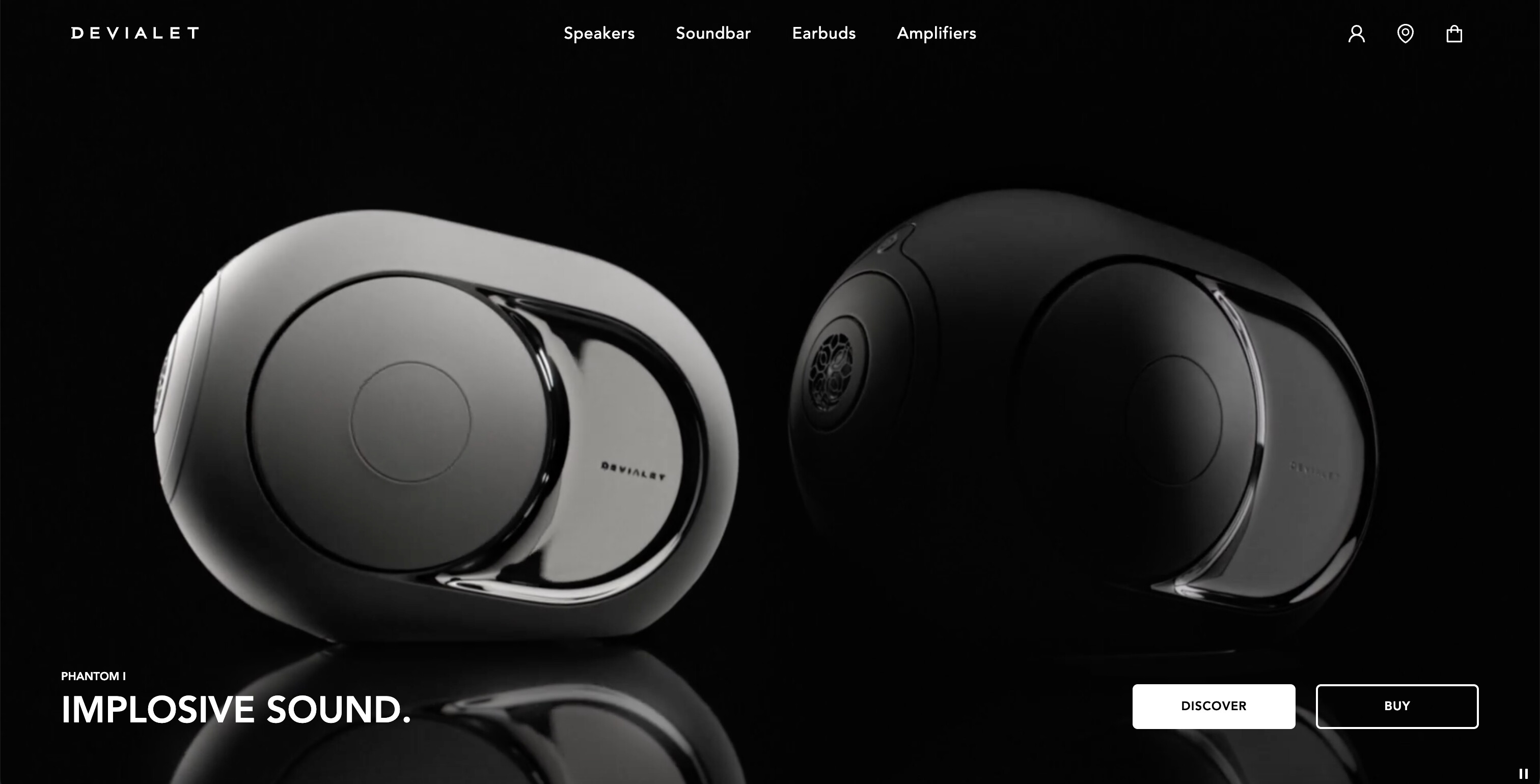 Introduction
Few companies have been able to revolutionise the audio industry as Devialet has. Devialet has developed a reputation for providing cutting-edge and immersive audio experiences as a result of their constant dedication to pushing the limits of sound quality. We will look into what makes Devialet unique, evaluate their product line, and consider their influence on the audio industry in this review.
The Devialet Birth
Devialet was established in 2007 by a group of designers and engineers who shared a passion for audio excellence and set out to reimagine the potential of sound reproduction. They gained a devoted following as their ground-breaking technology attracted the interest of both industry insiders and audiophiles.
Innovative technologies
The distinctive and proprietary technology Devialet has developed, which have grown to constitute the core of their product offerings, are responsible for their success. The finest of both analogue and digital amplification are combined in their proprietary Analogue Digital Hybrid (ADH) amplification technology, which offers unmatched sound quality. While utilising the strength and flexibility of digital amplification, ADH ensures the precision of analogue amplification. Additionally, Devialet has unveiled Active Noise Cancelling (ANC), its own take on active noise suppression. Their products incorporate this technology, enabling users to enjoy their audio in even the busiest settings without sacrificing sound quality.
Expert and Phantom Ranges Immersive Sound
Phantom and Expert are the two main product categories offered by Devialet. The Phantom line aims to provide an immersive audio experience without the use of extra parts. These wireless all-in-one speakers are powerful, providing excellent sound quality while still being small and fashionable. Models in the Phantom line such the Phantom Reactor, Phantom I, and Phantom II each have varied power outputs and features to suit various needs and price points. Devialet's Expert line offers a modular design for customers looking for a more individualised audio system. The Expert Pro versions are the brains of a high-fidelity system and can be paired with any speaker to create a custom audio setup. For even the most demanding audiophiles, the Expert Pro line offers cutting-edge connectivity choices, accurate audio calibration, and potent amplification.
Craftsmanship and Design
Devialet excels in both audio engineering and design, placing a strong emphasis on both. This is demonstrated by the products they produce, which have streamlined, elegant designs that fit perfectly with any interior. Every aspect, from the selection of premium materials to the precise manufacturing methods used, demonstrates the attention to detail.
Interfaces that are simple to use and connectivity
Devialet has succeeded in striking a balance between cutting-edge capability and user-friendly interfaces in a time when technology frequently overwhelms people. The Devialet smartphone app, which provides simple settings and customization choices, enables seamless control of their goods. Additionally, they offer a variety of connectivity options with their devices, including Wi-Fi, Bluetooth, and Ethernet, guaranteeing a hassle-free experience no matter the user's preferred arrangement.
Collaborations & Partnerships
Devialet has gained reputation for their technological prowess in addition to working with well-known companies. They have collaborated with eminent fashion houses like Louis Vuitton and LVMH to provide limited-edition products that flawlessly blend excellent sound with elegant design. These partnerships strengthen Devialet's reputation as a high-end audio company that is highly sought after.
Conclusion
Devialet has established itself as a pioneer in the sector thanks to their unrelenting pursuit of audio quality. They stand out as a brand in the audio industry thanks to their cutting-edge technologies, immersive sound experiences, precise craftsmanship, and user-friendly interfaces. Devialet offers an incredible selection of products that are sure to meet your expectations, whether you're an audiophile looking for the best sound quality or a design enthusiast looking for an audio solution that compliments your house. Devialet can help you embrace the audio revolution and take your audio enjoyment to new heights.