Sonance Review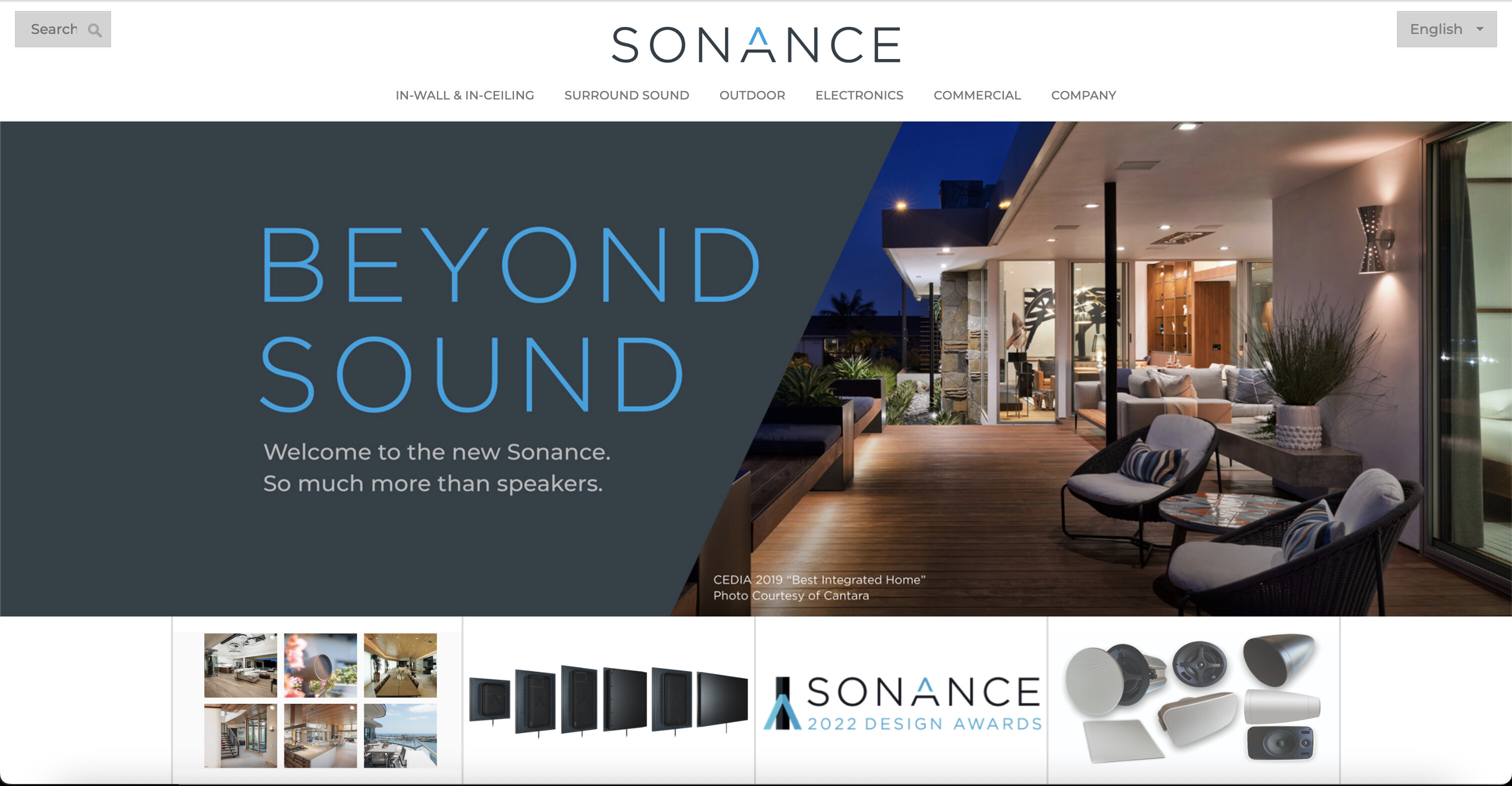 Introduction
Sonance has made a name for itself as a top brand in the home audio industry, known for its dedication to providing excellent sound quality and cutting-edge technology. Sonance has a long history that dates back to 1983. Sonance has constantly advanced audio engineering, giving homeowners amazing audio solutions that fit in with any living environment. We examine Sonance's product offerings in this review, looking at their features, performance, and how they improve hearing in general.
Extraordinary Sound Quality
All of Sonance's products demonstrate their dedication to audio perfection. Sonance makes sure that its audio systems deliver crystal-clear music that enthrals and engages, whether you're searching for in-wall, in-ceiling, or outdoor speakers. To reduce distortion and give precise sound reproduction across the whole frequency range, the brand uses cutting-edge engineering processes. Your favourite songs, movies, and video games sound lifelike as a result of this meticulous attention to detail.
Cutting-edge technology
Sonance distinguishes out in the sector thanks to its constant search for technological advancement. Their commitment to research and development has produced ground-breaking audio solutions that have raised industry standards. The Sonance Invisible Series, which provides high-performance audio without any obvious speakers, is one of their significant accomplishments. This ground-breaking system uses sophisticated drivers and micro-perforated grilles to produce an immersive audio experience without detracting from the aesthetics of your living environment. The Sonarray Landscape System, a further outstanding innovation from Sonance, was created especially for outdoor settings. This system's weather-resistant satellite speakers and subwoofers produce strong and well-balanced audio throughout sizable outdoor areas, guaranteeing that you can listen to your music while unwinding or entertaining friends. Sonance's capacity for developing products that smoothly integrate with their surroundings is evidence of their dedication to both audio performance and design.
Product Selection
Sonance offers a variety of solutions to fit various tastes and settings, addressing a variety of audio needs. Their Architectural Series offers discretely integrated in-wall and in-ceiling speakers that give excellent sound without taking up valuable floor space. These speakers are a great option for individuals looking for a minimalist design because their paintable grilles can be customised to complement any room's decor. Sonance provides their Visual Performance Series to individuals looking for a more engrossing audio experience. These speakers provide an exciting and captivating audio experience for home theatres and dedicated listening rooms thanks to their improved power handling and increased bass response. Flexible installation configurations are possible with the Visual Performance Series' in-wall and in-ceiling solutions. Sonance's Landscape Series offers a superb outdoor audio solution if you want to take your audio outside. This series ensures high-quality audio performance in any weather with weather-resistant speakers and subwoofers. The Landscape Series produces an immersive audio experience that enriches your outdoor entertainment, whether you're lounging by the pool or throwing a party in your garden.
Putting in place and integrating
Sonance is aware of the value of a home audio system's seamless integration. Their products are made to be simple to install, enabling seamless integration into any setting. Sonance makes sure that both professional installers and DIY enthusiasts can set up their audio systems without difficulty by providing thorough installation manuals and committed assistance. Sonance also places a high priority on integration with other audio platforms and platforms for home automation. Because their speakers are compatible with popular control systems, you can easily add them to your current smart home setup. A consistent and unified audio experience throughout your entire home is guaranteed by this level of compatibility.
Conclusion
Sonance's dedication to providing top-notch audio solutions is clear in every facet of their product line. Sonance keeps pushing the limits of what is possible in home audio with exceptional sound quality, cutting-edge technology, and a wide variety of products. Sonance provides a solution to fit your demands, whether you're looking for a covert in-wall system, a potent outdoor setup, or an immersive home theatre experience. By choosing Sonance, you're investing in more than just audio gear; you're also elevating your house to new sonic heights through a transforming audio experience.