Milldue Review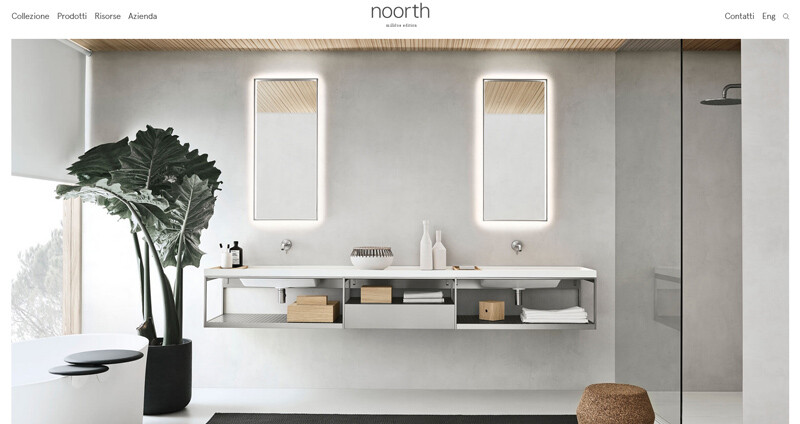 Introduction
Known for its superb craftsmanship, cutting-edge ideas, and persistent dedication to luxury bathroom furniture and design solutions, Milldue is a prestigious company. Milldue has successfully converted bathrooms into stunning settings that combine beauty, functionality, and grandeur over the course of a multidecade career. In this in-depth analysis, we go into the world of Milldue, examining their product line, design ethos, and the unmatched attention to detail that distinguishes them from their competitors.
Superior Craftsmanship:
Every piece Milldue produces reflects their unshakable commitment to workmanship. Their bathroom furniture is expertly handcrafted by knowledgeable artisans and emanates a classic elegance that is opulent and classy. Every piece, from bathroom vanities to mirrors, demonstrates exquisite attention to detail, making sure that every component works in perfect harmony to produce a unified and visually beautiful atmosphere.
Cutting-edge design solutions
The ability of Milldue to combine innovative design with utility is one of their key qualities. They are aware of the value of making the most of available space in bathrooms, and their creative design approaches provide functionality without sacrificing aesthetic appeal. Space-saving vanities, modular storage systems and cutting-edge fixtures are all available in Milldue's wide selection, making it simple to convert any bathroom into a useful haven.
Components and Finishes
Milldue's dedication to perfection is evident in their careful choice of materials and finishes. Each material, whether it be opulent marble, exquisite wood, or sleek metal, is carefully and thoughtfully chosen. The end result is a magnificent collection that highlights these materials' natural beauty and raises the bathroom to new levels of refinement. With so many different finishes to choose from, Milldue gives customers the chance to design a bathroom that is completely unique and reflects their personal taste and personality.
Personalization and Customization
Since each customer has unique preferences and needs, Milldue provides a wide variety of customisation possibilities. Milldue offers a customised experience that meets specific demands, from picking the optimal vanity size and form to selecting the best combination of materials and finishes. This dedication to personalization guarantees that each bathroom is an expression of the owner's character and fosters a feeling of exclusivity.
Innovative technology
Modern technology is expertly incorporated by Milldue into their bathroom designs, along with features that improve comfort and convenience. Milldue's emphasis on technological innovation sets them apart in the industry, from sensor-activated faucets that encourage water economy to integrated lighting systems that produce the ideal mood. Technology and classic design are combined to bring the bathroom experience to new heights of contemporary luxury.
Environmental responsibility and sustainability
Sustainability and environmental responsibility are crucial to Milldue. They put an emphasis on using environmentally friendly products and employ production techniques that reduce their carbon footprint. In order to create environmentally friendly bathroom solutions, Milldue incorporates sustainable aspects into its designs, such as water- and energy-saving fixtures and lighting.
Customer Support and Service
Beyond their products, Milldue's dedication to excellence is visible in their support and customer service. Customers are guided by their team of experienced experts through every step of the procedure, from early design thoughts to installation, guaranteeing a smooth and stress-free experience. The attention to detail and desire to go above and beyond to meet expectations demonstrate Milldue's commitment to customer satisfaction.
Conclusion
In the world of bathroom design, Milldue is a symbol of grandeur and grace. They are now widely recognised as being the epitome of grandeur and sophistication due to their unmatched workmanship, creative design ideas, and dedication to individualised experiences. Milldue creates amazing bathrooms that provide comfort and aesthetic pleasure by effortlessly fusing cutting-edge technology, sustainability, and fine materials. Milldue is the brand to use if you want to design a bathroom that embodies luxury and showcases your individual taste. The reading experience will be more smooth if the meta title and meta description are included in the review. The meta title and meta description would appear as follows if they were positioned above the review.
Milldue offers high-end bathroom furniture and design solutions
Discover the opulent world of Milldue, a renowned company that provides outstanding luxury bathroom furniture and design options. Learn about their unmatched craftsmanship, original ideas, and dedication to producing beautiful and useful spaces. Learn more about the excellent selection of items offered by Milldue and their commitment to enhancing your bathroom experience by reading our in-depth review.