Burgbad Review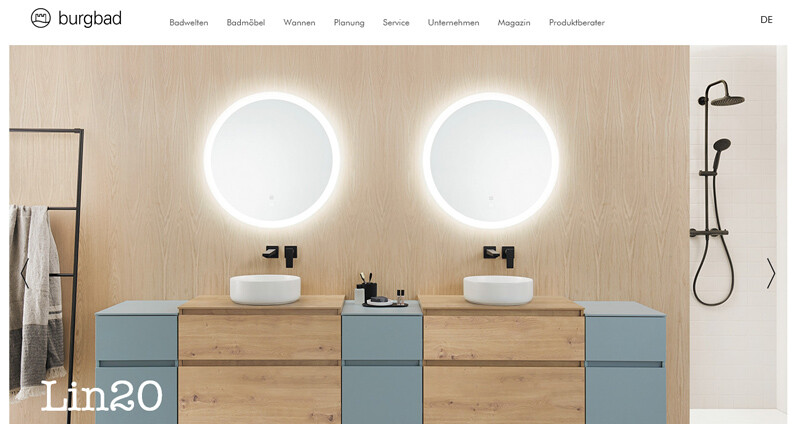 Introduction
Leading bathroom design company Burgbad is famous for its dedication to producing extraordinary and opulent bathroom solutions. With a long history spanning several decades, the business has made a name for itself as a producer of cutting-edge goods that expertly combine workmanship, functionality, and beauty. We will delve into the brand's wares, evaluate its design ethos, and probe its dedication to developing distinctive bathroom experiences in this in-depth analysis.
Beautiful Product Selection
Burgbad offers a wide selection of bathroom accessories, furniture, mirrors, lights, washbasins and other items. Each item is painstakingly created with an emphasis on style, use, and classic appeal. Burgbad provides a product selection that appeals to a variety of tastes and design preferences, whether you favour modern simplicity or vintage refinement. The brand's furniture line includes gorgeous wardrobes, cabinets, shelving systems and vanity units. These items are made with premium components like solid wood, glass, and metal, creating furniture that not only improves the bathroom's appearance but also offers lots of storage space and organisational options.
True works of art, Burgbad's washbasins and bathtubs have cutting-edge designs that improve the bathroom environment. Each piece is carefully designed to improve the whole bathing experience, from freestanding bathtubs that radiate luxury to sleek, minimalist washbasins that inspire serenity.
Outstanding Craftsmanship
Burgbad is known for its constant dedication to superb craftsmanship, which is one of its defining characteristics. The company works with well-known designers and hires expert artisans who pay close attention to every last detail. The end result is a line of goods that are very high-quality, long-lasting, and precise. Every part of Burgbad's creations exemplifies its commitment to craftsmanship, from the exact joinery in its furniture to the perfect finishing touches on its washbasins and bathtubs. The company achieves the ideal mix between innovation and classic appeal by combining cutting-edge manufacturing methods with traditional workmanship.
Designing with Innovation
Burgbad bases its architectural aesthetic on the idea of transforming baths into opulent getaways. The company is aware that the toilet is now more than just a place to do your business but also a place to unwind and take care of yourself. Burgbad makes an effort to produce goods that convey a sense of indulgence and calm in light of this. The brand frequently uses simple shapes, graceful curves, and a pleasing combination of materials in their creations. Burgbad consistently pushes the envelope to produce one-of-a-kind and breathtaking designs, whether it's the seamless fusion of glass and wood or the juxtaposition of sleek metal with natural stone.
Sustainable Techniques
Burgbad values sustainability and works to reduce its negative effects on the environment. The company makes sure that its manufacturing procedures follow sustainable practises and carefully chooses materials that adhere to high environmental requirements. Burgbad is committed to protecting the environment while producing top-notch goods, using wood that is sourced ethically and using energy-efficient production techniques.
Conclusion
With its excellent goods, Burgbad is a company that is at the forefront of bathroom design, transforming bathrooms into opulent getaways. With its broad selection of products, superb craftsmanship, and dedication to sustainability, the brand has solidified its position as a leader in the sector. Burgbad's designs will surely improve your bathroom experience, whether you're wanting to create a modern paradise or a timeless sanctuary. Explore Burgbad's realm and delight in the fine art of bathroom design.