Armani Roca Review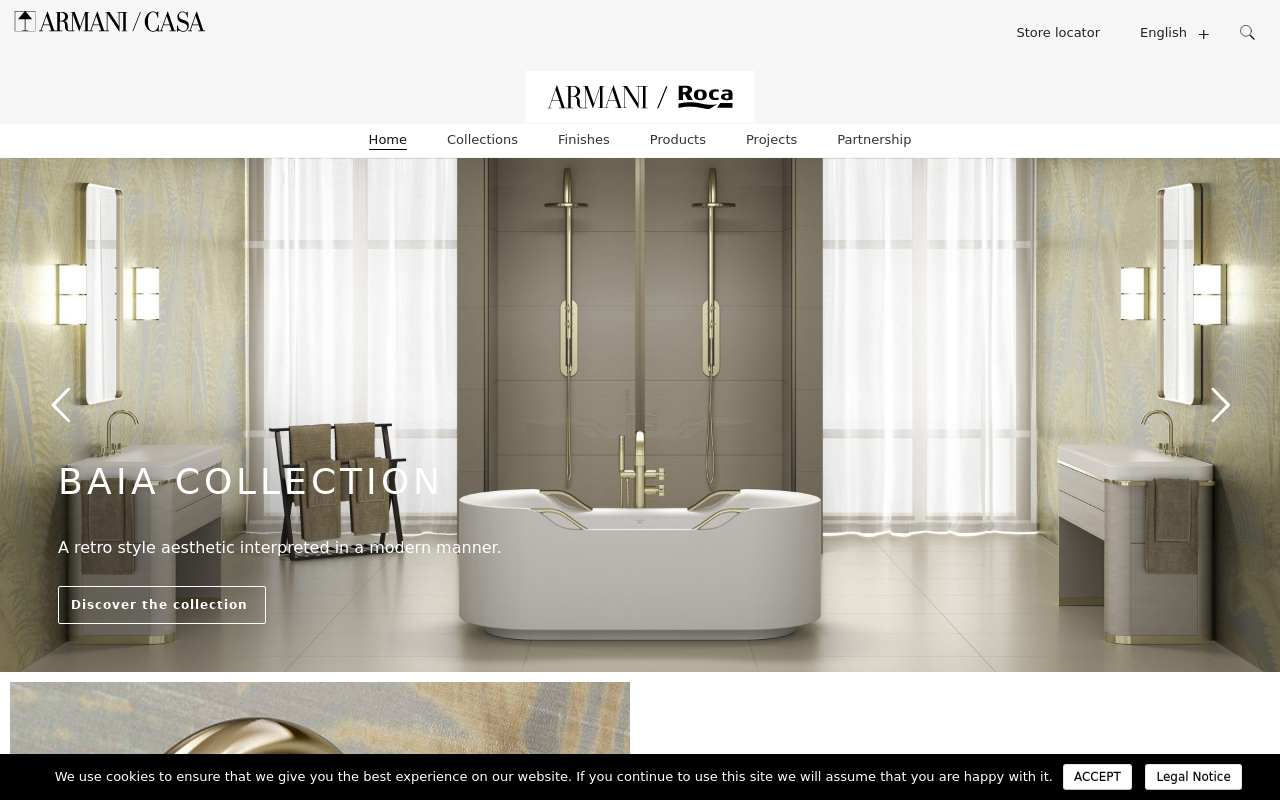 Introduction
An outstanding brand is Armani Roca when it comes to designing bathrooms that ooze class and sophistication. The well-known Italian fashion house Armani and the Spanish bathroom manufacturer Roca have teamed up to create a variety of opulent bathroom solutions that redefine luxury. Armani Roca offers a fantastic range that expertly combines class and utility thanks to their dedication to quality, creativity, and design brilliance. Armani Roca is known for its classic aesthetics, and their collection is the epitome of this philosophy. The company offers a selection of fixtures and bathroom accessories that exhibit svelte lines, clear forms and a minimalistic style. Armani Roca has a range of looks to suit different interests, whether you're looking for a modern, contemporary, or traditional appearance. Every component, including bathroom suites, faucets, shower systems, bathtubs and accessories, is painstakingly crafted to give your bathroom a unified, opulent feel.
Armani Roca places a high value on the materials and craftsmanship used in its products. They ensure durability, endurance, and an opulent feel in their products by using quality materials. Armani Roca's attention to detail can be seen in every step of their manufacturing process, from the use of premium metals for faucets and shower systems to the use of high-quality ceramics for sinks and toilets. The combination of Italian design know-how and Spanish craftsmanship ensures that the goods are not only aesthetically beautiful but also long-lasting.
Innovation and Technology
Armani Roca enhances your bathroom experience by fusing style with cutting-edge technology. The company incorporates novel elements that put comfort and effectiveness first. A few examples of Armani Roca's dedication to innovation are smart toilets with sophisticated flushing mechanisms, touchless faucets with motion sensors, and thermostatic shower systems with perfect temperature control. These innovations not only improve the bathroom's use but also give it a more opulent, contemporary feel.
Environment Sustainability
Armani Roca has incorporated eco-friendly manufacturing procedures into their production processes since they recognise the value of environmental sustainability. The company includes water-saving features in their products, such dual-flush toilets and aerated faucets, to help with water conservation without sacrificing functionality. To ensure responsible resource management and a smaller carbon footprint, Armani Roca also complies with stringent environmental regulations in its manufacturing plants.
Customer Experience
Armani Roca places a high importance on customer happiness and strives to deliver a first-rate experience from beginning to end. They are so confident in the calibre and robustness of their products that they back them with extensive guarantees. In order to make sure that customers feel supported while owning Armani Roca products, the brand also provides a variety of after-sales services, like as customer assistance and maintenance guidance. In addition, their website offers comprehensive product information, creative design inspiration, and simple navigation, making buying more fun. In the world of bathroom accessories, Armani Roca is a brand that personifies style and luxury. They have become market leaders thanks to their perfect design, excellent craftsmanship, and dedication to innovation. Armani Roca's collection features a selection of stunning fixtures and accessories that will turn your bathroom into a haven of luxury whether you like a contemporary, traditional, or modern style. Armani Roca establishes the benchmark for luxury and sophistication in bathroom design by fusing Italian design expertise with Spanish workmanship.