Antoniolupi Review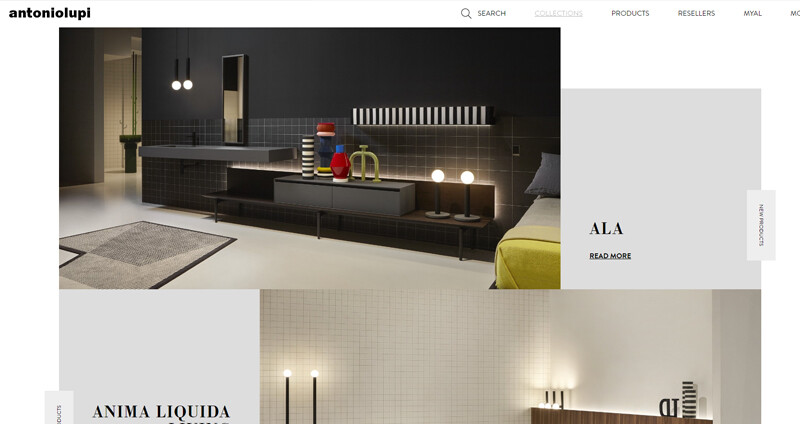 Introduction
Few companies can match Antoniolupi's superb craftsmanship and creative thinking when it comes to luxury bathroom design. With a long history spanning more than 50 years, Antoniolupi has continuously produced bathroom fixtures and furniture that embodies ageless elegance, unmatched quality, and cutting-edge technology. We will go into Antoniolupi's offerings in this study, looking at their product line, design ethos, and distinctive elements that make them stand out.
Form, Function, and Aesthetics in Antoniolupi's Designs
Antoniolupi's design philosophy centres on the harmonious blending of form, function, and aesthetics. Each item in their collection is painstakingly made with an uncompromising focus on detail, producing goods that easily fit into any opulent bathroom setting. With a focus on clean lines, geometric shapes, and the use of premium materials, the brand adopts a minimalist aesthetic that exudes sophistication and refinement.
Product Selection
Antoniolupi provides a wide selection of bathroom accessories and furniture to meet all of your bathroom needs. The brand's portfolio includes a wide range of solutions to accommodate different style preferences, from classy sinks and vanities to opulent bathtubs and showers. Their products come in a wide variety of materials, such as marble, wood, glass, and Corian, enabling consumers to customise their environments to suit their individual tastes.
Vanities and Sinks
Antoniolupi's vanities and sinks exhibit a perfect fusion of usability and aesthetic appeal. Their cutting-edge designs create beautiful items that improve the atmosphere of the bathroom by fusing traditional workmanship with contemporary sensibility. Antoniolupi provides a variety of solutions to accommodate various spatial requirements and style preferences, whether you like a sleek countertop basin or an integrated washbasin.
Bathtubs and Showers
Antoniolupi's selection of bathtubs and showers is a tribute to their dedication to comfort and creativity for those looking for an opulent bathing experience. The company offers a wide selection of options to transform your bathroom into a private sanctuary, from freestanding tubs that radiate elegance to roomy shower enclosures with cutting-edge technology. Because of Antoniolupi's commitment to embracing cutting-edge technology, your bathing experience will be both calming and energising.
Innovative Technology
To improve usefulness and convenience, Antoniolupi effortlessly incorporates technology into their goods. The brand aims to give users a seamless and immersive experience with tools like touchless controls, temperature control systems, and smart lighting. Modern bathroom design has never been more advanced thanks to Antoniolupi's technological innovations, which range from a soothing chromotherapy shower to a digitally controlled bathtub.
customisation and Bespoke Solutions
Antoniolupi provides customisation and bespoke solutions to create completely unique bathroom spaces in recognition of the various demands and tastes of their discerning clients. The brand's expert craftsmen and artisans collaborate closely with customers to make sure that every aspect is customised to their exact requirements. With Antoniolupi's customised service, you may realise your concept with specialised finishes, materials, and dimensions. Sustainability and environmental responsibility are two concepts that Antoniolupi places a lot of attention on. Assuring the highest levels of quality and durability while minimising their environmental impact, the company carefully chooses materials and production techniques. By putting sustainability first, Antoniolupi demonstrates their dedication to making durable, environmentally friendly products.
Conclusion
Antoniolupi's commitment to raising the bar for luxury bathroom design is clear in every facet of their business. The company provides a wide selection of goods that redefine the idea of luxury in the bathroom environment, from their timeless beauty and exquisite craftsmanship to their incorporation of cutting-edge technology. Whether you like a modern or traditional design, Antoniolupi's collections offer a seamless fusion of elegance, style, and usefulness. Antoniolupi is a company that goes above and beyond expectations and establishes a new benchmark in luxury bathroom design with their dedication to sustainability and customizable choices.