Teckell Review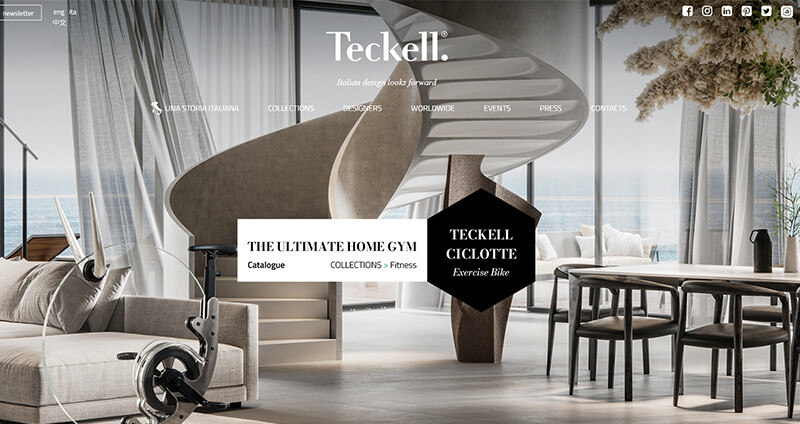 Introduction
Teckell is a well-known company that expertly combines the worlds of art and gaming to produce outstanding game tables. Teckell has made a name for itself as a leading manufacturer of premium game tables that go beyond the bounds of conventional gaming experiences by placing a strong emphasis on workmanship, creativity, and attractive design. In this thorough analysis, we'll go into the Teckell universe and examine the craftsmanship, design, and products that set this company apart from the competition.
Craftsmanship
Teckell's game tables have unmatched craftsmanship, which is one of their most remarkable features. Each item is painstakingly handmade by knowledgeable artisans, displaying an unrelenting attention to detail. Teckell makes sure that each game table is a work of art in and of itself, from the carefully chosen materials to the perfect construction and finishes. The brand makes game tables that are both aesthetically attractive and structurally solid by combining traditional methods and cutting-edge technology. Teckell places a lot of emphasis on design, giving its game tables a classic air of sophistication and beauty. The company works with renowned architects and designers to produce items that go beyond simple functioning and turn into works of art. Teckell's game tables combine form and function in a pleasing way because to their streamlined lines, basic aesthetics, and creative material choices. Each Teckell design, whether it's a foosball table, pool table, or ping pong table, takes the gaming experience to new heights. Teckell offers a wide selection of game tables, all of which are designed to offer superb gaming experiences. Let's examine a few of their standout services:
Foosball Tables
Teckell's foosball tables are the ideal fusion of sophistication and intrigue. The tables have surfaces made of translucent tempered glass that offer a distinctive view of the game being played. The players' expertly made wood and metal construction lends a sense of refinement to the action-packed gameplay. Teckell's foosball tables aren't just accessories for playing; they're also statement furnishings that give any room a posh feel. Teckell's pool tables stand as a tribute to the company's dedication to excellence. Each table is a seamless fusion of top-quality components and skilled craftsmanship. Every component of this opulent game table, from the solid wood frame to the precisely cut slate playing surface, has been thoughtfully crafted to improve gameplay. Teckell's pool tables are a delight to look at thanks to their superb finishes, finely crafted pockets, and extraordinary attention to detail.
Ping-Pong Tables
Teckell's ping-pong tables challenge preconceived notions about this well-liked sport. These tables have a glass and metal construction, creating a visually appealing playing surface that gives any room a contemporary feel. With a superior bounce and accurate proportions that adhere to industry standards, the playing experience matches the sleek aesthetic perfectly. Ping pong tables made by Teckell are the height of style and functionality. Teckell is a pioneer in the field of opulent game tables, where artistry and accuracy come together. Each of the brand's inventions demonstrates its unwavering dedication to masterful craftsmanship, cutting-edge design, and outstanding playability. Teckell has taken gaming to a whole new level with his foosball, pool, and ping pong tables. Teckell is a great option if you're looking for a game table that exemplifies the ideal harmony of artistry and use. Discover the beauty and excitement that are waiting for you as you explore their offers.