Billard Toulet Review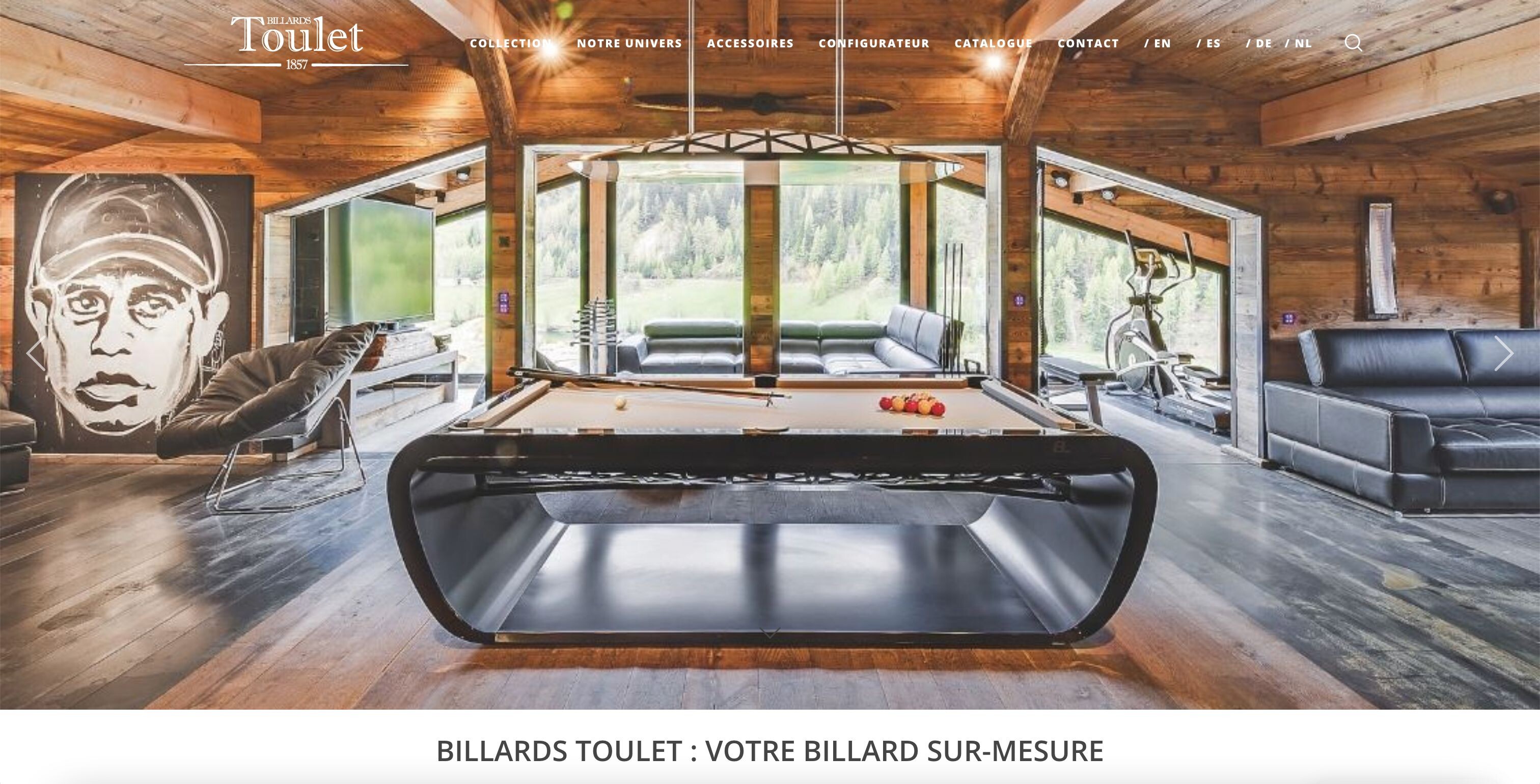 Introduction
Billard Toulet is a well-known brand that blends excellent craftsmanship, cutting-edge design, and premium materials to produce luxury billiard tables and gaming room furniture. This French firm, which has a long history in the billiards industry dating back to 1857, has been at the vanguard, continually creating exceptional goods that radiate class and functionality. We will go into the world of Billard Toulet in this review and examine what makes them a coveted name when it comes to pool tables and game room furniture.
Craftsmanship and Design
Billard Toulet's steadfast dedication to craftsmanship is one of its defining characteristics. Each pool table is painstakingly handcrafted by experienced craftspeople who pay close attention to detail, creating a really stunning work of art. The company takes great satisfaction in employing the best materials, such as solid wood, expensive slate, and premium fabrics, to make goods that are not only lovely to look at but also exceptionally durable. When it comes to design, Billard Toulet combines traditional elegance with modern aesthetics to produce pool tables that go in with any setting. Billard Toulet offers a variety of solutions to suit various tastes and interior designs, whether you like a traditional look with elaborate carvings and rich finishes or a modern design with clean lines and minimalist features. Each design, from the sumptuous Royale series to the svelte Blacklight series, exemplifies the brand's capacity to combine classic elegance with cutting-edge innovation.
Features and functionality
Billard Toulet's pool tables have a variety of features that improve gameplay and the user experience in addition to their attractive appearance. Customers can personalise their tables with the brand's wide range of modification choices to suit their own preferences. To design a really unique piece that reflects your personal taste, you can select from a variety of sizes, colours, finishes, and even add customised engravings. Billard Toulet spares no effort in terms of functionality. Their pool tables are built to provide a precise and fluid playing experience, with a premium slate bed that guarantees excellent ball roll and reliable playability. Additionally, the tables have sophisticated levelling mechanisms that make it simple to modify for a playing surface that is absolutely level. Additionally, certain versions come equipped with cutting-edge technologies that improve the overall gaming experience, like built-in cue and accessory storage compartments, sound systems, and integrated LED illumination.
Game Room Furniture
In addition to their amazing pool tables, Billard Toulet also provides a wide selection of game room furnishings that go perfectly with their tables and provide the ideal gaming environment. The firm offers a wide range of furnishings that improve the entire ambiance and usefulness of the game room, from opulent seating options like leather sofas and cosy chairs to chic bar counters and unique lighting fixtures.
Customer Service and Experience
Billard Toulet is aware of the value of delivering top-notch customer service throughout the whole purchasing process. A flawless and trouble-free experience is guaranteed by the brand from the initial inquiry to the delivery and installation of the goods. They are always prepared to help customers choose the best billiard table or game room furnishings, providing direction and assistance to help create the ideal gaming experience. The company also places a high priority on after-sales assistance, including upkeep services and replacement parts to guarantee the durability and ideal performance of their products. Numerous glowing reviews and testimonials from delighted customers who have praised the brand for its expertise, dependability, and attention to detail demonstrate their dedication to customer happiness.
Conclusion
Billard Toulet has solidified its position as a top manufacturer of high-end pool tables and gaming room furnishings. Their devices reflect timeless elegance and provide an unmatched gaming experience thanks to a seamless fusion of workmanship, design, and functionality. Billard Toulet's offers are certain to surpass your expectations, whether you are a billiards aficionado, a sophisticated homeowner, or a hospitality organisation wishing to design a compelling game room. Billard Toulet is a company that truly epitomises the art of luxury gaming because to their dedication to outstanding quality and client pleasure.