Luxury Pool Tables Review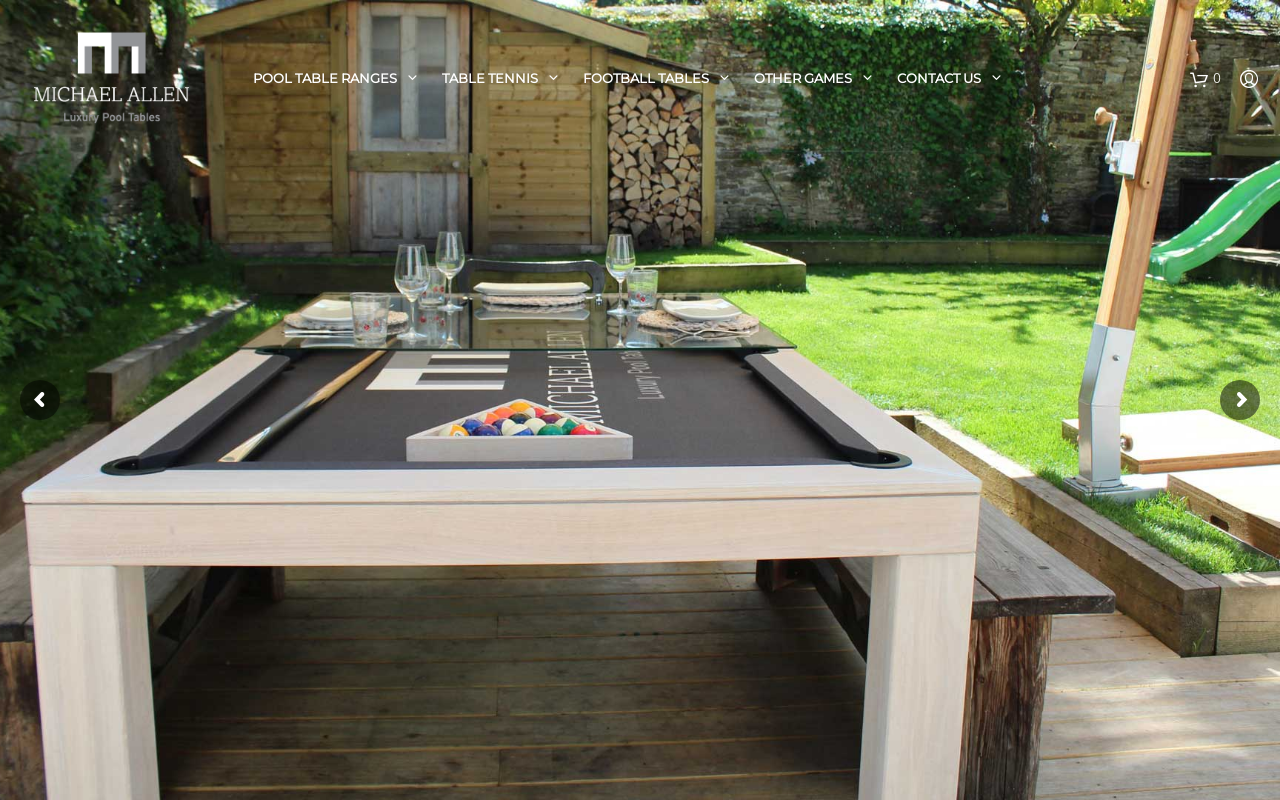 Introduction
High-end pool tables from Luxury Pool Tables blend superb craftsmanship, classic styles, and unrivalled elegance. They are available at luxury-pool-tables.co.uk. This brand, which has a reputation for excellence, serves affluent consumers looking to upgrade their gaming or entertainment area to a new level of luxury and refinement. We will delve into what makes Luxury Pool Tables unique in the world of luxury gaming and examine the various facets of them in this in-depth assessment.
Craftsmanship and Design
Design and craftsmanship are of the biggest significance when it comes to luxury pool tables, and Luxury Pool Tables excels in both. Each table is painstakingly handmade by knowledgeable craftspeople who take delight in their work. The company offers a wide range of styles, from conventional and classic to modern and contemporary. Luxury Pool Tables includes designs with intricate carvings, streamlined lines, and minimalist aesthetics to suit every preference. The attention to detail in Luxury Pool Tables is one of their distinguishing qualities. Every element of these tables exhibits unmatched expertise, from the precise inlay work to the calibre of the materials employed. Premium hardwoods are chosen for their strength and inherent beauty, such as mahogany, walnut, and oak. The end result is a range of billiard tables that, in addition to offering an excellent playing experience, also function as works of art that fit in perfectly with any upscale setting.
Options for Customization
Luxury Pool Tables provides a wide variety of customisation possibilities because they are aware that everyone has different preferences. Pool tables can be customised by customers to produce a one-of-a-kind object that precisely matches their decor and surroundings. The possibilities for customisation are essentially endless, ranging from picking the type of wood, treatments, and stains to selecting the colour and texture of the felt. The manufacturer also offers table size modification choices to make sure the pool table fits perfectly in any environment. Luxury Pool Tables can meet your demands, whether you have a tiny space and need a smaller table or want a large centrepiece. With this level of personalization, buyers may design a pool table that is really one-of-a-kind and expresses their personality and vision.
Efficacy and effectiveness
Luxury Pool Tables prioritises aesthetics while also supplying products of great quality and effectiveness. A smooth and accurate playing surface is guaranteed by the precision and durability with which each table is built. The brand makes use of premium slate playing grounds, which are renowned for their uniformity and superior ball control. Players will thus have access to the pinnacle of precision and expertise. Luxury Pool Tables use only the best materials, including professional-grade cushions, tournament-grade pockets, and premium cue sticks, in addition to the slate. Whether you're a beginner or a seasoned master, these factors combine to offer an unmatched playing experience. The company's dedication to quality is evident in every aspect, which produces pool tables that are made to survive for many generations.
Customers' needs
Luxury Pool Tables takes pride in its top-notch customer support. Customers may get help from their team of experienced and helpful staff at any time, from choosing the ideal table to arranging for delivery and installation. The company makes an effort to offer a smooth and happy purchasing experience since it recognises the importance of making an investment in a high-end pool table. The pool table is expertly set up during delivery and installation by skilled experts, who conduct both tasks with the utmost care. The after-sales support is also given the same level of attention to detail. With the help of Luxury Pool Tables' maintenance and repair services, you can be confident that your investment will last for many years to come. The glowing reviews and testimonials from satisfied customers demonstrate their dedication to achieving customer happiness.
Conclusion
A company called Luxury Pool Tables represents the pinnacle of elegance and luxury in the gaming industry. They have made a name for themselves in the market thanks to their superb craftsmanship, adaptable alternatives, and persistent dedication to quality. Luxury Pool Tables is the company to think about if you're looking for a pool table that flawlessly mixes creativity, performance, and customisation. With a pool table that is both gorgeous and useful, you can immerse yourself in the world of opulent game and take your entertainment area to new heights.