Artemest Review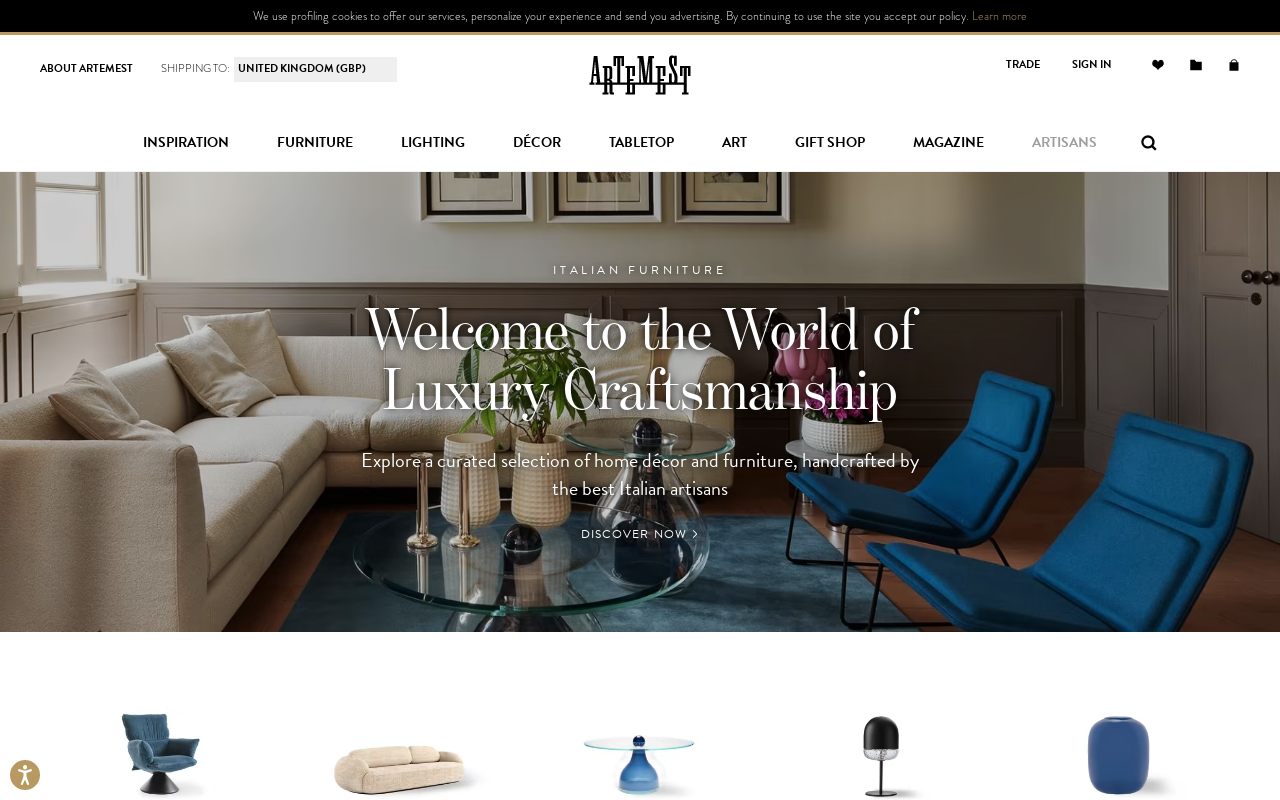 Introduction
Living a healthy lifestyle in today's fast-paced society requires finding time for leisure and relaxation. Artemest has an incredible range of gaming tables that reinvent the idea of leisure for individuals who value the blend of luxury, art, and entertainment. Artemest welcomes you to travel into the world of gaming where functionality meets unrivalled aesthetic appeal with their exquisite craftsmanship, unique designs, and dedication to quality.
The Artistry of Artemest
Artemest is famous for compiling a prestigious selection of handcrafted masterpieces that highlight the expertise and enthusiasm of skilled craftspeople. Their well planned and made game tables are no different. Each piece in Artemest's collection is a tribute to their dedication to quality, making it a paradise for discerning connoisseurs. Variety and Customization: Artemest is aware that individual preferences and sense of style are crucial in establishing a pleasant gaming environment. Every enthusiast can discover the ideal match for their leisurely hobbies thanks to their wide selection of gaming tables, which they offer to accommodate different preferences. Artemest offers a variety of options to accommodate various gaming preferences, from exquisite card tables to magnificent chess sets.
Customization is one of the standout features of Artemest's products. Artemest engages with clients to develop custom gaming tables that reflect unique style and requirements since they recognise the value of personal touches. Gaming tables can be transformed into one-of-a-kind, distinctive objects through this customising procedure, showcasing the owner's refined taste. Each Artemest gaming table is made with exquisite materials and impeccable craftsmanship, and it shows. Each item reflects the beauty of talented craftspeople that goes beyond simple usefulness. The tables have an unmatched degree of quality and longevity because to Artemest's careful selection of the finest materials. Artemest uses a variety of high-end materials to make gaming tables that are both aesthetically pleasing and made to last, whether it is the deep, warm tones of real wood, the sleek elegance of metal, or the opulent feel of leather. The carefully chosen materials ensure the tables' endurance as well as their visual appeal, providing years of enjoyable gaming moments.
Innovative elements
Artemest's gaming tables have cutting-edge elements that enhance the gaming experience, going beyond conventional design. These tables skillfully combine practicality and elegance, whether it is with cleverly incorporated technology or concealed storage for storing game supplies. For instance, some gaming tables use cutting-edge LED lighting systems that improve the ambiance and foster an immersive environment. Others might have intricately carved themes or sculpted chess pieces that give every move on the board a touch of refinement. Each table has an own narrative that captures the attention of both the eyes and the mind. Artemest game tables go above and beyond their primary use by providing multipurpose features that make them adaptable pieces of furniture. These tables adapt to numerous situations and improve the overall room design. They easily change from gaming centres to fashionable dining or coffee tables. Artemest game tables can be used not only for their intended purpose but also as talking hubs that arouse interest and appreciation. These tables effortlessly become focal points thanks to their stunning design and flawless craftsmanship, making an impression on everyone who sees them.
Artemest gaming tables are the pinnacle of luxury, fine art, and relaxation. These tables revolutionise the idea of gaming with their stunning designs, top-quality materials, and great attention to detail. Artemest provides an unmatched collection that accommodates a wide range of tastes and preferences, whether you are an avid gamer or a collector of high craftsmanship. Enhance your free time by entering the fascinating realm of Artemest gaming tables, where each action is a work of art.