Nani Marquina Review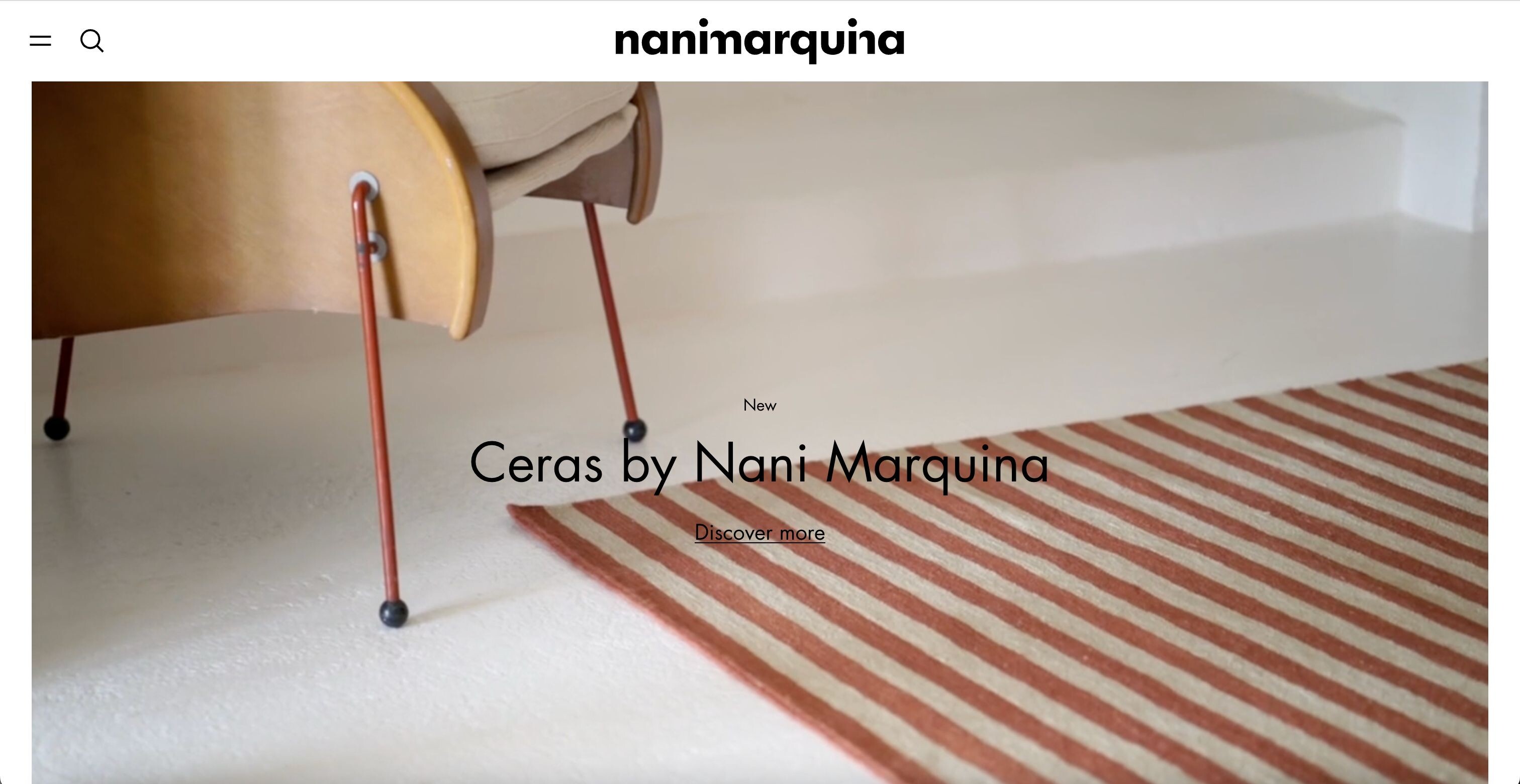 Introduction
In the world of interior design, the right rug can completely change a room by bringing warmth, personality, and a hint of elegance. The renowned Barcelona-based company Nanimarquina has become a world leader in the production of remarkable designer rugs. With their vast selection of handcrafted rugs, Nanimarquina has captured the attention of design fans all over the world. They are firmly committed to the harmonic combination of art, craftsmanship, and sustainability. The core of Nanimarquina, its alluring products, and the company's constant dedication to excellence and artistic expression are explored in this assessment.
Artistic Expression
A deep regard for artistic expression is at the core of Nanimarquina. Each rug is carefully created to evoke feelings, tell stories, and arouse the senses. Nanimarquina consistently pushes the limits of rug design by working with well-known designers and artists to produce items that are not just floor coverings but genuine works of art. Their selection appeals to a wide range of preferences and decor styles, offering everything from vivid and abstract patterns to minimalist and organic designs.
Quality and craftsmanship
Nanimarquina is extremely proud of the craftsmanship that goes into each rug. Their skilled artisans use a combination of time-honored methods that have been handed down through the generations and contemporary inventions. Every aspect of the product demonstrates the brand's dedication to quality, from the meticulous choice of premium materials to the accuracy of the weaving and finishing. The outcome is a rug that radiates class, strength, and comfort while also promising years of enjoyment.
Sustainability
Nanimarquina distinguishes out as a champion of sustainable practises in the design sector in a time when environmental responsibility is crucial. The company is very focused on using environmentally and ethically sound components in its products. In order to meet tight requirements, such as using natural and recycled fibres, non-toxic colours, and reducing waste during production, Nanimarquina closely collaborates with regional suppliers. By incorporating sustainability into their basic principles, Nanimarquina not only makes beautiful rugs but also works towards a future that is more environmentally friendly.
Variety of Collection
Nanimarquina's selection demonstrates their dedication to offering rugs that satisfy a wide range of tastes and requirements. Nanimarquina has a design for every area, whether you're looking for a rug to make a striking statement in a modern setting or one that complements a timeless style. They provide a wide variety of rugs, including hand-tufted, outdoor, and hand-knotted rugs, all of which are of the highest quality. Their assortment guarantees that there is a rug to suit every person's discriminating taste with a harmonious blending of hues, textures, and patterns.
Collaborations with Design Visionaries
Renowned designers and artists who offer their unique perspective to the field of rug design are one of the pillars of Nanimarquina's success. These collaborations between creative people provide Nanimarquina's collection new viewpoints and cutting-edge ideas. By working with creative visionaries, the brand regularly delivers fresh concepts and fashions, enhancing the design scene and expanding the possibilities for rugs. In order to produce outstanding designer rugs, Nanimarquina expertly combines artistry, craftsmanship, and sustainability. Every rug they make demonstrates their dedication to artistic expression, with each pattern expressing a special tale and evoking feelings. The company's commitment to excellent craftsmanship guarantees that its carpets are not only aesthetically appealing but also long-lasting and cosy. Additionally, Nanimarquina stands out for their consistent commitment to sustainability, which helps ensure a greener future for the design sector. The varied selection from Nanimarquina offers a range of options to fit your taste, whether you're looking for a rug that stands out or one that melds effortlessly with your current décor. Nanimarquina consistently pushes the limits of rug design and collaborates with visionaries in the field, establishing their position as a market leader. With a Nanimarquina rug, you can elevate your environment and enjoy the ideal fusion of art, craftsmanship, and sustainability.