Bashian Rug Review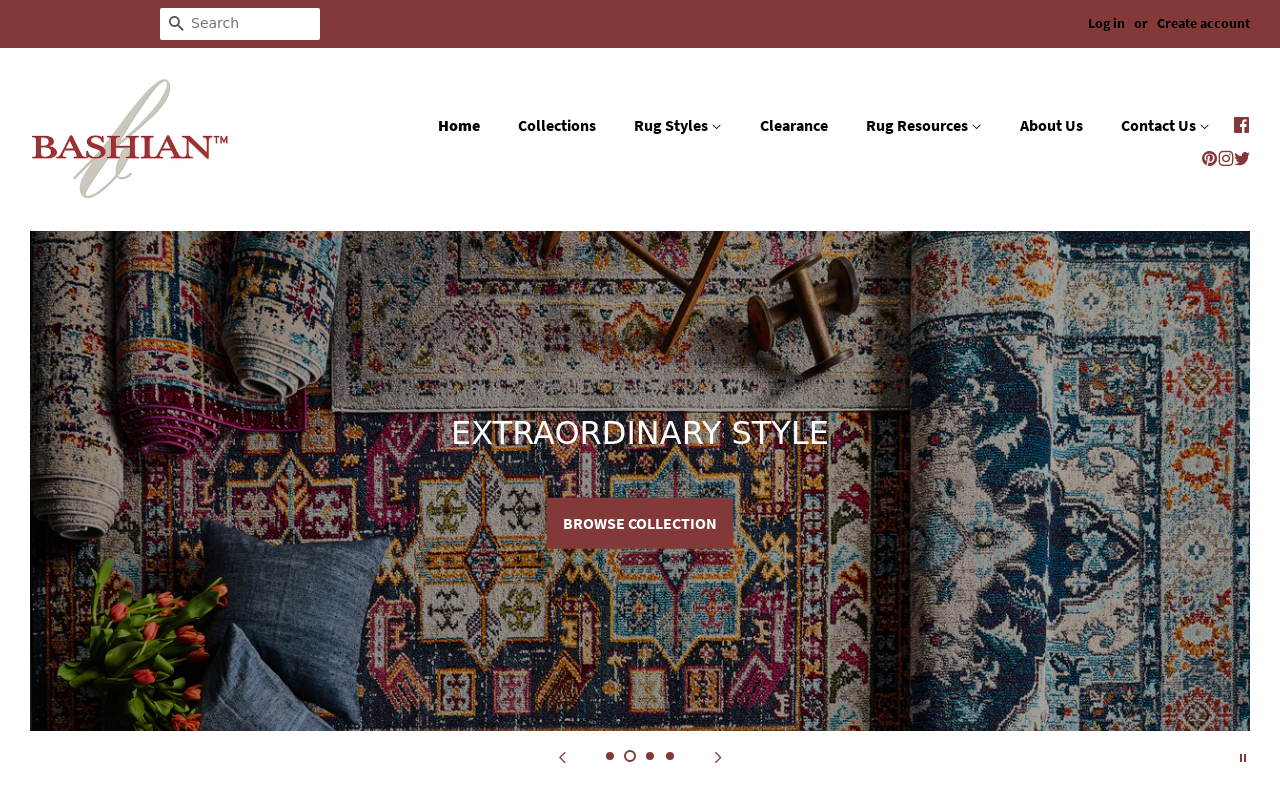 Introduction
For many years, the name Bashian Rug has been associated with elegance and superiority in the rug industry. The brand offers a wide selection of superbly designed carpets that improve the aesthetic appeal of any living area thanks to its long history and dedication to craftsmanship. We will delve into the soul of Bashian Rug in this in-depth study, looking at their collections, craftsmanship, and the classic elegance that sets them apart from the competition.
Opulent collections
Bashian Rug takes pleasure in compiling a varied selection of carpets that suit various tastes and aesthetic inclinations. Their selection contains something to fit every taste, whether you're looking for a classic masterpiece or a modern work of art.
Traditional Rugs
Bashian Rug offers a variety of traditional rugs with elaborate designs and vintage motifs. These carefully crafted rugs add a sense of sophistication and timeless charm to any space. Their classic line, which features Persian- and Oriental-inspired patterns, bears witness to their commitment to conserving cultural history.
Contemporary carpets
Bashian Rug has an outstanding range of contemporary carpets for people looking for a modern touch. These rugs add a striking element to any room with their vivid hues, abstract patterns, and novel textures. The seamless blending of classic methods and modern aesthetics appeals to the discriminating buyer. Bashian Rug has worked with well-known designers to produce exclusive collections that ooze originality and creativity. These limited-edition rugs bring together the skill of renowned designers with the singular vision of master artisans to create really exceptional objects that redefine luxury.
Exceptional craftsmanship
Their unrelenting dedication to craftsmanship is one of Bashian Rug's defining characteristics. Each rug is painstakingly woven by knowledgeable craftspeople who have developed their trade through many generations of practise. The company only uses the best materials available, ensuring that each rug is created with the highest care and precision.
Materials
To manufacture their excellent carpets, Bashian Rug uses a range of high-quality materials, such as wool, silk, and natural fibres. These carefully chosen materials improve the aesthetic appeal of the carpets while also adding to their toughness and lifespan.
Hand-Knotting Methods
The brand stands apart from mass-produced rugs due to its commitment to traditional hand-knotting methods. Each rug is meticulously hand-knotted, creating exquisite designs and textures that can't be duplicated by anything created by machines. The dedication to maintaining time-honored methods raises Bashian Rug's products to true pieces of art.
Classic Elegance
The rugs from Bashian Rug transcend passing fashions and represent enduring elegance. They act as focal points that set the tone of a space and subtly improve its aesthetic appeal. No matter where they are used—in a living room, bedroom, or dining room—Bashian Rug's designs turn rooms into warm havens of elegance and comfort.
Versatility
The company's carpets meld beautifully with a range of home designs, from traditional to contemporary, bringing a refined touch to any room. Their many colour schemes and designs enable simple blending with existing décor or act as the centrepiece for designing an entire room around.
Durability
Bashian Rug's dedication to great quality guarantees that its rugs are not only beautiful on the eye, but also very long-lasting. These carpets are a wise investment since they are made with high-quality materials and with careful craftsmanship that ensures they can withstand the test of time.
Client Experience
The commitment of Bashian Rug to client satisfaction goes beyond the design of their carpets. Customers may easily get help from their helpful and educated customer support staff in choosing the ideal carpeting for their environment. Additionally, the company provides consumers with personalization choices so they can design custom rugs that suit their individual tastes.
Conclusion
The Bashian Rug embodies the height of luxury and artistry in the rug industry. The brand is known for converting areas into opulent havens because to their wide variety of collections, excellent craftsmanship, and timeless elegance. Whether you're looking for a modern or traditional masterpiece, Bashian Rug's selection is sure to enthral and inspire. With a Bashian Rug, you can enhance your living areas and experience the height of luxury.