Gan Rugs Review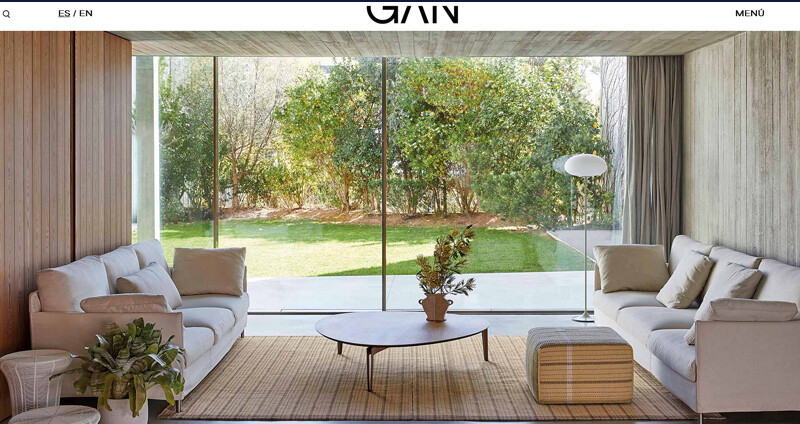 Introduction
Few companies can make the claim that they perfectly combine art, culture, and workmanship in interior design as can GAN Rugs. GAN Rugs has established a reputation for creating magnificent, handcrafted rugs, pouffes, and accessories, and has grown to be a top choice for people looking for distinctive and eye-catching furnishings to improve their living spaces. GAN Rugs offers a variety of items that radiate elegance, originality, and cultural relevance, from their dedication to sustainable practises to their partnerships with well-known designers.
Excellent workmanship
GAN Rugs was founded on a profound admiration for traditional workmanship. Expert weavers who have inherited the knowledge passed down through centuries painstakingly hand weave each rug. Every stitch demonstrates the meticulous attention to detail, creating rugs that are more than just floor coverings. GAN Rugs takes pride in upholding the tradition of hand-weaving methods and making sure that each piece has its own personality and narrative.
Designs
The wide variety of designs offered by GAN Rugs is so captivating that it is impossible to not be enchanted. Their assortment appeals to a wide range of interests and preferences, including geometric and organic designs as well as modern and abstract patterns. The company pushes the limits of rug design with a seamless fusion of innovation and tradition. In order to create each rug, GAN Rugs works with renowned designers like Patricia Urquiola, Charlotte Lancelot, and Neri&Hu, using their knowledge and unique aesthetics. As a result, the collection promotes cultural diversity while still having a modern aesthetic. GAN Rugs prioritises sustainability throughout the production process since they understand the value of ethical manufacturing. They make sure that their products have a minimal effect on the environment by using eco-friendly components like natural fibres and colours. Furthermore, by paying fair salaries and ensuring a safe workplace, GAN Rugs actively promotes regional economies and gives craftspeople power. Customers may be assured that by selecting a GAN Rug, they are improving both their living environments and the globe by promoting sustainability and equity.
GAN carpets provides a flexible range of items that goes beyond standard carpets. They also offer customization services. Their selection of pouffes, cushions, and other accessories enables clients to design spaces that are harmonious and aesthetically pleasing. These supplementary items offer countless chances for creativity and modification because they are made to blend in perfectly with their rugs. Additionally, the company allows consumers the chance to modify their chosen design's size, colour, and pattern to fit their own tastes and interior needs.
Outstanding Quality and Longevity
Purchasing a GAN Rug ensures outstanding quality and longevity. Because of the company's dedication to quality craftsmanship and use of high-end materials, their goods are built to last. Each GAN Rug is put through a rigorous quality control process to guarantee that it fulfils the high standards of the brand. These rugs are made to resist the demands of daily living while retaining their original beauty, whether they are used as a centrepiece in a formal setting or in high-traffic areas.
Web Experience and Customer Service
GAN Rugs provides a user-friendly web platform that makes it easy for clients to browse through their large collection. Customers may make informed judgements thanks to the website's thorough product information, which includes product measurements, materials, and care recommendations. Additionally, GAN Rugs offers first-rate customer service, immediately responding to questions and helping with any issues or requests for personalization. Their effort to providing a seamless and delightful shopping experience demonstrates their attention to consumer satisfaction. In conclusion, GAN Rugs is a model of exquisite aesthetic design and unmatched craftsmanship. Their selection of handcrafted carpets, pouffes, and furnishings not only brightens interiors but also turns rooms into beautiful retreats. GAN Rugs provides a really extraordinary experience with its unwavering dedication to sustainability, partnerships with prominent designers, and focus on maintaining traditional craftsmanship. Customers can appreciate the harmonic mix of art, culture, and design by selecting a GAN Rug, resulting in settings that express their unique personalities and respect for the better things in life.