Mark Alexander Review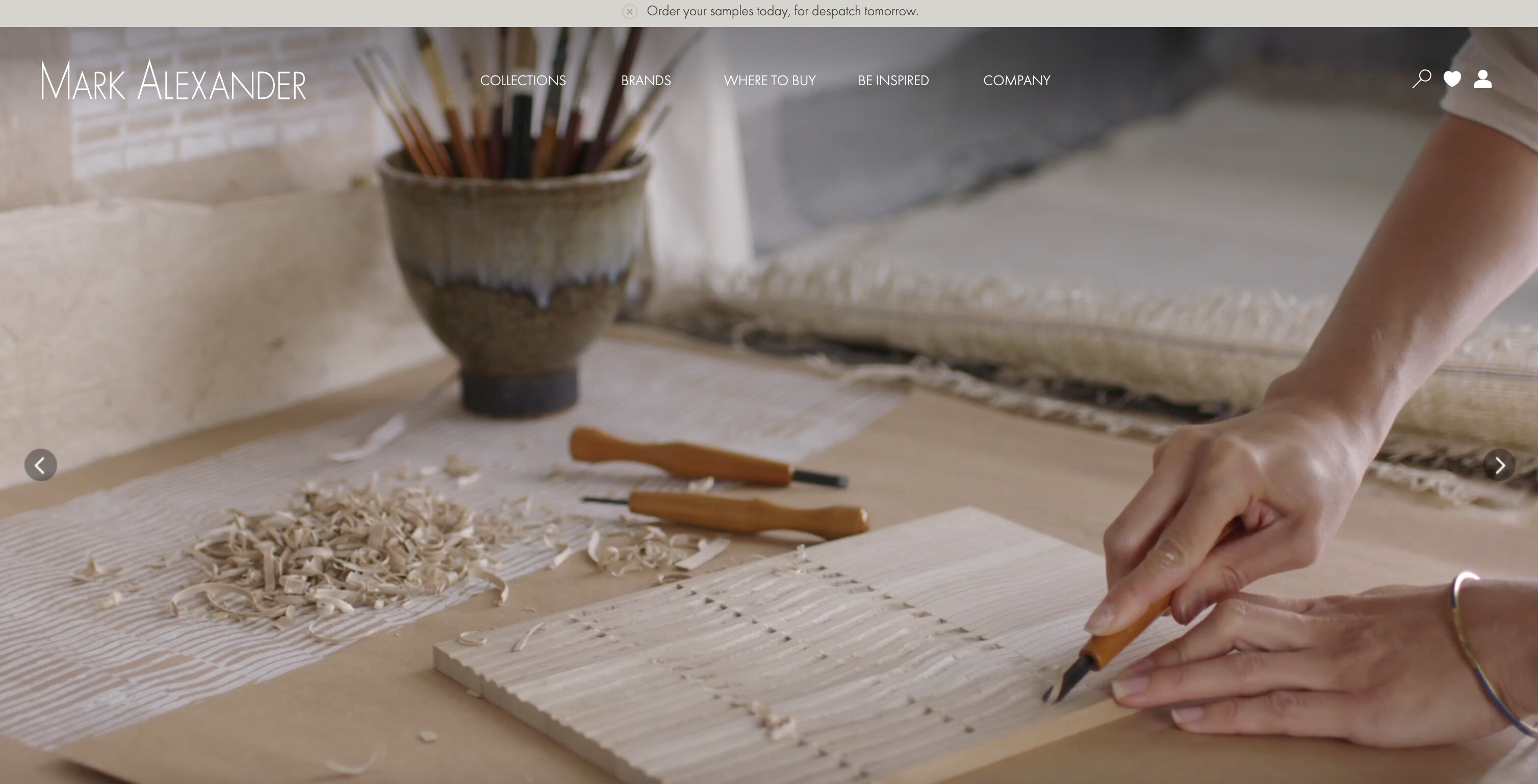 Introduction
Enter the world of Mark Alexander, a prestigious brand that personifies the best in high-end textiles and wall coverings. Mark Alexander has solidified its position as a leading name in the industry with an everlasting dedication to great craftsmanship, classic design, and environmentally friendly practises. We will delve into the brand's offers, peruse their collections, and evaluate the whole experience they offer in this in-depth assessment.
Collections
Mark Alexander offers a wide variety of collections that highlight their commitment to innovative design and fine craftsmanship. Each collection is carefully chosen, fusing classic methods with cutting-edge design to produce fabrics and wallcoverings that enthral the senses.
Fabrics
Mark Alexander's fabric line is a testament to the brand's dedication to elegance and excellence. The textiles offered by Mark Alexander are meticulously picked from throughout the world, ensuring the highest levels of material excellence, and range from opulent silks to cosy linens. The range features a variety of textures, patterns, and hues, opening us countless design options for customised interiors. The Mark Alexander fabric line offers a wide selection of possibilities to fit your design objectives, whether you're looking for a casual comfort or a sophisticated elegance.
Wallcoverings
The wallcovering collection by Mark Alexander is a seamless marriage of artistic talent and practicality. Their wallpapers enrich any environment by providing depth, texture, and visual intrigue with painstaking attention to detail. The collection features a wide variety of designs that provide a great match for every interior taste, from modest elegance to bold and dramatic designs. The wallcoverings are made with high-quality materials and cutting-edge procedures, which produce remarkable durability and simplicity of installation.
Sustainability and Craftsmanship
Mark Alexander places a high value on the craftsmanship used to manufacture each fabric and wallcovering. Their craftspeople use time-tested methods, paying close attention to each stitch and weave. The end result is a collection that oozes excellent quality and a sense of timelessness. Furthermore, Mark Alexander's ethos is based on sustainability. The company is committed to reducing its environmental impact at every stage of production. In order to ensure eco-friendly practises that are consistent with their dedication to a greener future, they place a high priority on the usage of natural and ethically obtained products. Mark Alexander leads the fashion industry in promoting responsible consumption without sacrificing luxury by using sustainable fibres and dyes, as well as decreasing waste and energy use.
Design Consultation and Customization
Mark Alexander offers more than just a selection of products; they also offer a full design experience. Customers can get assistance from their team of design consultants and specialists, who are accessible to walk them through the procedure and provide tailored counsel and suggestions. The skilled experts at Mark Alexander are committed to making sure your vision becomes a reality, whether you need assistance choosing the ideal fabric-wallcovering combination or seek advice on developing a unified design scheme.
Customers are welcomed into a world of polished elegance and usability the moment they reach the Mark Alexander website. The website has a modern and simple interface that makes it easy to browse its collections. Each fabric and wallcovering is thoroughly explained through high-resolution photographs and thorough product descriptions. A quick and secure transaction is guaranteed by the brand's easy ordering process and secure payment choices. A great and individualised client experience is ensured by their dedicated customer care team, who are readily available to respond to any questions or issues. With their ongoing commitment to great craftsmanship, classic design, and environmentally friendly practises, Mark Alexander stands as the pinnacle of premium fabrics and wallcoverings. For individuals looking to elevate their interiors, their carefully curated collections and dedication to individualised design consultancy make them an excellent choice. By working with Mark Alexander, you may design areas that reflect a sophisticated sense of style and contribute to a more sustainable future.