Casamance Review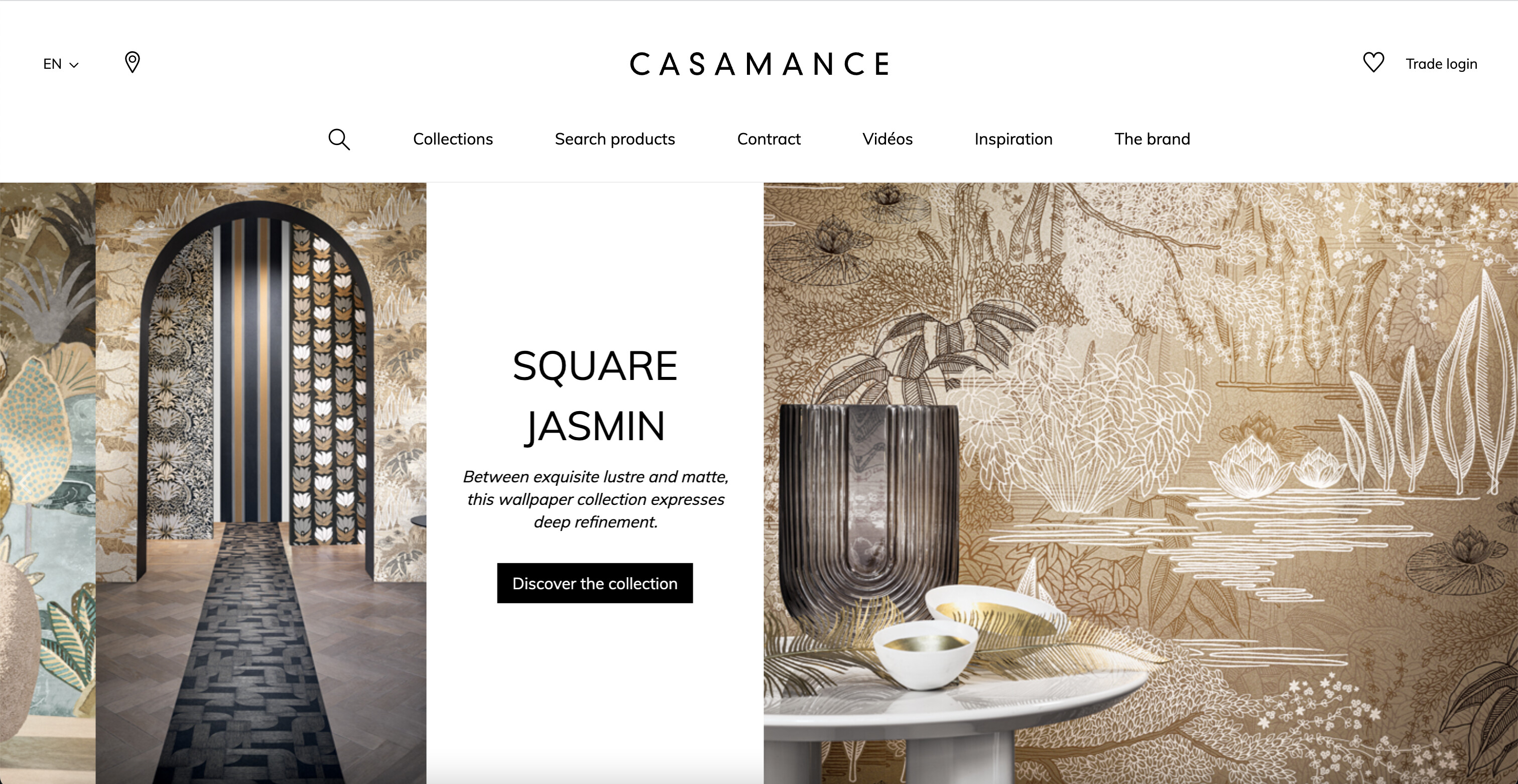 Introduction
Casamance is a shining example of discerning taste and classic elegance in the world of luxury brands. Casamance has established a reputation for producing magnificent designs that captivate the senses thanks to its long history and dedication to flawless craftsmanship. Their products offer a seamless fusion of class, imagination, and attention to detail in everything from fabrics to wallpapers. The world of Casamance will be thoroughly examined in this in-depth study as we delve into their services, design ethos, and what makes them unique in the cutthroat world of interior design.
Excellent Design
Casamance is proud of its dedication to excellent design. Each collection is carefully designed, displaying a harmonic mix of creativity and innovation. When you first visit their website, your eyes are treated to a visual feast. The design is sleek and contemporary, offering a full-body experience that highlights their magnificent collection of fabrics and wallpapers.
Fabrics
The fabric line by Casamance epitomises class, refinement, and adaptability. From modern minimalism to traditional luxury, their broad selection of materials is carefully chosen to complement a range of interior designs. Casamance has a wide variety of options to satisfy your creative objectives, whether you're looking for rich velvet, delicate silk, or textured linen. Exceptional quality and longevity are ensured by the careful attention to detail used in the creation of each cloth. The colour scheme has been carefully chosen and offers a perfect fusion of classic neutrals, lively hues, and eye-catching patterns. Casamance fabrics can make any environment into a work of art, whether you want a bold focal point or a subdued backdrop.
Wallpapers
Casamance offers some absolutely stunning wallpaper collections. They provide a visual story that goes beyond conventional wallpapers, transforming walls into enthralling pieces of art. Wallpaper by Casamance adds dimension, texture, and personality to any room with patterns that range from subtle, detailed patterns to bold, dramatic motifs. Their wallpapers are of unmatched quality, paying careful attention to every brushstroke and print. Casamance offers a wide range that appeals to both conventional and modern sensibilities, from delicate, dreamy pastels to bold, avant-garde designs.
Design Methodology
Elegance, originality, and timelessness are at the core of the Casamance design concept. Their designs combine traditional themes with modern elements to produce timeless aesthetics. To elicit feelings and produce an immersive experience, each collection offers a distinct tale. Casamance is a brand that continually aspires to innovate while remaining true to its past, creating intricate patterns inspired by nature and abstract designs that push the limits of conventional aesthetics.
Sustainability
Casamance exhibits a strong dedication to environmental responsibility in a time where sustainability is becoming more and more important. The company guarantees that all production procedures follow stringent moral and environmental guidelines. Without sacrificing quality or style, they place a high priority on the use of environmentally friendly materials and sustainable practises. This commitment to sustainability is excellent and fits with the expanding environmental knowledge of customers.
Experience of the Client
To provide a remarkable customer experience, Casamance goes above and above. Every consumer-facing touchpoint, from their user-friendly website to their committed customer support team, is created with the goal of ensuring client happiness. The website offers in-depth product information, clear photos, and an easy-to-use design, making browsing and purchasing simple. Additionally, a member of their team of experienced experts is always accessible to help with questions or provide design direction, making sure that clients feel supported at every step of the way.
Conclusion
The pinnacle of class and classic style is embodied by the luxury brand Casamance. They have solidified their status as the top option for affluent customers in the interior design industry with their superb fabrics and wallpapers. In a cutthroat market, they stand out for their dedication to superior design, sustainability, and exceptional customer service. Casamance's designs not only alter rooms but also elicit feelings, turning each environment into an enthralling narrative. No matter if you're a design enthusiast or a professional, Casamance offers an unrivalled collection that will certainly inspire and excite you.