Venestre Review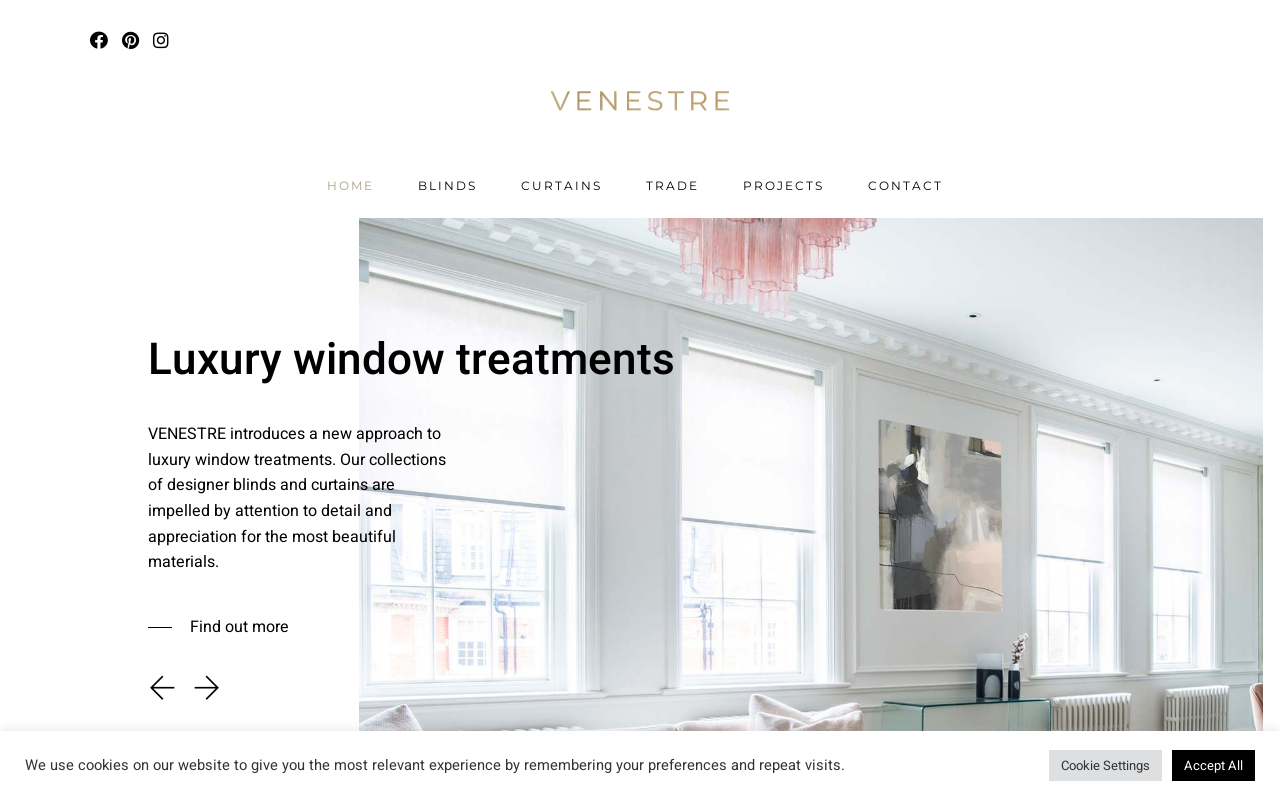 Introduction
Venestre is a brand that stands out as being associated with elegance, sophistication, and innovation in the world of window coverings. Venestre provides a wide selection of window coverings that improve the appearance and usability of any area with a dedication to superb craftsmanship, classic style, and cutting-edge technology. To provide you a thorough understanding of Venestre's capabilities, we will examine the many product offerings, materials, design possibilities, and services offered by the company in this in-depth assessment. Venestre offers a wide selection of high-quality window coverings, including blinds, curtains, shutters, and motorization choices. The company offers a wide range of items to meet various design aesthetics and functional requirements since it recognises that every customer has specific tastes and wants.
Blinds
Venestre's line of blinds is a tribute to the company's unwavering dedication to excellence. You can choose a variety of solutions to fit your style, whether you want the ease of roller blinds, the elegance of Roman blinds, or the adaptability of Venetian blinds. The blinds are made of high-quality components that ensure their endurance and durability, including natural textiles, sustainable woods, and premium metals. Venestre's curtains are recognised for their opulent design and flawless construction. The company offers a wide range of fabrics, from sheer and light materials to luxurious drapes. Venestre guarantees that every curtain is perfectly made with customization options for pleat types, linings, and embellishments, providing style and personality to any room. Venestre's shutter collection combines classic design with a variety of practical uses. These shutters radiate beauty while providing superb light control and seclusion since they are made from high-quality materials like real wood and cutting-edge composites. Venestre offers a choice of shutter styles to match any architectural style, whether you prefer the timeless allure of plantation shutters or the modern sleekness of café-style shutters.
Motorization
Venestre provides motorization choices that increase comfort and convenience by embracing the most recent developments in home automation. You can easily manage privacy and light levels with automatic blinds and curtains by pressing a button or by integrating them with smart home devices. The motorised solutions from Venestre are expertly engineered for dependability and a seamless user experience.
Customisation and Design
Venestre places a major emphasis on customisation and design since it understands that each environment is unique. Customers can construct window coverings that exactly match their vision with the brand's variety of customization choices, including fabric selection, colour coordinating, hardware finishes, and size alterations. Every design element is precisely carried out thanks to the team of skilled designers and consultants at Venestre, who offer customised help.
Installation and Service
Venestre takes pleasure in offering its clients top-notch service. The company's expert installation services guarantee that the window coverings are perfectly installed and operate without a hitch. The installation personnel is skilled in managing various product types and has received proper training, so consumers can expect a hassle-free experience. To ensure client satisfaction and durable product performance, Venestre also provides extensive post-sale support, including maintenance services and warranties.
Website and User Experience
Venestre has a modern, clear, and user-friendly website. Customers may easily navigate through the product selection, customization possibilities, and design ideas thanks to the interface's smart design. Customers may visualise the window coverings they want by using the website's interactive tools, high-resolution photos, and thorough product information. The brand's solutions are made even more convenient and accessible with the addition of a get a quote tool and the capability to schedule consultations. Venestre is unquestionably a brand that stands out in the world of window coverings. The company offers an extensive selection of high-quality goods that combine elegance, functionality, and innovation, ranging from blinds and curtains to shutters and motorization choices. Venestre makes certain that every customer can find the ideal window coverings to improve their living or working environments by paying great attention to detail, offering customization possibilities, and providing exceptional customer service. No matter what style you prefer—classic elegance or modern flair—Venestre is a reputable brand that keeps its promise of outstanding quality and design.