The Electric Blind Company Review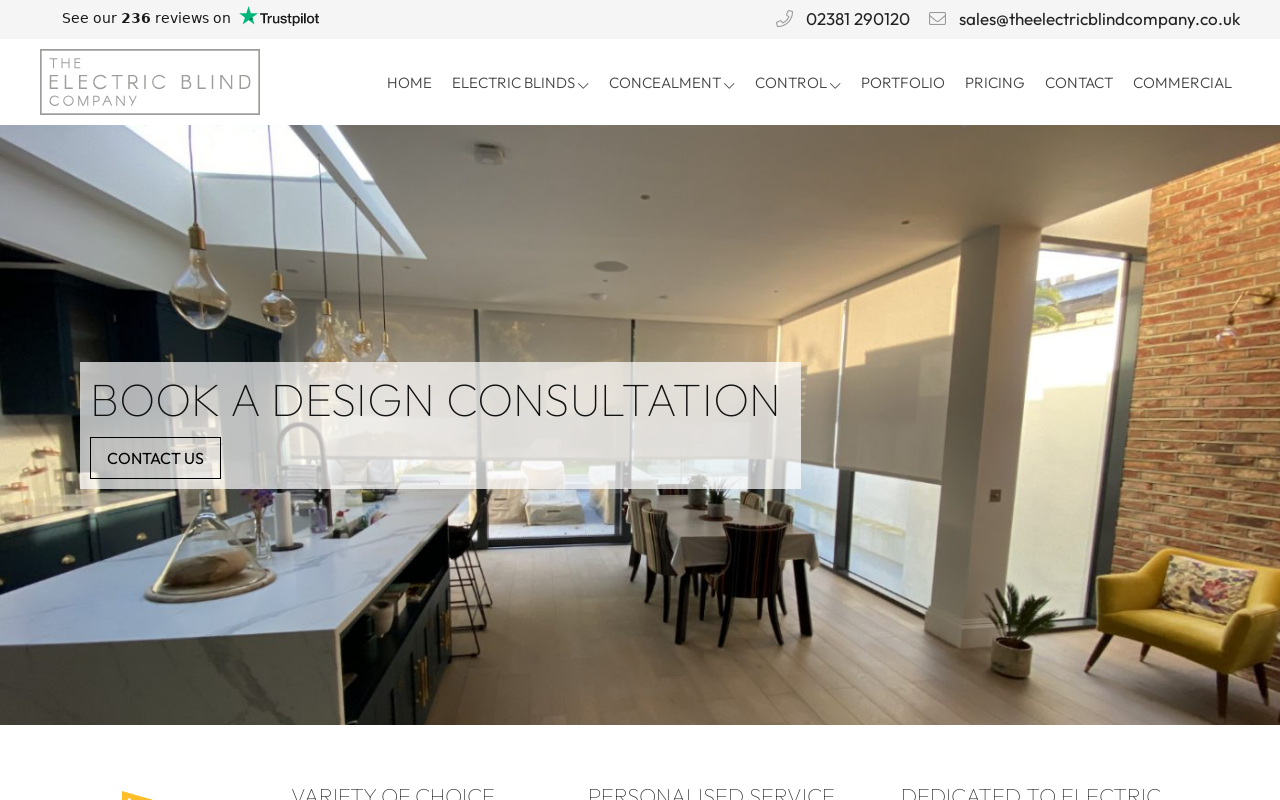 Introduction
Technology has permeated every part of our lives in today's world of rapid change, making life easier and improving it. The Electric Blind Company, a pioneer in motorised blinds, is aware of the value of fusing technology with interior design. This UK-based firm provides a ground-breaking method to transform any area while adding convenience, style, and efficiency with their wide selection of premium motorised blinds.
Product Selection
The Electric Blind Company offers an excellent range of motorised blinds made to suit varied requirements and tastes. They provide a wide variety of solutions to fit any home design concept, ranging from vertical blinds and Roman blinds to Venetian blinds and roller blinds. The business is aware of the individuality of every customer, and their dedication to personalization is evident in the vast selection of fabrics, colours, and patterns they offer. The Electric Blind Company has options for both a simple aesthetic and a statement-making one.
modern technology
The Electric Blind Company differentiates itself from its rivals by incorporating cutting-edge technology into its goods. You can easily adjust natural light, privacy, and temperature with only the push of a button thanks to their motorised blinds. Modern motors power the blinds, which may be controlled with a remote, wall switch, or even a smartphone app. With this level of automation, you can effortlessly change the blinds to maximise natural light and lessen your dependency on artificial lighting or heating, which not only delivers convenience but also energy efficiency.
Installation and Usage Simplicity
The installation process is smooth and hassle-free thanks to The Electric Blind Company. Their team of qualified experts makes sure the blinds are perfectly installed, taking into mind the distinctive proportions of each window or door. They also provide advice on how to select the motorised blinds that will work best in your room, taking into account things like light control, privacy, and overall aesthetics. Once fitted, the blinds are really simple to use and include simple buttons that make it easy to move them to the position you choose.
Quality and Robustness
It's critical to pick a manufacturer of motorised blinds that promises lifespan and durability when making an investment. In order to ensure that their blinds withstand regular usage and continue to function flawlessly for years to come, The Electric Blind Company takes pride in employing only the highest-quality materials and components. You can be confident that whatever you choose from their chic aluminium Venetian blinds or their attractive fabric roller blinds, it will be a high-quality item.
Client Experience
Delivering a superior client experience is very important to The Electric Blind Company. You will be met with professionalism and a dedication to understanding your needs from the time you visit their website or get in touch with their customer service team. Their professional staff is available to assist you with any inquiries, offer knowledgeable counsel, and lead you through every step of the process, from choosing the ideal blinds to providing post-installation support. Additionally, the business provides a thorough warranty, which boosts consumer confidence in its goods.
Conclusion
The Electric Blind Company distinguishes out as a pioneer in the motorised blinds sector in a world where technology is becoming more and more ingrained in our daily lives. With their extensive selection of high-quality products, cutting-edge technology, and first-rate customer service, they are the go-to company for converting any room into a stylish sanctuary with all the modern conveniences. The Electric Blind Company has the ideal motorised blinds to match your style and make your life easier, whether you want a sleek, modern aesthetic or a homey, traditional setting. The Electric Blind Company offers modern window coverings for you to experience right away.
More sites similar to The Electric Blind Company
Back to home