Somfy Review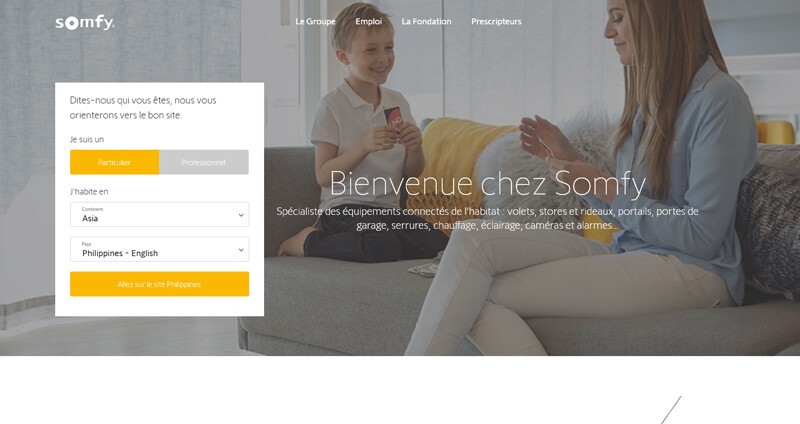 The demand for smart home solutions is growing in today's fast-paced society. Homeowners are looking for cutting-edge solutions that can improve their living environments, from motorised blinds to home security systems. Leading company in the sector Somfy has been at the forefront of offering smart solutions that easily fit into our daily lives. In this study, we'll examine Somfy's products in depth and consider how they might change the look and feel of your house. Somfy has a long history of providing dependable, high-quality products since its founding in 1969. The company has built a strong reputation for its creative solutions with an emphasis on motorization and automation. Somfy provides a variety of solutions that address different facets of a smart home by fusing cutting-edge technology with simple design.
The motorised blinds and shades from Somfy are one of their highlight products. These clever window coverings not only offer convenience but also improve privacy and energy efficiency. You can easily operate your blinds and shades with the press of a button or using voice commands thanks to Somfy's motorization technology. The company's selection of curtains, Venetian blinds, and roller blinds are all made to blend in with any type of interior design. Furthermore, you can incorporate Somfy's smart blinds with well-known smart home ecosystems, automating your window treatments according to your preferences and allowing you to set up customised routines. Another area where Somfy shines is home security. The company provides a wide selection of security systems that guarantee homeowners' protection and peace of mind. Somfy's security solutions offer strong defence against attackers, from video doorbells and surveillance cameras to alarm systems and smart locks. With cutting-edge capabilities like motion detection, two-way audio, and smartphone alerts, you can keep an eye on your house whenever you want, from anywhere. Additionally, Somfy's security systems interface effortlessly with other smart home gadgets, enabling you to build a networked environment that improves convenience and security.
The dedication of Somfy to automation goes beyond security and blinds. The company provides a variety of home automation technologies that make daily tasks easier and improve living conditions. You can monitor and control several devices, including lighting, thermostats, and even garage doors, with a single app thanks to Somfy's smart home hub. Popular voice assistants can be used with the hub to control your smart home hands-free. With Somfy's home automation systems, you have control over everything from adjusting the thermostat before getting home to setting the mood with programmable lighting. A key benefit of Somfy's products is their ability to be integrated. To ensure interoperability and a seamless user experience, the company has worked with top smart home systems including Google Assistant, Amazon Alexa, and Apple HomeKit. This makes it simple for homeowners to incorporate Somfy's products into their already-existing smart home ecosystems. The management of your smart home is made easier and more convenient when many devices can be controlled from a single location.
Somfy's track record in terms of product dependability and quality speaks for itself. To guarantee that its products satisfy the highest standards, the company uses robust materials and thorough testing procedures. The long lifespan and silent operation of Somfy motors guarantee years of trouble-free operation. Customers can feel secure in their purchases because to the brand's extensive warranties and first-rate customer service. When it comes to installation, Somfy offers simple to follow instructions as well as expert installation services for those who would like help. Somfy's user-friendly design makes smart home technology accessible to everyone, whether you are a seasoned tech user or a novice.
It is important to note that despite offering exceptional performance, Somfy's goods fall into the premium category. In comparison to some of its rivals, the brand's dedication to quality and innovation comes at a higher price point. However, the extensive functionality, robustness, and easy integration of Somfy's solutions make the investment justifiable. In conclusion, Somfy provides a wide variety of cutting-edge smart home solutions that can completely change your living environment. The company combines comfort, convenience, and cutting-edge technology with its motorised blinds, home security systems, and home automation technologies. For homeowners looking to build a connected and intelligent home, Somfy stands out because to its dedication to quality, dependability, and integration. Although the items may be more expensive, the benefits they provide in terms of functionality, use, and peace of mind make the investment worthwhile. Unlock the possibilities of your smart home now by exploring the Somfy world.