Valencia Theater Seating Review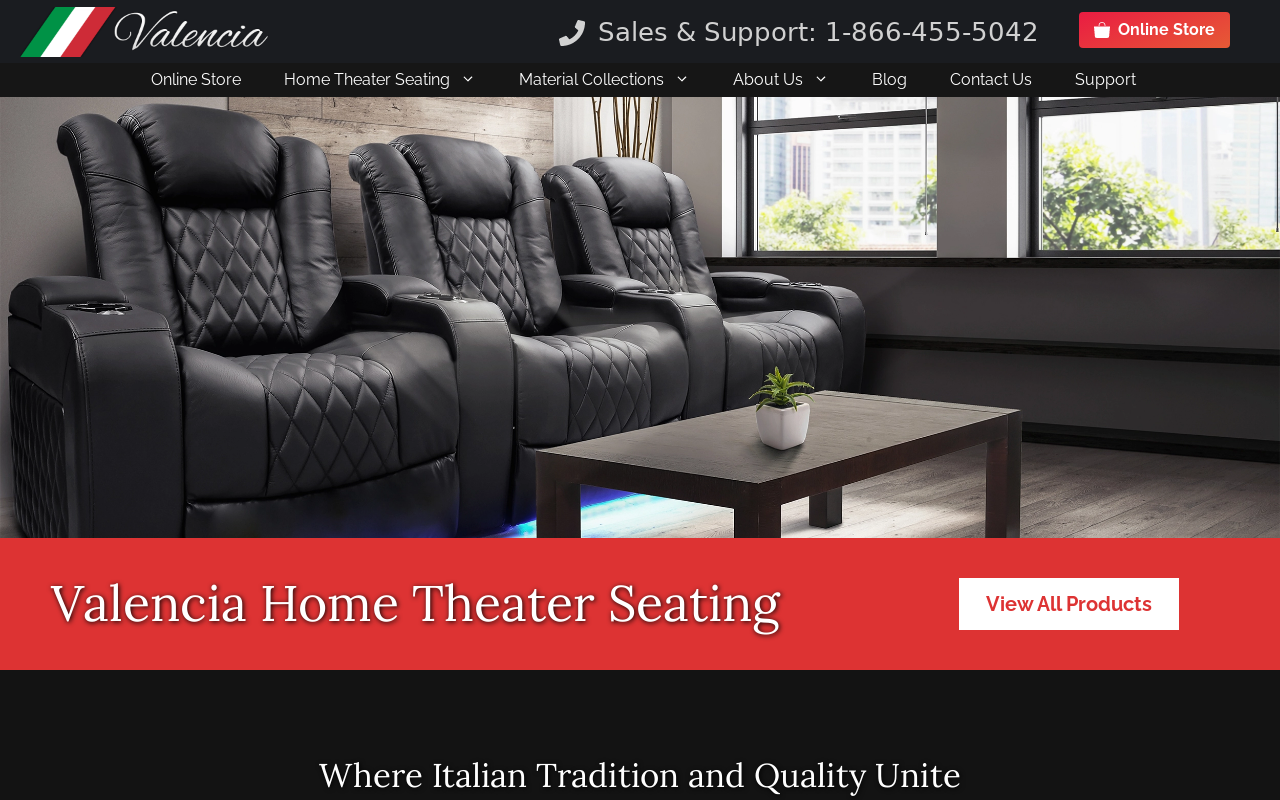 Introduction
The ideal home theatre experience takes careful planning and a dedication to offering the highest level of comfort and elegance. Leading company Valencia Theatre Seating is known for producing the best home theatre seating products. Valencia Theatre Seating has become a reputable brand in the business thanks to their commitment to high-quality workmanship, creative design, and unrivalled comfort. We will look into Valencia Theatre Seating's features, designs, and overall experience in this in-depth assessment.
Features Worth Noting
Valencia Theatre Seating takes pleasure in providing a wide range of features worth noting that improve the home theatre experience. The motorised reclining system, which enables you to easily modify the seating posture with the press of a button, is one of the prominent features. In addition to offering optimal relaxation, this function also brings convenience. Additionally, LED ambient lighting is incorporated into many of Valencia Theatre Seating's designs. The ambience of the space is enhanced by these subdued lighting accents, which results in a really immersive movie-watching experience. Your home theatre setup may be made even more exciting by customising the lighting to fit your mood or the movie's genre. The integrated wireless charging pads are another noteworthy feature Valencia Theatre Seating provides. Without the use of bulky wires and cords, you can conveniently charge your gadgets with this function. Just set your compatible smartphone or other device down on the appropriate charging station to enjoy continuous entertainment without having to worry about running out of battery.
Elegant Designs
Valencia Theatre Seating has produced an excellent array of elegant designs that complement any home theatre decor because they recognise the value of aesthetics. Numerous high-end materials, including as top-grain leather, leather gel, and fabric upholstery, are available for their seating options. Valencia Theatre Seating offers a variety of styles to suit diverse tastes, whether you choose a traditional, timelessly beautiful appearance or a new, contemporary design. Each piece of furniture demonstrates the craftsmanship's attention to detail. Valencia Theatre Seating crafts seating solutions that radiate class and sophistication, from the exact stitching to the carefully chosen materials. Their designs are also ergonomically developed to offer the best comfort, guaranteeing that you can take in hours of absorbing entertainment without feeling uncomfortable.
Unbeatable Comfort
Comfort is crucial when it comes to home theatre seats, and Valencia Theatre seats excels in this area. Their sitting options are made with thick padding and comfortable cushions, which offer excellent body support. To encourage good posture and lessen tiredness, the seats are precisely moulded to follow the natural curves of the human body. You can tailor your home theatre setup to suit your demands and available space thanks to the variety of seating options offered by Valencia Theatre Seating, including single seats, loveseats, and bigger sectionals. Many of their models also have lumbar support and adjustable headrests, ensuring customised comfort for every user.
In the home theatre seating market, Valencia Theatre Seating stands out as a leading name. With their dedication to outstanding features, opulent designs, and unrivalled comfort, they have made a name for themselves as a reliable option for discerning clients. Valencia Theatre Seating includes cutting-edge technologies that improve the overall home theatre experience, including as motorised recline mechanisms, LED ambient lighting, and built-in wireless charging pads. The brand's opulent designs are available in a variety of styles, so there is always a choice to go with any home theatre decor. Valencia Theatre Seating makes furniture with exquisite attention to detail and top-notch craftsmanship that flawlessly combines elegance and utility. The Valencia Theatre Seating Company is the best in terms of comfort. Unmatched comfort for extended durations of amusement is provided by the velvety padding, curved seats, and customizable features. Valencia Theatre Seating provides a cosy and immersive experience whether you're hosting a movie night with friends or enjoying a solo movie marathon.
Conclusion
Valencia Theatre Seating need to be at the top of your list if you're looking for the best home theatre seating options. They have established themselves as a brand that genuinely comprehends and meets the expectations of home theatre aficionados thanks to their amazing features, opulent designs, and unrivalled comfort. Make an investment in Valencia Theatre Seating to improve your home theatre experience.