Infinity Seating Review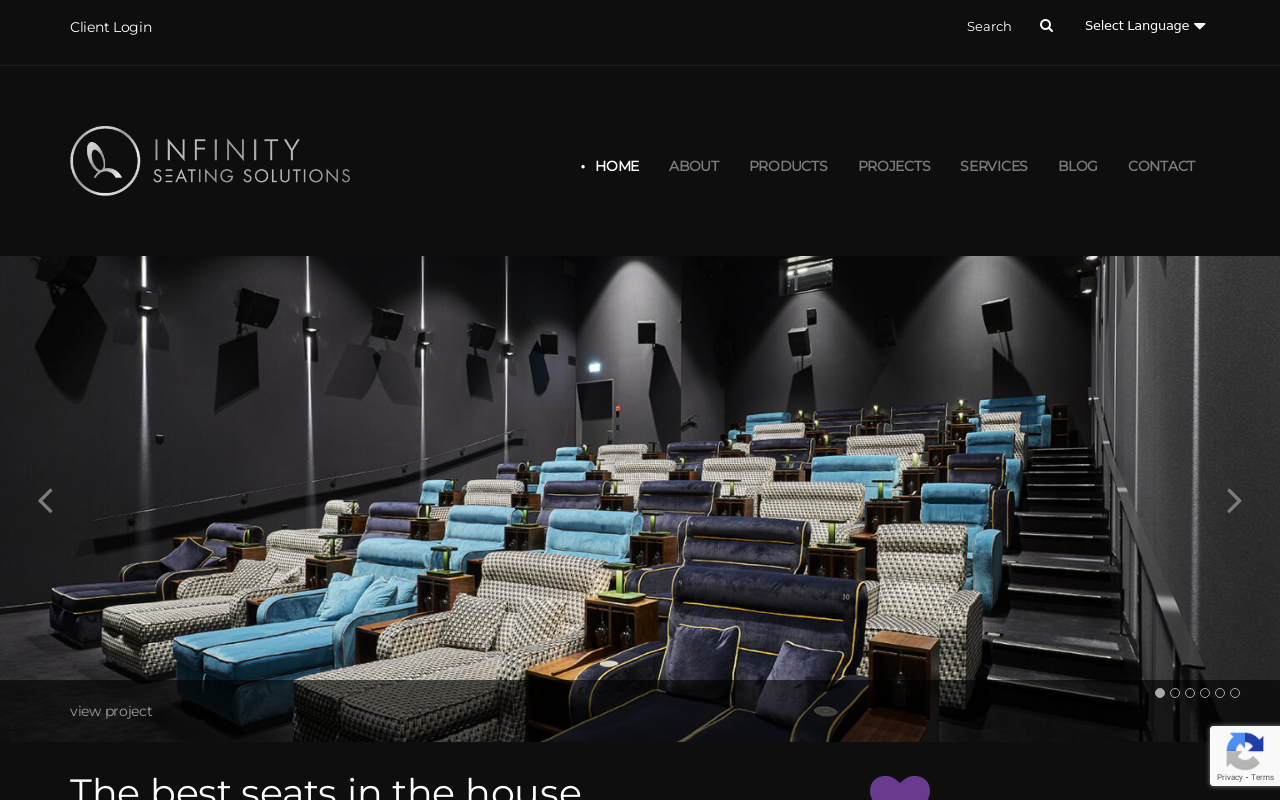 Introduction
Comfort and style are crucial when it comes to creating a genuinely immersive and opulent home theatre experience. A major supplier of home theatre seating solutions, Infinity Seating, recognises this requirement and provides a variety of painstakingly designed, adaptable seating alternatives to improve your movie-watching experience. Infinity Seating has established a reputation for providing unrivalled comfort and sophistication thanks to its dedication to great craftsmanship and attention to detail.
Product Selection and Customization
Infinity Seating offers a wide selection of seating solutions made to accommodate various tastes and room layouts. Infinity Seating is the ideal seating solution for you, whether you have a dedicated home theatre room or want to update your living room for the best enjoyment. Their selection includes a wide range of styles and sizes to fit any area, from comfortable recliners to chic loveseats and roomy sectionals. Infinity Seating stands out for its commitment to personalization. They provide a variety of customisation options since they understand that every home theatre is different, ensuring that your seating complements your decor and personal tastes. Customers can select from a variety of premium leather or fabric upholstery, colour schemes, stitching patterns, and add-on features like USB charging ports, LED illumination, and cup holders. This level of customization enables you to design a completely custom home theatre seating arrangement that fits your unique preferences and needs.
Unmatched Comfort and Ergonomics
Infinity Seating is aware of the importance of comfort for a positive movie-going experience. Their seating options are ergonomically made to offer the best support and comfort. For optimal comfort, each chair and sectional is built with premium components and cutting-edge cushioning technology. Because the seats have been meticulously designed to reduce pressure points, you can sit for long periods of time without feeling uncomfortable. Additionally, Infinity Seating provides a variety of reclining options so you can select the ideal reclining position. Your desired level of comfort can be accommodated by the sitting options, whether you like a full recline or a modest incline. At the stroke of a button, you can easily move to your chosen seating position thanks to the silent and smooth motorised reclining mechanics.
Durability and Craftsmanship
Buying home theatre seating requires a long-term commitment, and Infinity Seating understands the value of these attributes. To ensure durability, each piece of furniture is painstakingly built utilising top-notch materials and methods. The seating is supported by robust oak frames that serve as the frames. Superior support is provided by high-density foam and pocketed coil springs, which keep their shape even after repeated usage. Every facet of their craftsmanship, including the perfect upholstery and exquisite stitching, demonstrates their meticulous attention to detail. Whether it's opulent leather or plush fabric, the upholstery materials are carefully chosen for their robustness, aesthetic appeal, and ease of upkeep. With such a focus on quality, Infinity Seating's products are guaranteed to be both incredibly comfortable and durable.
Customer service and experience are top priorities at Infinity Seating, which works hard to deliver a top-notch service from beginning to end. You may explore and visualise various designs on their user-friendly website, which includes a full gallery exhibiting their selection of seating alternatives. Additionally, the website offers thorough product descriptions and details to help you decide on a buy with knowledge. The business provides consumers with individualised support to help them with the customising process. The experienced and helpful staff at Infinity Seating is on hand to provide professional advice and recommendations, whether you need assistance choosing the appropriate upholstery or organising the seating arrangement.
Your seats will be delivered and shipped with the highest care, resulting in perfect arrival. Furthermore, Infinity Seating offers first-rate warranty choices and rapid resolution of any potential problems or complaints. Infinity Seating is a leader in the field of home theatre seating solutions, providing a wide variety of elegant and customizable alternatives. They offer a completely immersive movie-watching experience with their dedication to comfort, workmanship, and customisation. Infinity Seating's attention to detail, robust construction, and top-notch customer service make them a top choice for discriminating home theatre fans, regardless of whether you like a classic cinema look or a contemporary design. The luxurious and customizable home theatre seating options from Infinity Seating With Infinity Seating, experience the height of comfort and style. Examine their selection of plush and adaptable home theatre seating options to change the way you watch movies. For more information, see our thorough review.