Cineak Review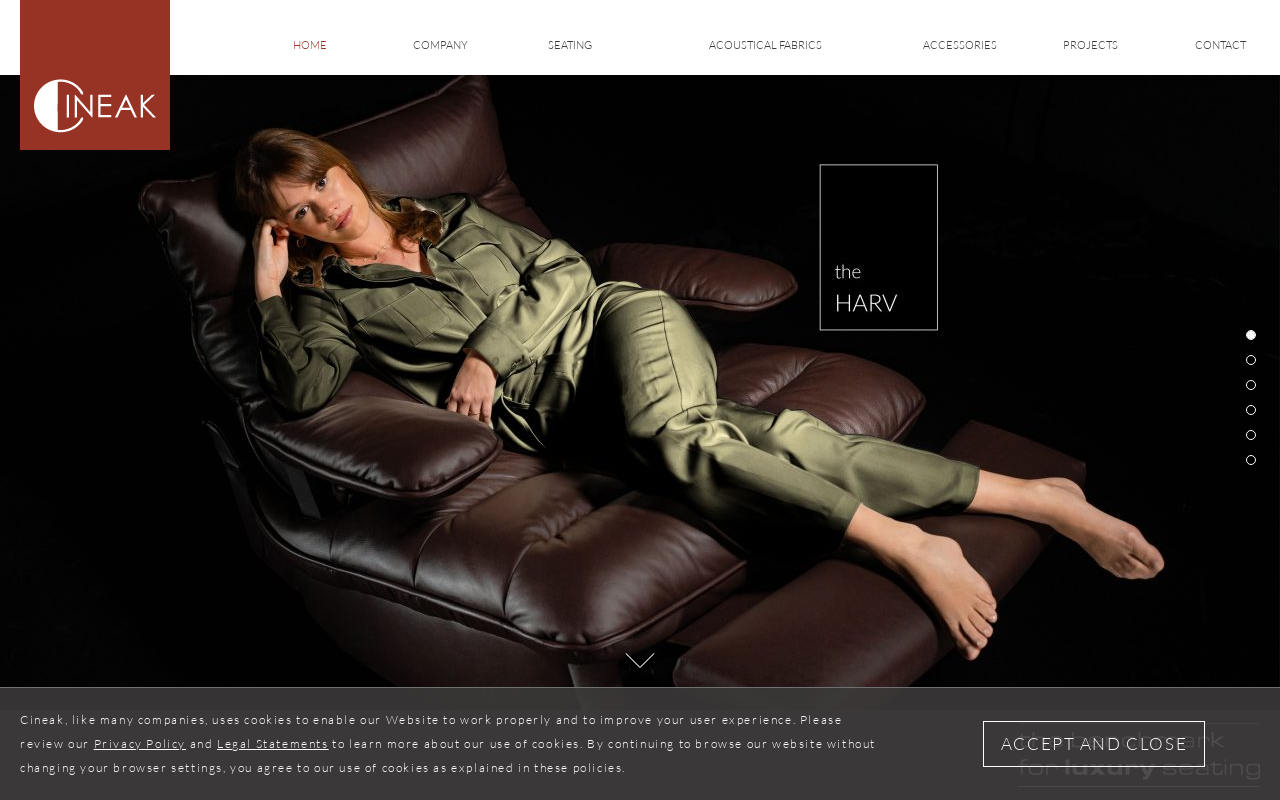 Introduction
The comfort of our own houses has taken on increasing importance in today's fast-paced world. And nothing quite compares to the experience of a well-designed home theatre when it comes to entertainment. A well-known name in the sector, Cineak, provides a selection of premium seating options that are especially made to take your home theatre experience to new heights. With their dedication to innovation, quality, and workmanship, Cineak has become a top choice for affluent home theatre fans.
Artistic talent and aesthetics
Cineak takes pleasure in developing seating options that skillfully balance convenience, usability, and beauty. In order to accommodate a variety of preferences and theatre arrangements, Cineak offers a wide selection of alternatives, including single seats, recliners, and opulent sofas. The fine craftsmanship and premium materials utilised in the brand's items quickly demonstrate their attention to detail. The customisation choices offered by Cineak's seating solutions are one of their best qualities. Since every home theatre is different, Cineak offers a variety of customization options that let you adjust the seating to meet your particular needs. You are free to build a seating arrangement that exactly matches your personal style and the overall theme of your home theatre, from picking the best upholstery materials to selecting the ideal colours and finishes.
Comfort and usefulness
When it comes to enjoying a movie marathon or intense gaming session, comfort is key. Cineak is aware of this and takes extra measures to make sure that its seating solutions offer unmatched comfort. Each seat is ergonomically created to offer the body's best support, allowing you to unwind and take in hours of enjoyment without feeling uncomfortable. Additionally, a lot of Cineak chairs include motorised reclining systems so you can easily select your ideal position. Cineak prioritises cutting-edge technology and innovation in addition to comfort and customisation. Many of their seating options feature integrated control systems that let you easily manage different areas of your home theatre experience. With the help of these innovative capabilities, you can customise the environment for every movie night, from modifying the seat position to adjusting the lighting, sound, and even the curtains.
opulent components and finishes
Cineak is aware that a home theatre offers the chance to splurge on luxury in addition to being utilitarian. Their seating options contain a variety of opulent features and finishes that lend a refined air to any theatre setting. Each element of their designs radiates luxury, from the high-end leather upholstery to the intricate stitching. Further boosting the comfort and luxury of their seating solutions, Cineak also provides a variety of premium accessories including built-in cup holders, tray tables, and storage compartments.
Environmental responsibility and sustainability
The dedication to sustainability displayed by Cineak's products is another noteworthy quality. The company makes an effort to reduce its negative environmental effects by using sustainable materials and eco-friendly manufacturing techniques whenever possible. By deciding for Cineak, you can take advantage of opulent seating without compromising your dedication to a greener way of living.
Customer Support and Service
Cineak specialises at giving customers a tailored experience when it comes to customer service. Their team of experienced professionals is committed to assisting you at every step of the way, from the first design consultation to installation and beyond. With this kind of customer service, you can be certain that you'll have the ideal seating option for your home theatre, one that is created just for your needs and tastes.
Conclusion
In conclusion, Cineak is a market leader in home theatre seats, providing a variety of opulent and adaptable options. Cineak constantly produces seating choices that improve the cinematic experience, from their attention to detail and craftsmanship to their dedication to comfort and creativity. By selecting Cineak, you're investing in more than simply a seat—you're opening the door to an incredible home theatre experience. With Cineak's outstanding seating options, you can enjoy the height of luxury and comfort and turn your home theatre into a refuge of pleasure and relaxation.