Tektura Review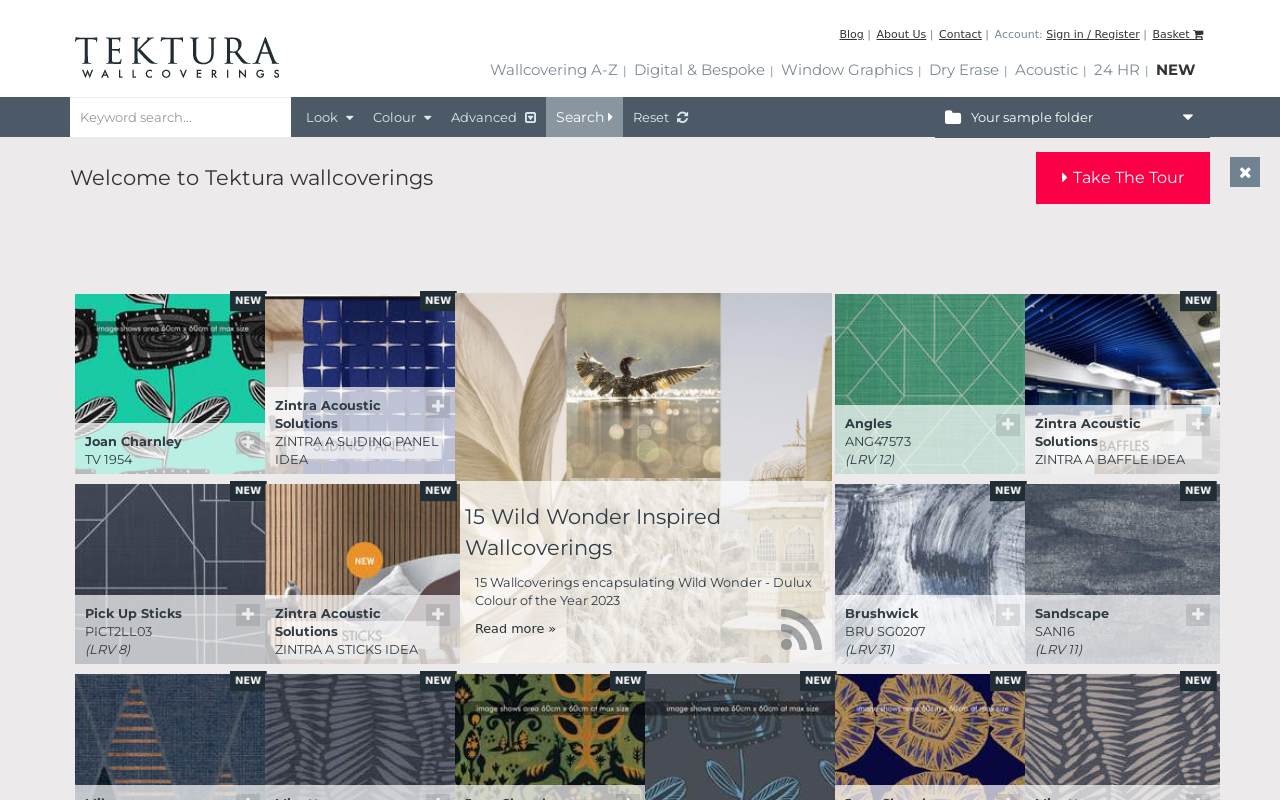 Elevating Wallcoverings with Innovative Designs and Quality Craftsmanship
Wallcoverings are crucial in the field of interior design for establishing the mood and ambiance of a room. For years, Tektura, a well-known name in the wallcovering business, has been pushing the limits of design and craftsmanship. Tektura has firmly established itself as a trusted name in the market thanks to its dedication to innovation, high-quality materials, and great craftsmanship. The Tektura website welcomes you with a visually appealing experience that displays the company's commitment to aesthetics from the moment you arrive. Visitors may easily navigate through the numerous product offers and discover inspiration for their projects thanks to the website's slick, contemporary design and ease of use.
The vast selection of designs offered by Tektura is one of its distinguishing qualities. Every taste and fashion are catered to at Tektura, whether you're seeking for a traditional, timeless pattern or a strong, modern statement. The most recent influences in fashion, art, and architecture are regularly incorporated into their creations by their design staff, which consistently keeps ahead of trends. Equally amazing is the range of materials that Tektura provides. They have a priority on offering sustainable and long-lasting solutions without sacrificing flair, from opulent textiles and vinyl to eco-friendly options. Tektura is a dependable option for both residential and commercial projects since each material is carefully chosen and put through rigorous testing to ensure it meets the highest standards of quality.
The great attention to detail shown in their wallcoverings shows how dedicated Tektura is to crafting. Modern manufacturing techniques are used to effectively create their items, which have impeccable finishes and outstanding durability. Tektura's products are made to last the test of time, whether it be a mural that is specially designed or textured wallcovering.
Bespoke design is one of the brand's distinctive services. Tektura works directly with customers, architects, and interior designers to design wallcoverings that are uniquely tailored to their vision. Each project is absolutely unique because to the personalised approach's limitless potential. Along with producing superb products, Tektura places a high value on offering first-rate customer service. A flawless experience from beginning to end is ensured by their team of experienced specialists, who are immediately available to help with any questions or design guidance. Tektura stands apart from rivals and solidifies their position as a dependable brand in the market because to their commitment to client satisfaction.
Tektura is also committed to environmental responsibility and sustainability. To lessen their impact on the environment, they actively look for eco-friendly components and production techniques. By selecting Tektura, you can be sure that you're assisting a company that values sustainability and is actively working to reduce its carbon footprint. Tektura offers a remarkable selection of wallcoverings to suit any project, whether you're an interior designer, architect, or homeowner wishing to transform your area. For individuals looking for distinctive and stunning designs, they are the go-to brand due to their commitment to innovation, high-quality craftsmanship, and individualised service.
Finally, it can be said that Tektura has earned its position as a top brand in the wallcovering sector. They distinguish themselves from rivals with their dedication to cutting-edge designs, premium materials, and superior craftsmanship. Tektura accommodates a wide range of design choices with its diverse selection of designs and materials. Tektura is the epitome of perfection in all respects, from their bespoke design service to their emphasis on sustainability. Tektura is the brand to rely on for raising your walls to new heights, whether you're wanting to improve a residential or business environment.