Phillip Jeffries Review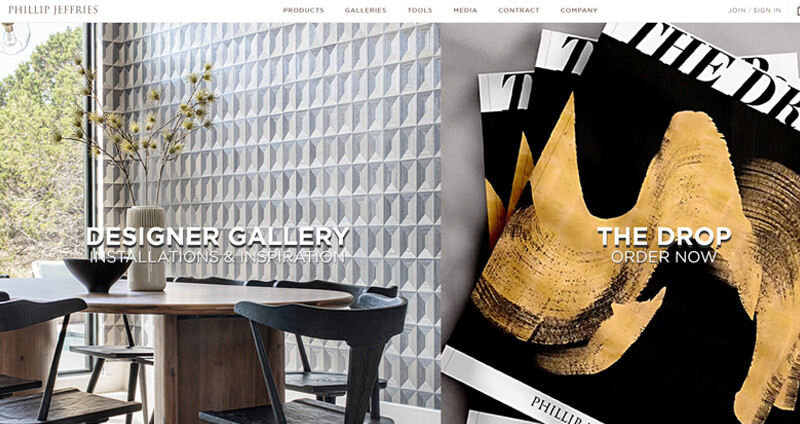 Introduction
The selection of wallcoverings is crucial when it comes to designing beautiful rooms. The well-known company Phillip Jeffries has made a name for itself as a pioneer in the field of upscale wallcoverings. Phillip Jeffries provides a large selection of wallcoverings that can turn any room into a piece of art with a dedication to great craftsmanship, cutting-edge designs, and opulent materials. In this thorough evaluation, we examine the brand's products, showing its advantages and the reasons both interior designers and consumers favour it.
Design and Innovation
Phillip Jeffries is distinguished by its uncompromising commitment to design and innovation. Each wallcovering bears witness to the brand's dedication to breaking down barriers and reinterpreting conventional ideas. Phillip Jeffries offers a wide variety of styles to suit any interior taste, whether you're looking for traditional elegance or modern flair. The line's collection features an incredible range of textures, from luxurious natural fibres like silk, linen, and grasscloth to glamorous metallic embellishments. Wallcoverings that exude refinement and improve the overall look of a place are the product of painstaking attention to detail in every aspect of their creation.
Quality and craftsmanship are priorities for Phillip Jeffries, which takes pride in its unwavering dedication to both. The company collaborates with talented craftspeople who meticulously execute each design. Every wallcovering is made with high-quality materials to ensure that it is not only aesthetically pleasing but also long-lasting and sturdy. The manufacturing procedure follows the strictest guidelines, ensuring that every product satisfies the brand's exacting quality control criteria. You can rely on Phillip Jeffries' wallcoverings to adorn your walls with timeless beauty, whether it's a hand-woven grasscloth or a wallpaper with a complex pattern.
Versatility and Customization
One of Phillip Jeffries' advantages is its adaptability to a wide range of design choices. You can choose the ideal wallcovering for your room thanks to the brand's wide variety of designs, colours, and textures. Phillip Jeffries can provide you with either a striking statement piece or a subdued textured backdrop. Additionally, the firm is aware of the value of personalization in developing truly distinctive interiors. Phillip Jeffries offers customised choices in addition to their ready-made designs, allowing you to customise your wallcoverings to fit your unique vision. This degree of personalization distinguishes the brand and makes certain that your area represents your own sense of style and personality.
Environmental Responsibility
Phillip Jeffries has taken steps to ensure that its products are in line with environmental responsibility in a time when sustainability is an increasing concern. By utilising natural and renewable materials in its wallcoverings, the company is dedicated to reducing its ecological impact. Phillip Jeffries prioritises environmental practises without compromising on quality or style, using recycled fibres and VOC-free printing techniques. Because of the company's commitment to environmentally sustainable manufacturing, ethical consumers may design stunning interiors without compromising their principles.
Customer Experience
Phillip Jeffries works hard to deliver a remarkable customer experience from beginning to end. Their website's elegant and practical design makes it easy for consumers to browse through its large catalogue. It makes it simple to locate the ideal wallcovering for your project because it features gorgeous photos, thorough product information, and useful resources. Additionally, the company provides individualised customer service to make sure your concerns are resolved quickly and effectively. Whether you're a homeowner looking for advice for a minor makeover or an interior designer working on a big project, Phillip Jeffries' committed staff is here to help you every step of the way.
Conclusion
Phillip Jeffries is a leader in the wallcovering sector, continually producing superb goods that turn interiors into magnificent settings. The company has established a solid reputation among discriminating designers and homeowners throughout the world thanks to their unwavering dedication to design, quality, versatility, and sustainability. Phillip Jeffries' wallcoverings provide a wide range of solutions to fit any interior design, from opulent textures to engaging patterns. The brand's broad range will definitely inspire and enthral you whether you're wanting to design a feature wall that makes a statement or add a touch of understated elegance to the entire space.