Omexco Review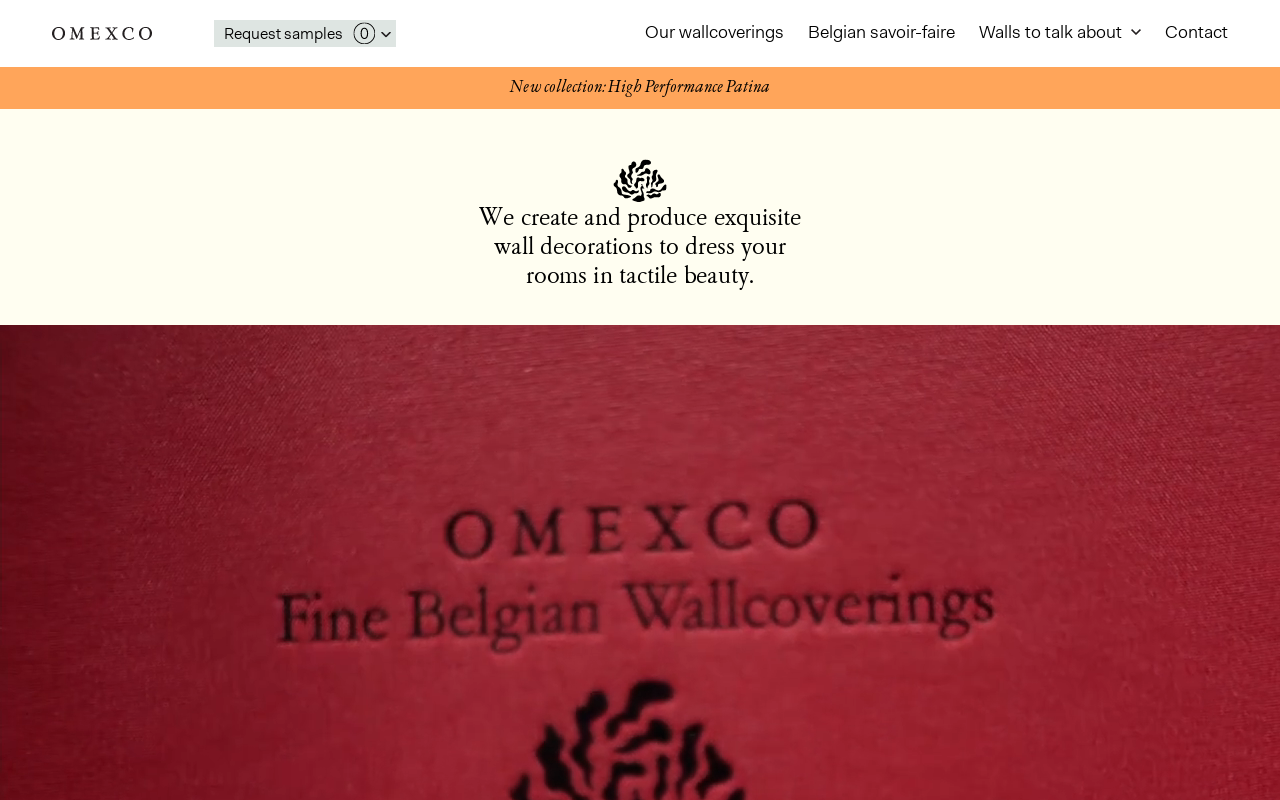 Introduction
Few things in the field of interior design have the power to alter a space as profoundly as masterfully designed wallpaper. Omexco, a well-known company in the field, has been enthralling fans of interior design with their extraordinary selection of wallpapers for many years. Omexco has established itself as a go-to location for people looking to upgrade the aesthetics of their interiors by providing a harmonious balance of style, quality, and innovation. We explore Omexco's universe in this study, looking at their stunning designs, outstanding craftsmanship, and the remarkable materials that characterise their collections.
Beautiful Designs
Omexco is well known for its unmatched selection of styles that suit a wide range of preferences and tastes. Their selections cover a wide range of designs, from traditional to modern, making sure that any design enthusiast may find something to fit their own aesthetic. Omexco's portfolio offers a wide variety that never fails to inspire, whether you're looking for subtle elegance or strong declarations.
The painstaking attention to detail in Omexco's designs is one of their most distinctive qualities. Each wallpaper is expertly designed, yielding patterns and textures that scream luxury. Omexco creates designs that effortlessly improve the ambiance of any place, whether it is with delicate floral motifs, geometric patterns, or textured surfaces.
Excellent workmanship
Every feature of Omexco's wallpapers demonstrates their dedication to artistry. To produce products of the greatest calibre, their talented artisans mix contemporary techniques with old methods. Every stage of the production process, from the first design concept to the last, is carried out with accuracy and care. Another feature that distinguishes the company is its commitment to sustainability. Omexco places a high priority on environmentally responsible production methods, using recycled and materials that have been sourced ethically whenever possible. This dedication guarantees that their wallpapers satisfy the highest requirements of endurance and durability while also promoting a greener future.
Outstanding Materials
Omexco has an incredible selection of materials that take their wallpapers to a higher level of luxury. The materials utilised in Omexco wallpapers radiate elegance and opulence, ranging from high-quality metallic threads to natural fibres like silk and linen. The business also makes use of cutting-edge methods like embossing, flocking, and printing to add depth and texture to its patterns, resulting in a feast for the eyes and the touch. Omexco also recognises the value of personalization in developing really distinctive interiors. Customers can customise their wallpapers to fit their own vision thanks to the specialised alternatives they provide, like colour customisation. With this level of personalization, any room decorated with Omexco wallpaper is guaranteed to represent the individuality and taste of the owner.
Conclusion
In the realm of wallpaper design, Omexco is a model of perfection. They have constantly produced goods that enhance the beauty of opulent interiors with their gorgeous designs, flawless craftsmanship, and superior materials. Omexco's collections offer a wealth of opportunities for anyone with a passion for design, whether they are architects, interior designers, or homeowners.