Arte Review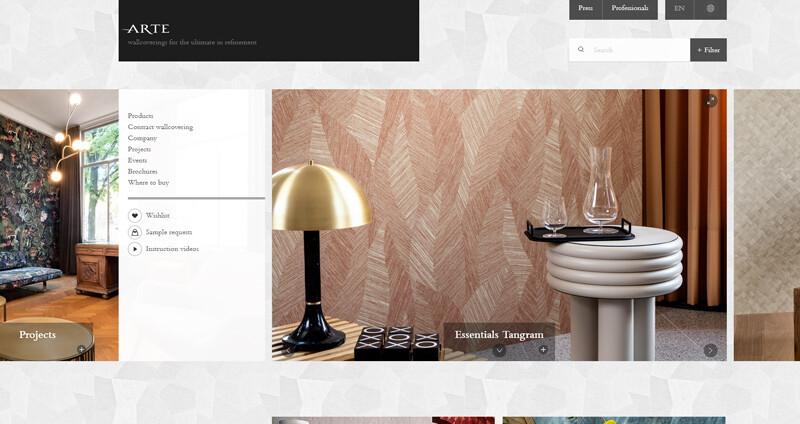 Introduction
Every little thing counts when designing a truly exquisite and opulent living area. Each component, from the choice of furniture to the choice of accessories, affects a home's overall mood and style. This is something that well-known home décor company ARTE International is aware of. ARTE International has established a name for unrivalled elegance thanks to their unwavering dedication to flawless craftsmanship, elegant designs, and premium materials.
Excellence in Design
ARTE International takes great delight in providing a wide selection of remarkable designs that cater to different aesthetic tastes. This brand provides something to suit your taste, whether you favour classic richness, minimalist modernism, or something in the middle. ARTE International's collection is a tribute to their unwavering dedication to design quality, ranging from exquisite wallcoverings and fabrics to intriguing furniture pieces and decorative accessories. Products from ARTE International exhibit a genuinely extraordinary level of attention to detail. Each piece is painstakingly made, fusing old skills with modern creativity. To produce distinctive collections that push the limits of creativity, the brand works with well-known designers and artists. Every product ARTE International offers demonstrates their commitment to excellent design, making them a top option for anyone looking for beauty and sophistication in their living environments.
Luxury Materials
ARTE International is aware that using top-notch materials is what defines true luxury. Every product they produce demonstrates their dedication to finding the best materials. ARTE International's materials, which range from luxurious fabrics to opulent wallcoverings, are hand-selected for their aesthetic value, robustness, and sensual appeal. The excellent wallcoverings offered by ARTE International are one of the company's distinguishing resources. Each product, whether it be luxurious, textured fabrics, elaborate wallpaper, or cutting-edge 3D wall panels, is manufactured with extreme care. These materials not only improve the visual appeal of any area, but they also provide the decor a tactile quality that gives it depth and personality.
Versatility and Customization
ARTE International is aware of the individuality of each home and the importance of customization in designing an environment that reflects your particular taste. In light of this, the brand provides a variety of customisable alternatives. Customers are able to develop personalised designs with ARTE International, from choosing the ideal colour scheme to customising the proportions of furniture components. Additionally, ARTE International's products are made to blend in with a variety of interior design trends. No matter what style you prefer—a modern urban loft, a traditional country house, or a sleek minimalist apartment—their adaptable options can easily fit into various situations. No matter how your personal style changes, ARTE International's works can be appreciated for years to come thanks to their versatility.
Outstanding Service
ARTE International's dedication to quality goes beyond their products. At each stage of the purchasing process, the brand places a high priority on client pleasure and offers outstanding service. The goal of ARTE International is to provide consumers with a seamless and pleasurable experience, starting with knowledgeable and helpful employees and ending with thorough after-sales service. Customers may easily browse the brand's large assortment thanks to the website's smart and user-friendly layout, www.arte-international.com. In order to help clients make educated selections, ARTE International also offers comprehensive product information, including dimensions, materials, and maintenance guidelines. The company makes sure that their products are available to discerning clients globally thanks to a global distribution network.
Conclusion
ARTE International is a company that embodies style, quality, and unmatched design. They have become a market leader thanks to their wide selection of exquisite home design items, high-end materials, and dedication to personalization. ARTE International offers a vast selection that appeals to the most discriminating tastes, whether you're looking to make a statement wall, decorate your living space with elegant furniture, or add a touch of refinement with decorative accessories. Join ARTE International on a journey of unmatched elegance and turn your home into a sanctuary of enduring beauty.