Rugiano Review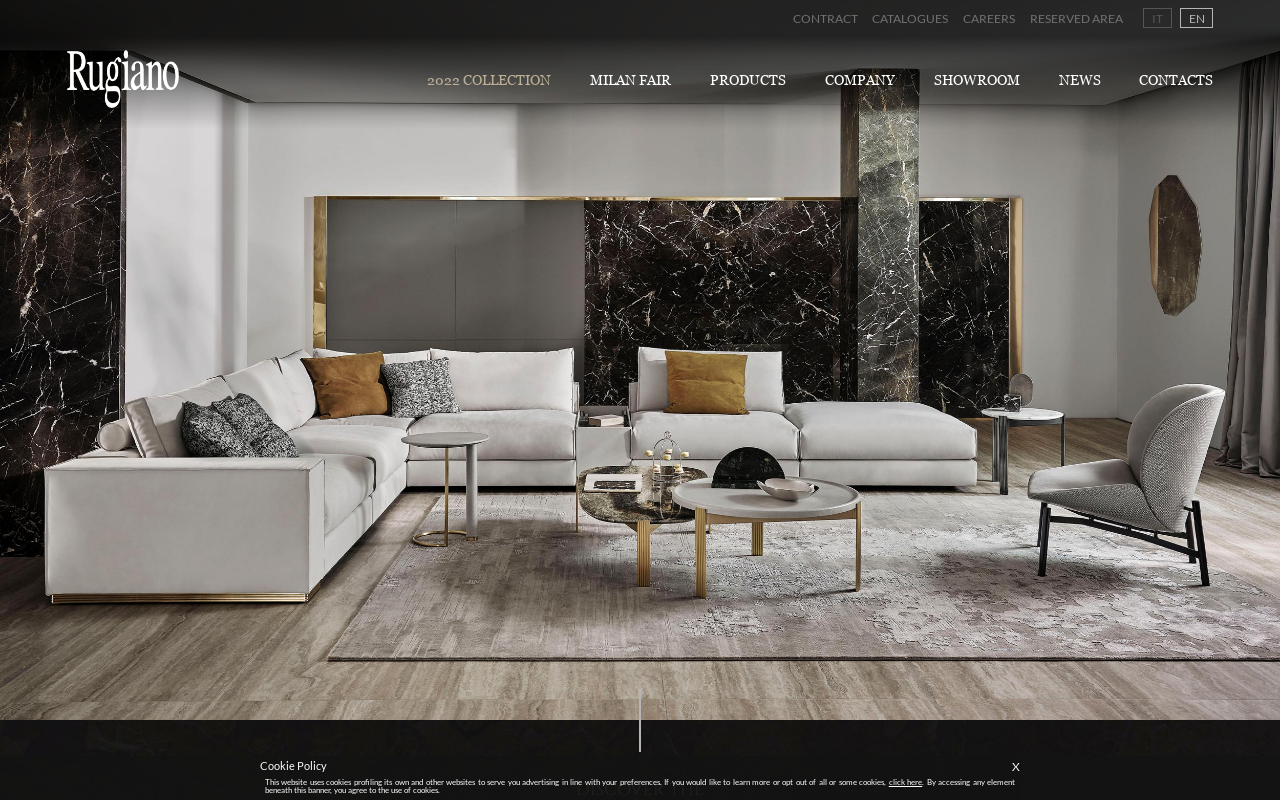 Introduction
Rugiano is a well-known Italian furniture company that has made a name for itself as a mark of elegance, skill, and luxury. Rugiano has mastered the art of producing fine indoor furniture that combines traditional design elements with modern aesthetics. Their rich history spans several decades. Rugiano has a wide selection of painstakingly crafted items that ooze sophistication and refinement, ranging from sofas and armchairs to tables, lighting, and accessories.
Craftsmanship and Materials
Rugiano's unwavering dedication to great craftsmansh ip is one of the distinguishing features that sets it apart. Each piece of furniture is painstakingly handmade by experienced craftspeople who have a thorough understanding of ancient methods blended with modern design sensibility. In order to ensure the lifespan and durability of their works, the firm takes care in using only the best materials, which are purchased from reliable suppliers. Rugiano spares no expense in providing furniture of the highest calibre, whether it's the soft upholstery, the slickness of the wood finishes, or the precise workmanship on their metal accents. Every part of the brand's designs demonstrates its meticulous attention to detail, producing furniture that not only looks stunning but also feels opulent to the touch.
Rugiano creates timeless pieces by striking a mix between traditional and modern design that transcends fads and will be in style for years to come. The company's furniture line exhibits a sophisticated aesthetic with simple shapes, supple curves, and understated elegance. The couches and armchairs by Rugiano are the epitome of comfort and design. With their spacious proportions and sense of refinement, the sitting arrangements offer a warm embrace. Rugiano offers a wide range of fabric and leather alternatives to suit various tastes and interior styles, from plush velvet to tufted leather upholstery. Rugiano tables and lighting fixtures have designs that deftly combine aesthetics and practicality. Each piece makes a statement and enhances the mood of any area, whether it's a chic dining table with a marble top or a stunning chandelier with delicate crystal embellishments.
Versatility and Customization
Rugiano offers consumers the chance to modify their furniture in accordance with their personal tastes because they understand that every room is different. Rugiano makes sure that every piece is custom-made to the client's vision, from picking the optimal upholstery fabric to selecting the best finish for wooden pieces. Customers may find the ideal fit for their living spaces thanks to Rugiano's wide selection of furniture sizes and combinations. Rugiano offers alternatives to meet various floor plans and design specifications, whether you have a roomy penthouse or a cosy flat.
Sustainability Commitment
Rugiano shows its commitment to ethical behaviour in a time where sustainability is a critical factor. By carefully sourcing resources, using eco-friendly production techniques, and encouraging ethical practises throughout its supply chain, the business actively works to reduce its environmental effect. Customers may appreciate the beautiful beauty of Italian craftsmanship while also supporting a company that is dedicated to a greener future by buying Rugiano. In summary, Rugiano is a perfect example of Italian craftsmanship and classic style. Their stunning collection of indoor furniture blends superb craftsmanship, careful attention to detail, and a sophisticated design approach. Rugiano makes sure that their furniture not only gives a touch of elegance to your living space but also reflects your individual style and beliefs thanks to customizable choices and a dedication to sustainability. Rugiano has a wide selection that may accommodate different tastes and interior designs, whether you are outfitting a modern penthouse or a traditional villa. Rugiano furniture represents an investment in the best Italian craftsmanship and will add a classic beauty to your house that you will love for many years to come.