Angelo Cappellini Review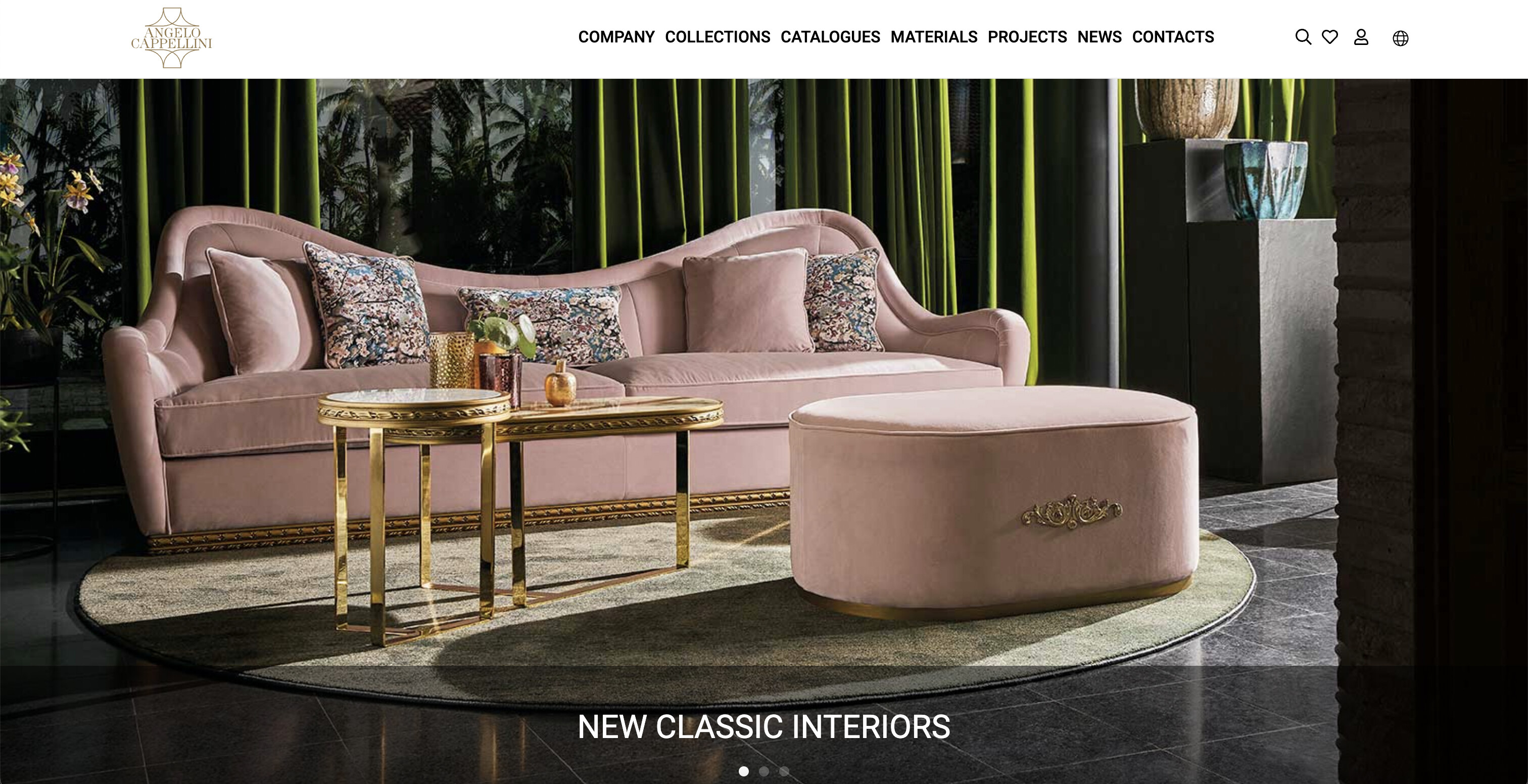 Introduction
Since its founding, the well-known company Angelo Cappellini has made a name for itself as a supplier of fine luxury furniture. In the world of furniture design, Angelo Cappellini has come to be associated with unrivalled elegance and opulence thanks to his strong devotion to craftsmanship and steadfast attention to detail. This analysis will look into the history, design ethos, exceptional collections, and unmatched experience the company provides to affluent customers. Angelo Cappellini was established in the 1950s in Brianza, Italy, a city known for its long history of fine furniture production. The brand immediately became well-known for its dedication to conventional methods and utilisation of premium components. Angelo Cappellini has developed throughout the years while remaining true to its origins, fusing classic designs with cutting-edge ideas, and consistently pushing the limits of opulent furniture.
Design Principles
Angelo Cappellini's design principles centre on producing furniture that is timeless in both appearance and functionality. Each piece is painstakingly made, with an emphasis on balance, proportion, and detail. The furniture produced by the brand's designers not only has outstanding aesthetic appeal but also offers exceptional comfort and usability since they have a profound understanding of how form and function interact.
Collections
Angelo Cappellini offers a wide variety of collections, each of which is distinguished by its own individual style and personality. Here are a few of their noteworthy collections:
Classic Elegance
By blending elaborate carvings, minute details, and plush fabrics, this collection pays homage to classic elegance. The designs evoke the splendour of classical European style with their air of grandeur and majesty.
Contemporary Chic
The Contemporary Chic collection offers the ideal fusion of svelte lines, minimalist forms, and opulent finishes for individuals seeking a more contemporary appearance. The furniture is both aesthetically appealing and useful because to the designs' harmonious balancing of form and function.
Luxe Living
With furniture that embodies comfort and refinement, the Luxe Living line reflects the spirit of upscale living. This collection adds a subtle touch of luxury to any area, from velvety sofas and armchairs to sophisticated dining sets.
Materials and Workmanship
Angelo Cappellini is famous for its unrelenting dedication to quality work and close attention to detail. Each piece of furniture is painstakingly created by knowledgeable craftspeople who have mastered and passed down their trade through centuries. The company uses both ancient methods and contemporary advancements to make sure that every product is of the greatest calibre. Furniture made by Angelo Cappellini is constructed using only the finest materials. Every component, from luxurious, soft leathers to quality solid timbers, is meticulously chosen to improve the items' overall appearance and sturdiness. Because of his dedication to using high-quality materials, every piece of art he produces is a genuine work of art.
Experiential Showrooms
Entering an Angelo Cappellini showroom is an unparalleled sensory adventure. Customers can completely appreciate the beauty and craftsmanship of the furniture thanks to the brand's showrooms' exquisite design, which creates an immersive setting. The attentive staff offers individualised service, escorting customers through the collections and providing knowledgeable counsel on design decisions and modification possibilities. Angelo Cappellini is a living example of the classic beauty of high-end furniture design. The company remains at the top of its field thanks to its long history of workmanship, unwavering attention to quality, and commitment to making furniture that transcends fads. Whether you're looking for traditional elegance or modern sophistication, Angelo Cappellini has a variety of collections that can improve any living area. Angelo Cappellini keeps raising the bar for high-end furniture by fusing flawless craftsmanship, top-notch materials, and a passion for design.