Porada Review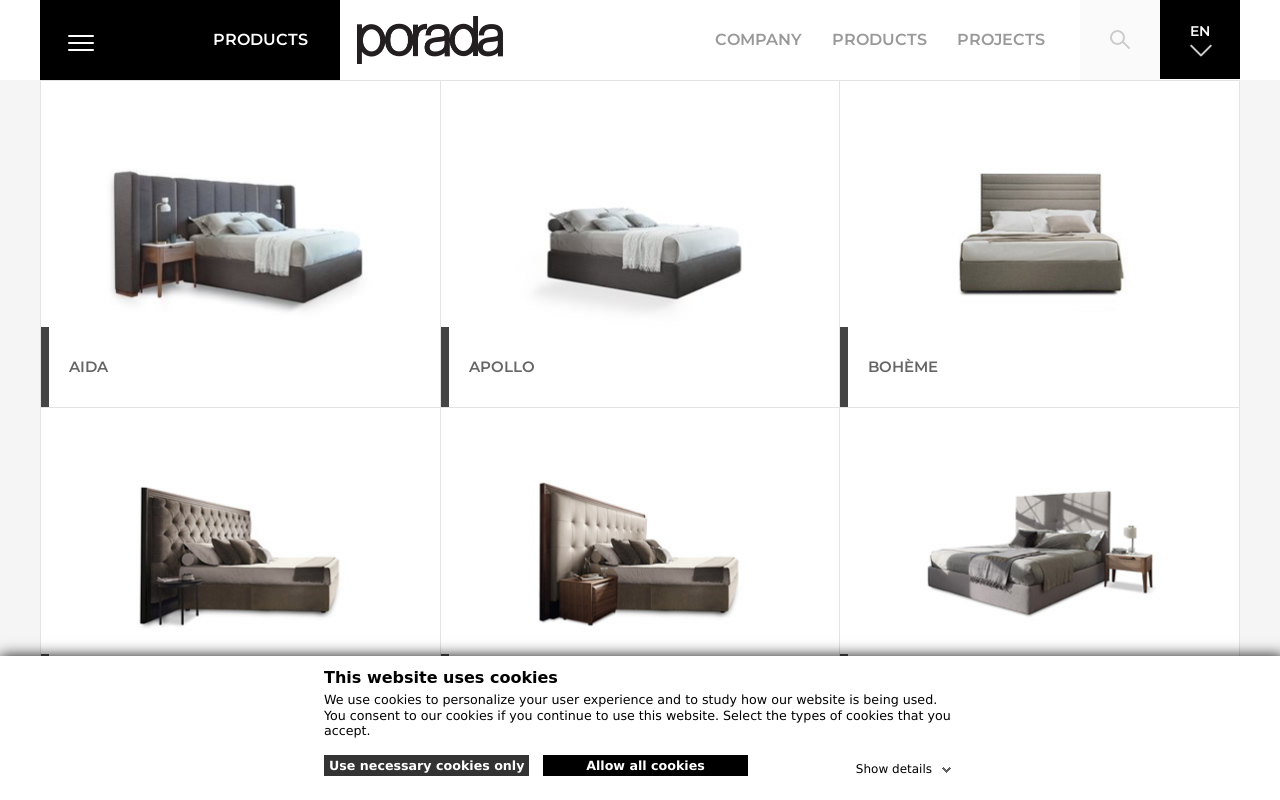 Introduction
Porada is a name that stands out when it comes to luxury furniture for its flawless craftsmanship and chic style. Porada has a long history that dates back to 1948, and their range of beds is no exception to their reputation for fine Italian furniture. The world of Porada beds will be explored in this article, along with the craftsmanship, aesthetics, and distinctive elements that make them stand out. Porada takes great pride in its traditional craftsmanship, which combines time-tested methods with cutting-edge innovation. Carefully created by expert artisans who pay close attention to detail, each bed is made to exacting standards. Porada's dedication to quality is evident in every facet of their beds, from the use of premium materials to the precise craftsmanship. Each piece is given warmth and character by the use of solid wood, like walnut and ash, which also ensures its endurance and sturdiness.
Porada beds are recognised for their sophisticated and classic design aesthetics. The brand expertly blends traditional and modern aspects to produce furnishings that go with a variety of design styles. Porada offers a wide selection of bed designs to suit various tastes, whether you want streamlined, minimalistic lines or exquisite decoration. The gorgeous headboards, delicate curves, and elegant finishes all contribute to a feeling of elegance and refinement and show how much attention to detail has gone into them.
Unique Features
Porada beds not only look good, but they also have a number of special features that improve comfort and functionality. For the ideal reading or relaxing position, many models come with movable headboards. Some mattresses feature carefully concealed storage options that give you more room to keep your bedroom neat and well-organized. To ensure that each bed may be customised to your own preferences, the firm also provides a variety of customisable alternatives, such as fabric and leather upholstery choices.
Highlights of the series
The Porada bed series features a range of designs that suit various tastes. The "Alcide" bed oozes modern elegance with its dramatic upholstered headboard and delicate hardwood frame. The "Dafne" bed has clear lines and a straightforward yet elegant design for individuals who like a more minimalist style. The "Orfeo" bed is a prominent point in any bedroom because to its sumptuous fabric and distinctively curved oak headboard. You can find the ideal bed to match your particular taste among the collection's beds because each one has its own special charm. Porada beds are the height of luxury, combining fine craftsmanship, sophisticated style, and clever utility. The brand is dedicated to employing high-quality materials and time-honored methods to create beds that are not only aesthetically pleasing but also long-lasting. There are many possibilities in Porada's collection to suit your tastes, whether you're looking for a timeless and classic design or a modern statement piece. With Porada's outstanding beds, you can turn your bedroom into a haven of luxury and style that will last a lifetime.