Hastens Review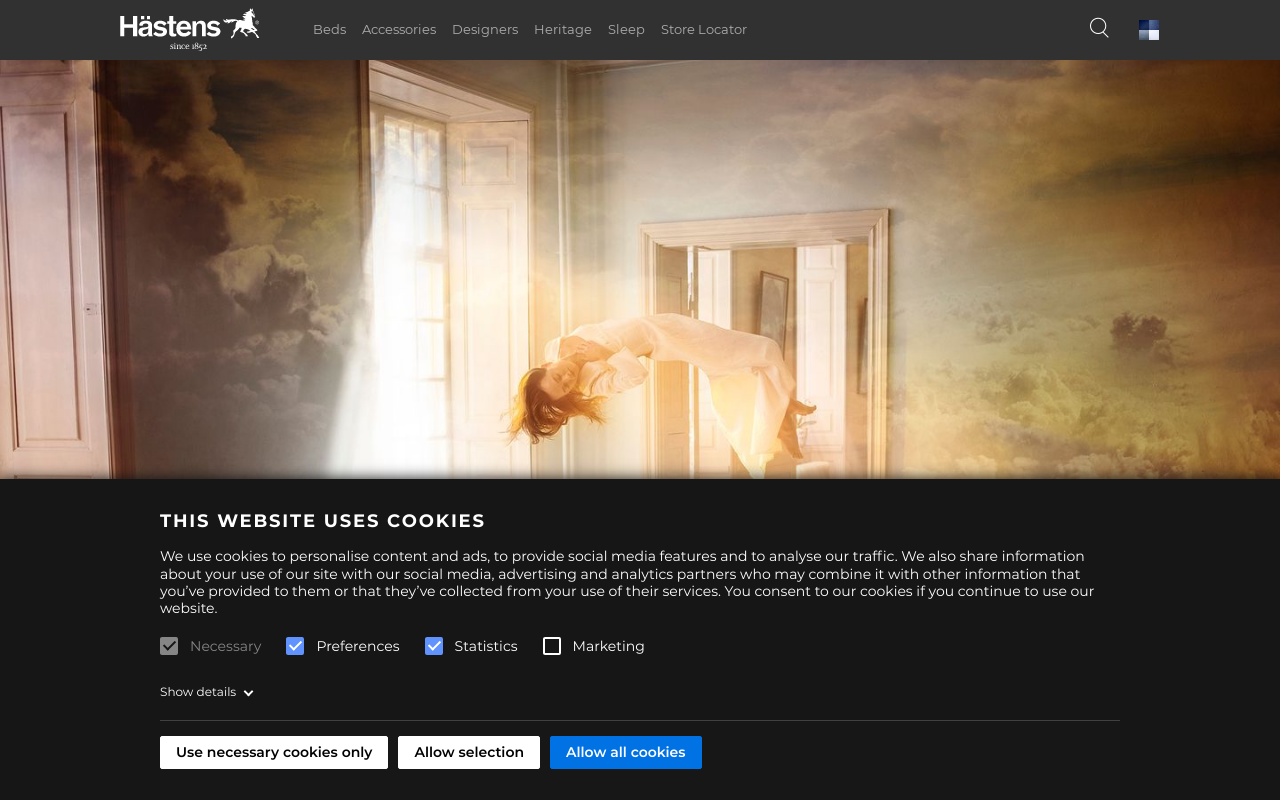 Introduction
Getting a good night's sleep requires investing in a high-quality mattress, as stated in the introduction. Since 1852, the Swedish company Hästens has produced hand-made mattresses. With a long history spanning more than a century, Hästens has grown to be known for its superb craftsmanship, unmatched comfort, and dedication to using natural materials. In this article, we investigate Hästens' universe and what makes them unique from other mattress producers.
Tradition and craftsmanship
Hästens takes great pleasure in its rigorous attention to detail and craftsmanship. Each Hästens mattress is made by hand by extremely talented craftspeople who have perfected their trade over many generations. Every mattress produced by the company is a work of art in terms of both design and usability thanks to its dedication to using traditional methods. The construction of a Hästens mattress is meticulous, down to the stitching and button tufting.
Materials & Sustainability
Using natural and sustainable materials in its mattresses is a priority for Hästens. To develop a sleeping surface that is both comfy and environmentally beneficial, the brand meticulously acquires materials including organic cotton, flax, horsehair, and Swedish wood. Hästens exhibits a strong commitment to the welfare of its clients and the environment by placing a high priority on sustainability.
The Distinctive Spring System
One of Hästens' distinguishing qualities is its distinctive spring system. The Hästens Spring technology, a proprietary spring technology used by the company, offers remarkable support and adaptability to each person's physique. These springs operate separately to provide less motion transmission and individualised comfort. The springs' long-lasting durability and toughness are ensured by the use of premium steel in their construction.
Luxurious Comfort
The mattresses made by Hästens are known for their supreme comfort. To create a soft yet supportive sleeping surface, the company layers natural materials. Horsehair and wool are two examples of materials that help control temperature, wick away moisture, and create a comfortable, cool, and dry sleeping environment. Your commitment to comfort at Hästens guarantees that you'll awaken feeling renewed and rejuvenated.
Customised Sleep Solutions
Hästens provides a variety of mattresses to meet a variety of needs because they understand that every person has distinct sleeping preferences. Hästens offers varying levels of support, from firm to soft, to fit varied sleeping postures and individual tastes. They have experienced sleep advisors who can help you navigate the selection process and guarantee you get the ideal mattress for your unique needs.
Uncompromising Quality
To guarantee that each mattress satisfies the highest requirements, Hästens conducts strict quality control procedures. To ensure that every mattress lives up to Hästens' reputation for quality, each one undergoes a thorough inspection. Hästens stands by the quality of their products and backs them up with a significant 25-year warranty on mattresses, giving clients piece of mind and demonstrating the robustness of their offerings. In addition to offering outstanding mattresses, Hästens also provides a variety of bedding and sleep accessories to enhance your night's rest. Hästens offers the full sleep system you need to designate your house as the perfect sleep sanctuary, including pillows, duvets, bed linens, and bed frames. To guarantee a consistently opulent experience, every accessory is created with the same level of workmanship and attention to detail as their mattresses.
Conclusion
Hästens has earned a reputation as a leader in the luxury bedding sector. They are unmatched in their dedication to fine craftsmanship, environmentally friendly materials, plush luxury, and individualised sleep solutions. You can revel in the height of luxury and get the pleasures of a genuinely excellent sleeping environment with a Hästens mattress. Hästens should be at the top of your list if you're looking for a mattress that epitomises style, comfort, and classic craftsmanship.