Fendi Review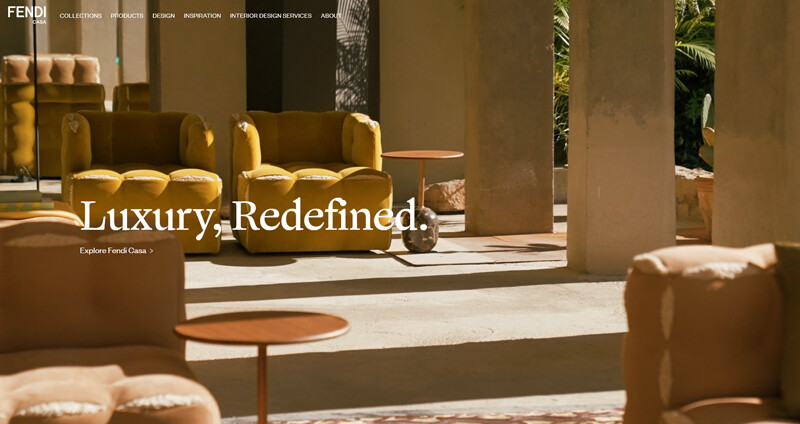 Introduction
Finding a brand that successfully combines style, quality, and innovation in the world of home décor can be difficult. Fendicasa, however, has become a market leader by capturing the eye of design aficionados with its flawless craftsmanship and extraordinary attention to detail. In order to assist you in making a well-informed choice regarding the transformation of your living space, this study will go into the world of Fendicasa, analysing their website, products, and overall brand experience.
User Experience and Website Design
The Fendicasa website (https://www.fendicasa.com/en/) welcomes you with a slick and opulent interface that quickly sets the tone for the brand. The website's basic design puts an emphasis on the products. It is simple to browse the numerous categories and product offerings thanks to the navigation's ease of use.
Product Selection and Excellence
A wide variety of tastes and preferences are catered to by the extensive selection of home décor goods offered by Fendicasa. Their range features a seamless fusion of traditional and modern designs in everything from furniture and lighting to fabrics and accessories. The business is dedicated to giving customers high-quality pieces that withstand the test of time, and this devotion is reflected in the elegance that each piece radiates. Fendicasa is meticulous when it comes to quality. They work with talented artisans and the best materials to produce goods that are the epitome of craftsmanship. Fendicasa exhibits an uncompromising dedication to excellence, whether it be in the fine stitching of their opulent linens or the exquisite polish of their furniture.
Furniture
The furniture collection from Fendicasa features a wide variety of designs, from timeless classics to cutting-edge works of art. Their furniture is tastefully chosen to enhance any living area, from plush sofas and armchairs to exquisite dining tables and sideboards. Everything from the material selection to the elaborate design features demonstrates the attention to detail. Fendicasa offers furniture that easily mixes comfort and style, whether you prefer the grandeur of ancient designs or the sleekness of contemporary aesthetics.
Lighting
The lighting selection at Fendicasa is evidence of their dedication to elegantly and opulently illuminating areas. Their lighting fixtures, which range from elegant chandeliers and pendant lights to subtle table lamps and sconces, are made to provide ambience and improve a room's general environment. These fixtures, which are made with exotic materials like crystal, glass, and metal, serve as eye-catching focal points and offer practical illumination.
Textiles
The textiles from Fendicasa come in a variety of styles, including lavish rugs, exquisite beds, and tasteful drapery. Customers can choose the ideal accent for their current décor from a number of textures, hues, and patterns in their assortment. Fendicasa's textiles are created to engage your senses and improve your space, whether you want a soft rug to provide warmth to your living room or silky bedding to create a peaceful resting environment.
Accessories
Fendicasa offers a gorgeous selection of accessories to complete the look of luxury. Their decorative accessories, which range from magnificent wall art and mirrors to decorative vases and sculptures, are the ideal finishing touches for any space. These painstakingly made items deftly combine artistry and utility, raising the overall aesthetic appeal of your home.
Customer service and placing orders
The method of placing an order on the Fendicasa website is simple. To help buyers make educated judgements, the website offers thorough product descriptions, measurements, and high-resolution photos. The customer service crew is moreover easily available to help with any inquiries and offers swift and beneficial solutions.
Packaging and Shipping
Fendicasa is aware of the significance of effective and safe shipment. To ensure that their products arrive in perfect condition, they take great care when packaging them. The checkout process includes shipping alternatives, allowing customers to select the one that is most practical for them.
Conclusion
A model company that has made a name for itself as a pioneer in the home décor sector is Fendicasa. Customers have the chance to turn their homes into havens of style and refinement thanks to Fendicasa's wide selection of high-quality products, flawless craftsmanship, and everlasting dedication to elegance. Fendicasa is the go-to place for discerning people who want nothing but the best for their homes, whether they are looking for opulent furniture, alluring lighting fixtures, decadent textiles, or exquisite accessories.