SA Baxter Review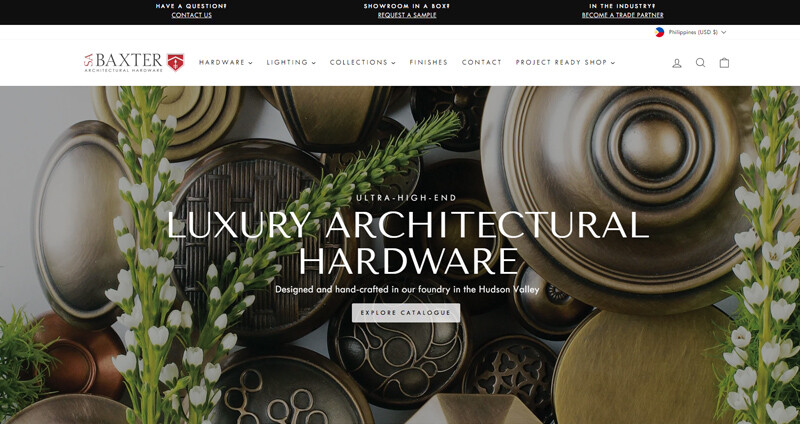 Introduction
The importance of detail-oriented work cannot be overstated in interior design. Every component, no matter how minor, can have a big impact on the aesthetic as a whole. In this area, S.A. Baxter excels. This company, known for its handcrafted hardware, is committed to creating unique pieces that take rooms to new levels of luxury. We will go into the world of S.A. Baxter in this review, looking at their products, their craftsmanship, and the attention to detail that makes them unique.
Exquisite Collections
S.A. Baxter provides a wide selection of hardware collections, each of which is distinguished by its own design and superb craftsmanship. Their products meet every demand for hardware, from cabinet pulls and accessories to door handles and knobs. There is a variety that will fit your vision, whether your taste in home design is towards traditional elegance or modern minimalism. The Classic line, which honours traditional design principles, is one noteworthy offering. These items radiate sophistication and elegance thanks to their flowing contours, deft workmanship, and elegant finish. The Contemporary collection offers streamlined lines, minimalist forms, and cutting-edge materials for individuals looking for a more modern touch. These features easily complement modern-style rooms. Specialty hardware from S.A. Baxter's range, like window and shower fittings, enables a consistent design scheme across your room.
Great Craftsmanship
S.A. Baxter's persistent dedication to great craftsmanship is what really sets them apart. Each piece is painstakingly created by talented artists who are masters of their trade. The company combines traditional methods with cutting-edge technology to create hardware that not only looks stunning but also stands the test of time. Everything, from the selection of materials to the finishing touches, is meticulously thought out. Various finishes are available from S.A. Baxter, such as polished brass, satin nickel, oil-rubbed bronze, and more. Each finish is applied with skill, guaranteeing a perfect, long-lasting surface. S.A. Baxter promises that because of their commitment to quality, their gear will continue to be useful and beautiful for many years to come.
Perfect Attention to Detail
S.A. Baxter is known for their perfect attention to detail. Their gear elevates the room as a whole and is more than just a practical element. Each design is carefully made with fine details that highlight the brand's dedication to excellence. Every bit of the hardware, from the tiny etchings on the surface to the precisely machined components, oozes luxury and sophistication. Additionally, S.A. Baxter provides customization possibilities so you can adapt their hardware to your unique requirements. The firm goes above and above to make sure that their pieces properly suit your home design idea, whether it is by altering the size, picking a distinctive finish, or adding personalised engravings.
Website Usage
Visitors have a seamless and visually pleasing experience when using the S.A. Baxter website. The brand's dedication to fine craftsmanship and attention to detail is reflected in the exquisite design. The website's navigation is simple, and its well-organized categories and thorough search feature make it simple to explore their collections. You may choose your gear with confidence because to the thorough descriptions, high-resolution pictures, and specifications provided on each product page. Inspiring project galleries that show how S.A. Baxter hardware can change the look of many home types are also available on the website. The website also offers tools like installation manuals and maintenance instructions to give users all the knowledge they need to successfully integrate technology.
S.A. Baxter is a company that personifies the marriage of form and function. Their meticulous attention to detail, superb craftsmanship, and steadfast devotion to quality are demonstrated through their handcrafted hardware collections. S.A. Baxter offers a wide range of options to enhance your area, whether you're an interior designer or a luxury-loving homeowner. S.A. Baxter is unquestionably a leader in the field of beautiful hardware with to their wide selection of collections, customization choices, and an easy-to-use website.