Haute Deco Review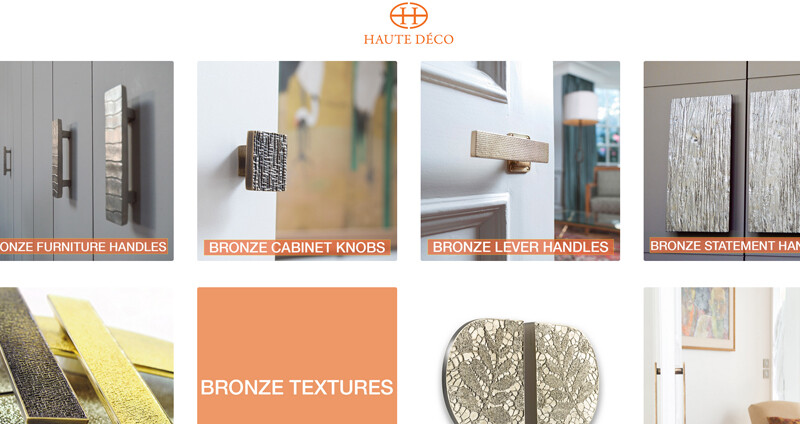 Introduction
Finding the ideal accessories to improve your living spaces can be difficult when it comes to interior design, when every little detail counts. But Haute Deco, a renowned company that is linked with class and refinement, offers a wonderful selection of expensive and artistic accessories that instantly upgrade any interior design idea. From alluring cabinet hardware and door handles to gorgeous lighting fixtures and decorative items, Haute Deco's collection promises to give your home a touch of grandeur and refinement. We will examine the craftsmanship, quality, and design brilliance of the company in this study, revealing why Haute Deco is a favourite of both sophisticated interior designers and homeowners.
Artistry and craftsmanship
Haute Deco is known for its steadfast dedication to artistry and workmanship, which is one of its defining characteristics. Each item in their collection is painstakingly made by expert craftspeople with an acute awareness of conventional methods and an eye for detail. The company takes pride in employing the best materials, such as solid brass, bronze, and stainless steel, to make sure that its accessories are strong and last a long time. Whatever the design—sleek and contemporary or elaborate and ornate—Haute Deco's artistry is evident, turning its accessories into genuine works of art.
Excellence in Design and Variety
A wide variety of accessories are available from Haute Deco, each showing a distinct design approach to suit a variety of tastes in interior decoration. Customers may easily locate the ideal pieces that fit their individual tastes and current decor in their collection, which seamlessly captures a wide spectrum of styles, from modern minimalism to traditional luxury. Haute Deco provides a wide range of alternatives that are guaranteed to dazzle, whether you're searching for door handles that stand out, cabinet hardware that adds a bit of glitz, or lighting fixtures that create a compelling atmosphere. The rigorous attention to detail and cutting-edge design components incorporated into each accessory demonstrate the brand's design brilliance. The eye-catching and useful designs of Haute Deco's accessories make them the centre of attention in any room, from intricate patterns and textures to alluring finishes and colour schemes. Haute Deco provides the ideal piece to take your home design to new heights, whether your design aesthetic leans towards modern, retro, or eclectic.
Quality and Robustness
Durability is a key factor to think about when purchasing upscale home accessories. Since they are aware of this, Haute Deco has placed a high priority on producing products of great quality in every way. To guarantee that every accessory satisfies the high standards of the brand, it goes through a thorough quality control process. Haute Deco places a strong emphasis on craftsmanship throughout the whole design process and uses premium materials to ensure the durability of their accessories. Because of this dedication to quality, Haute Deco's items not only improve the visual appeal of your rooms but also stand the test of time.
Customer service and experience
Haute Deco cherishes its clients and works hard to give them a remarkable shopping experience from beginning to end. Customers may easily browse their large variety thanks to their website's attractive design and ease of use. To help customers see how its items may change a place, the brand provides thorough product descriptions, high-resolution pictures, and even inspiration galleries. The customer support staff of Haute Deco is also very informed, quick to respond, and prepared to address any questions or issues. Haute Deco makes sure that their customers receive the best level of service possible, from product selection to help following a transaction.
Conclusion
In the field of interior design, Haute Deco is a symbol of elegance and creative brilliance. Haute Deco elevates interior spaces to unrivalled levels of refinement with their magnificent assortment of accessories, flawless craftsmanship, creative designs, and uncompromising devotion to quality. Haute Deco has a wide variety of solutions that may be tailored to suit any style or preference, whether you're looking to improve a private property or elevate a business location. By selecting Haute Deco, you're demonstrating your refined taste and appreciation for life's better pleasures in addition to making an investment in great accessories.