Buster & Punch Review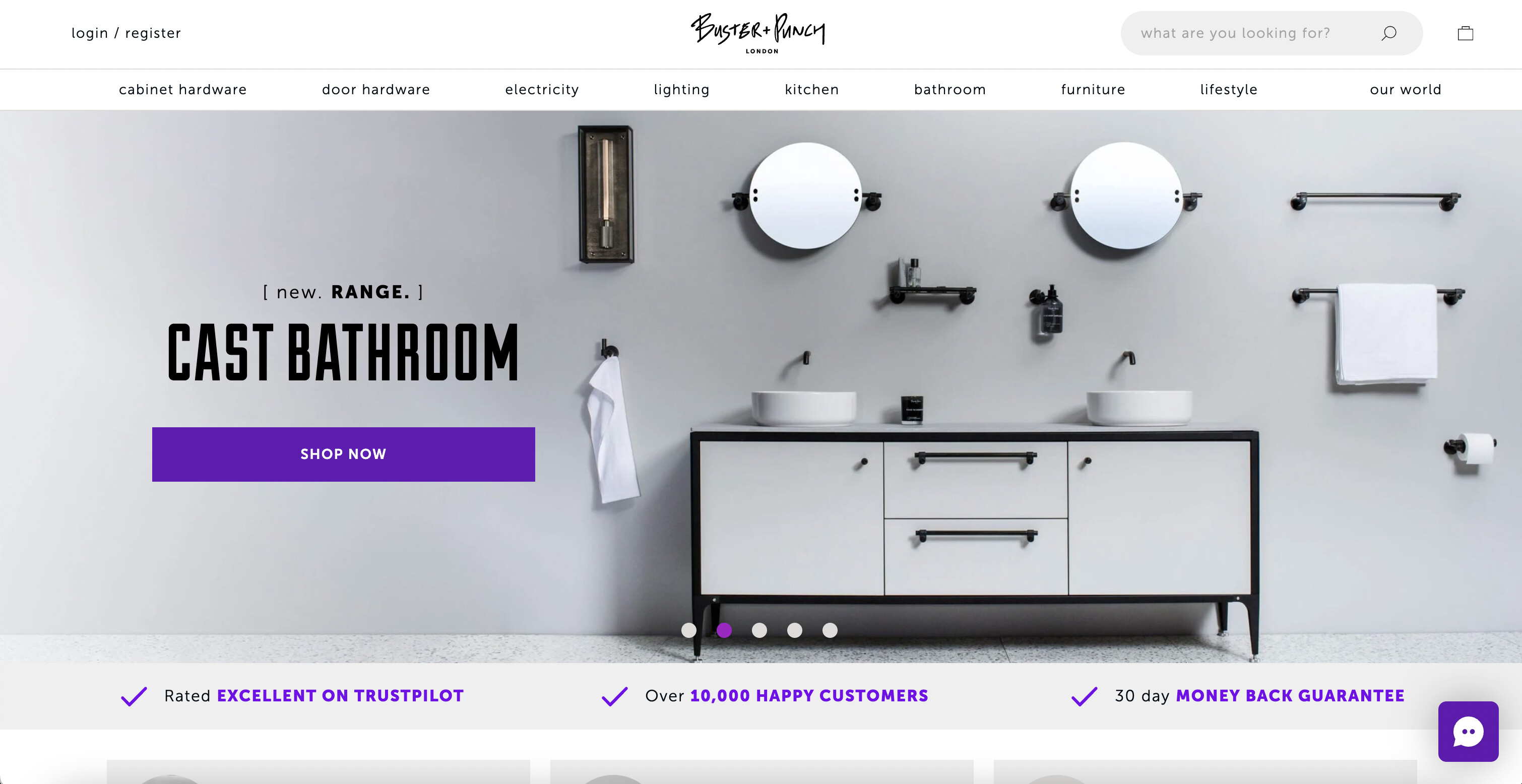 Introduction
The prestigious company Buster + Punch has established a reputation for itself in the interior design industry. The company has attracted the interest of design lovers looking for original and exquisitely produced items because to its reputation for producing great furniture, lighting fixtures, and home accessories. This study will delve into the world of Buster + Punch, looking at their level of skill, design ethos, and selection of products.
Workmanship & Design Philosophy
A genuine commitment to workmanship and a love for quality lie at the core of Buster + Punch. Their products exhibit the ideal blending of conventional methods and cutting-edge design, creating one-of-a-kind items that capture the imagination as well as the eye. The company takes great satisfaction in using premium materials that are meticulously chosen to ensure endurance and durability, such as solid metals, fine leather, and sustainable woods. Furniture line: Buster & Punch's furniture line demonstrates their ability to design timeless, attractive, and practical pieces. Their furniture is sumptuous and elegant, from spectacular dining tables to plush sofas and chairs. The stitching on the upholstery and the hand-finished metalwork are just two examples of the great attention to detail that goes into each piece of furniture. The end result is a collection that oozes class and begs for attention.
Lighting Fixtures
The brand's lighting fixtures are among its highlight products. Pushing the limits of lighting design, Buster + Punch infuses each item with creativity and ingenuity. Their range, which includes pendant lights, table lamps, and wall sconces, fuses industrial design with tasteful elegance. The intricate patterns, high-quality materials, and careful consideration of lighting effects all demonstrate the attention to detail. Buster + Punch's lighting fixtures will make a lasting impression whether you're trying to establish a focal point or a warm atmosphere in a space.
Home Accessories
Buster & Punch offers a variety of stunning home accessories that complement their furniture and lighting and complete any room. These minor but significant features, such as cabinet hardware, door handles, and drawer pulls, demonstrate the brand's commitment to excellent design. Every accessory displays the company's distinctive industrial-inspired design, which is characterised by clean lines, tough materials, and a fine finish. Your living area can be made more stylish overall and more harmonious by including Buster & Punch's home accessories. Buster + Punch offers customisation and unique services for their selective clients because they value personalisation and recognise its value. You can customise the brand's products to meet your individual demands by selecting a different finish, choosing unusual materials, or even ordering completely custom pieces. This degree of adaptability makes sure that each piece reflects your unique style and vision while blending in perfectly with your surroundings.
Conclusion
Buster + Punch stands out as a beacon of craftsmanship and personality in a world dominated by mass-produced furniture and generic styles. Their drive to using high-quality materials, paying close attention to detail, and pursuing cutting-edge design produce absolutely extraordinary goods that improve whatever area they occupy. Buster & Punch is a company that lives up to its promise of remarkable design, whether you're searching for a striking piece of furniture, breathtaking lighting fixtures, or painstakingly created home accessories. Experience the sophistication and charm of Buster + Punch, and turn your home into a refuge of style and class.