US Bowling Review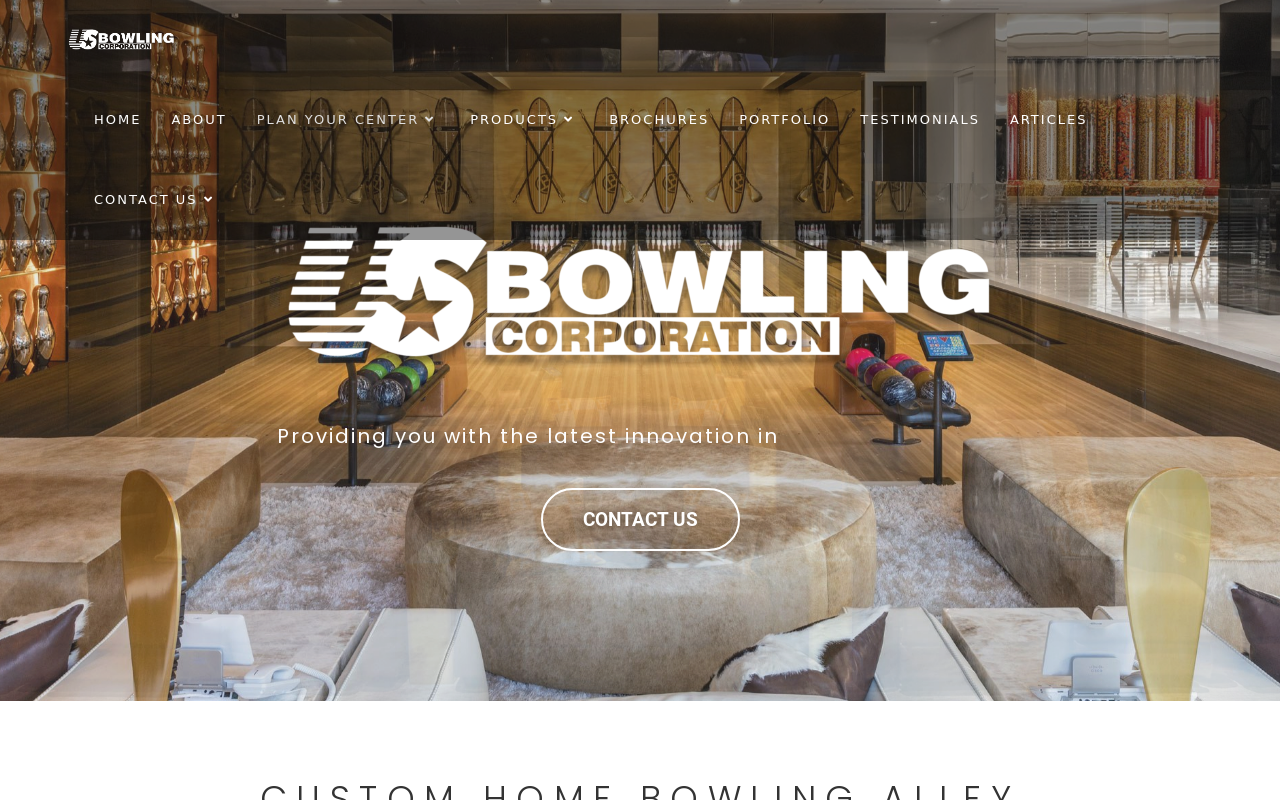 Introduction
Finding original and engaging ways to provide entertainment in our homes has grown more crucial in today's fast-paced world. If you enjoy bowling and have fantasised about having a personal bowling alley in your home, US Bowling is the company that can make your dream come true. US Bowling, a leading supplier of residential bowling solutions, provides premium bowling lanes, pins, balls, and accessories so you may enjoy the thrill of bowling at home. We'll delve into the brand's offerings in this in-depth study and examine what makes US Bowling unique in the sector.
Excellent Craftsmanship and Materials
One of the main things that separates US Bowling from its rivals is its dedication to superb craftsmanship and the use of premium materials. Durability is crucial for home bowling lanes since they must withstand years of use. By employing high-quality materials to build their bowling lanes, US Bowling succeeds in this area by ensuring durability and top performance. The home bowling lanes offered by US Bowling provide a smooth and authentic bowling experience, regardless matter whether you are a casual bowler or a dedicated fanatic. These lanes have been skillfully designed with precise lane measurements and appropriate oil patterns to give you the same difficulty and feel as a professional bowling alley. Every part of the brand's products shows their dedication to quality and attention to detail.
The Right Customization for Your Style
US Bowling is aware of the individuality of each home and person. To accommodate your unique preferences, they provide a wide selection of modification possibilities for your domestic bowling equipment. You may construct a unique bowling experience at US Bowling that reflects your particular style and harmonises with your home decor, down to the style and colour scheme of the lanes and the pins and balls. The brand's collaborative and simple customisation procedure. Their team of skilled experts will collaborate with you closely to comprehend your idea and will assist you in choosing different design aspects. Whether you want a traditional and refined aesthetic or a contemporary and energetic one, US Bowling has the knowledge and adaptability to realise your vision.
Wide Selection of Products
To fulfil all of your demands, US Bowling provides a wide variety of residential bowling accessories. In addition to bowling lanes, they also sell pins, balls, and accessories. The same degree of quality and accuracy is applied to the design of every component, resulting in a seamless and satisfying bowling experience. US Bowling offers both conventional wooden pins and synthetic pins for use as bowling pins. The synthetic pins are more durable and require less upkeep while the wooden pins add a classic touch. No matter what you like, US Bowling provides high-quality pins that are regulation-sized and have the ideal weight distribution for optimum performance. US Bowling provides a range of bowling ball selections to accommodate various skill levels and playing styles. Balls in their selection are made for novice, intermediate, and expert bowlers. These balls have exceptional grip, balance, and longevity because they are made of high-quality materials. Additionally, US Bowling provides customization choices for bowling balls, letting you pick from a variety of colours and designs to create a ball that reflects your own sense of style. US Bowling offers a variety of accessories to improve your residential bowling experience in addition to lanes, pins, and balls. The company provides all the equipment you need to create a setting that is genuinely immersive and enjoyable, from seating arrangements and scoring systems to lighting and sound systems.
Customer Support and Satisfaction
The aim of US Bowling to provide great service and support demonstrates their devotion to customer happiness. The company recognises that purchasing home bowling equipment is a big decision, so they work hard to make sure every customer is happy with their purchase. The team of specialists at US Bowling is there to help you every step of the way, from the initial consultation to the installation procedure. In order to give their clients a flawless and stress-free experience, they take pride in their attention to detail and ability to achieve project deadlines. Additionally, US Bowling offers continuous support and upkeep services to guarantee that your home bowling equipment is in excellent shape for years to come.
Conclusion
For those looking to bring the thrill and fun of bowling into their own homes, US Bowling is the go-to brand. US Bowling is a leading supplier of residential bowling equipment thanks to their unmatched craftsmanship, customizable choices, wide selection of products, and dedication to client happiness. US Bowling has everything you need to create a unique and immersive bowling experience that will delight family and friends for years to come, whether you're a bowling aficionado or simply searching for a unique and exciting addition to your home. Make an investment in US Bowling to turn your house into a private bowling den.