Murrey Bowling Review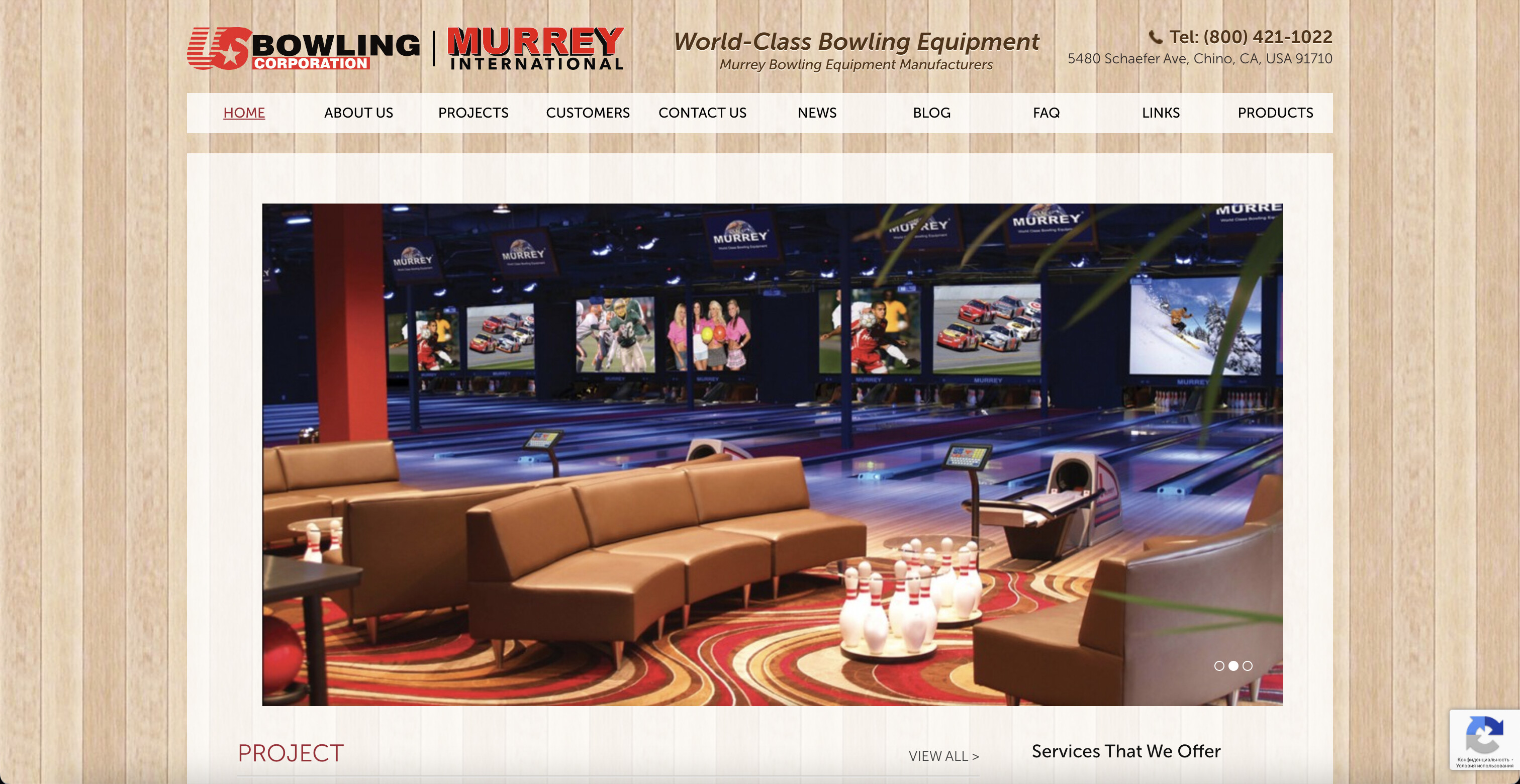 Introduction
Few activities in the world of home entertainment can compare to the fun and companionship of a game of bowling. With their amazing home bowling alley installations, Murrey Bowling, a well-known name in the industry, brings the fun and excitement of bowling straight into your home. Whether you're an avid bowler or simply looking for a remarkable addition to your entertainment area, Murrey Bowling offers unmatched craftsmanship, cutting-edge design options, and an unwavering dedication to quality.
Superior Craftsmanship
Every home bowling alley installation is created to exacting standards because Murrey Bowling takes great pleasure in their precise craftsmanship. With a long history that dates back more than a century, Murrey Bowling has mastered the art of building quality bowling lanes that provide a genuine and expert experience. The team of expert artisans employed by the company uses accuracy and attention to detail to produce exceptional lanes that can withstand years of rigorous play.
Options for customizable designs
The wide variety of design possibilities offered by Murrey Bowling is one of the company's home bowling alley installations that stands out. Whether you want a traditional and elegant appearance or a more modern and vivid aesthetic, Murrey Bowling offers a range of customisation options to suit your preferences and harmonise with the interior décor of your home. Murrey Bowling makes sure that your home bowling alley reflects your distinct style and vision by helping you choose the ideal lane colour and pattern, sophisticated scoring systems, and individualised touches.
Innovative technology
For a bowling experience that is totally immersive, Murrey Bowling mixes traditional craftsmanship with cutting-edge technology. To simulate the experience of a professional bowling alley, the company uses cutting-edge technologies like cutting-edge pinsetter machines, automatic scoring systems, and premium synthetic lane surfaces. By utilising the most recent developments in bowling technology, Murrey Bowling assures that you and your guests will have the most lifelike and entertaining bowling experience imaginable, right in the convenience of your own home.
Longevity and Resilience
Murrey Bowling is aware of how important durability and longevity are when investing in a home bowling alley. Murrey Bowling builds bowling lanes that are built to last thanks to their experience and top-quality materials. The business uses top-notch, abrasion-resistant materials to make sure that your home bowling alley keeps looking brand-new even after multiple games. Murrey Bowling's dedication to toughness ensures that your investment will bring you, your family, and your friends years of enjoyment.
Outstanding customer service
From the initial consultation to the last installation, Murrey Bowling is known for its great customer service. Your needs are taken into consideration as their team of specialists helps you choose the greatest design, layout, and feature selections. Murrey Bowling's commitment to customer satisfaction goes beyond installation; in order to keep your home bowling alley in top shape, they also provide maintenance services and support.
Conclusion
With the construction of a home bowling alley by Murrey Bowling, you can enjoy all the fun and camaraderie of a professional bowling game right at home. Murrey Bowling is the industry leader in home bowling alley installations thanks to their superior craftsmanship, adaptable design options, state-of-the-art technology, and commitment to toughness. With Murrey Bowling's top-notch lanes, transform your home entertainment and make priceless moments with friends and family. Invest in a Murrey Bowling home bowling alley to significantly improve your at-home entertainment.