Sanipex Group Review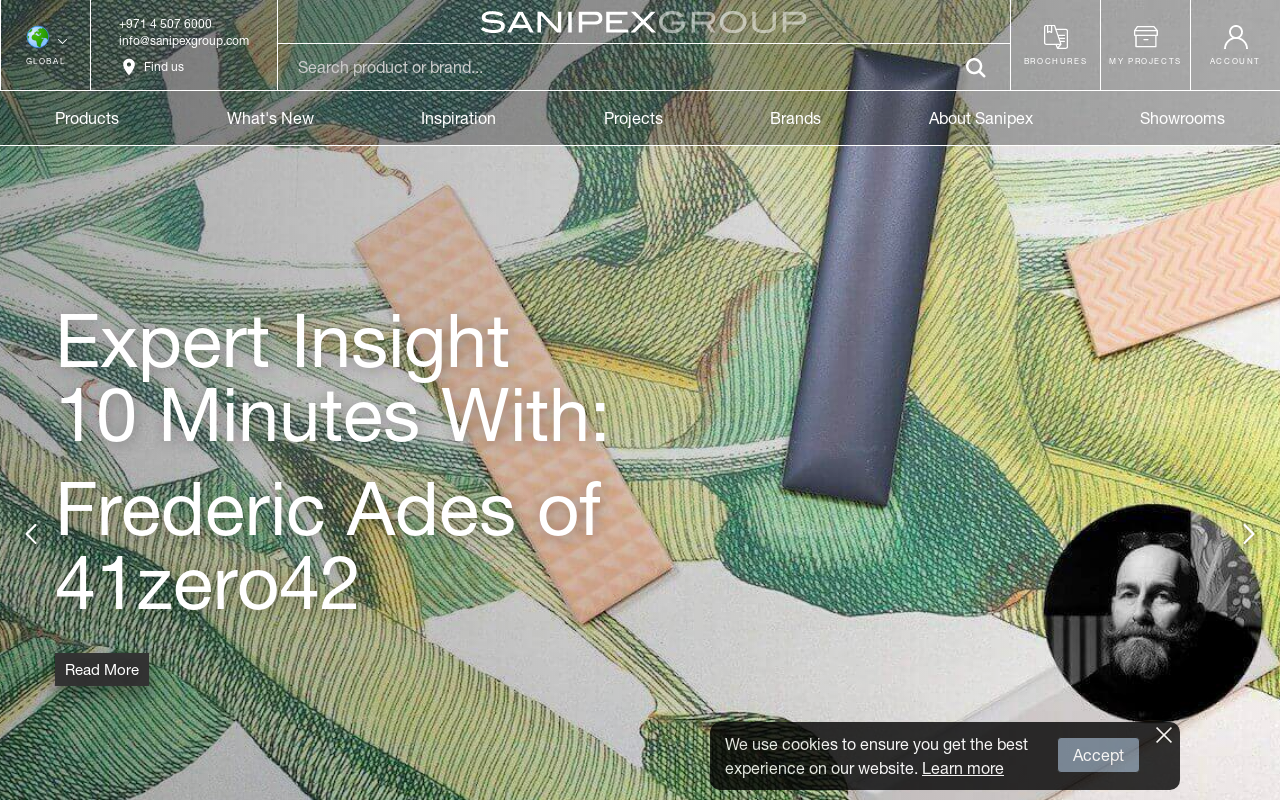 Introduction
Outdoor living areas have developed into an addition to our houses in recent years, offering a haven where we can unwind, entertain, and commune with nature. An established name in the bathroom and kitchen sector, Sanipex Group, has observed this expanding trend and provides a wide selection of outdoor showers to improve your outdoor living experience. The pros, cons, and functionality of the outdoor showers from Sanipex Group will all be discussed in this review, along with how they can turn your outdoor area into a lavish haven. Sanipex Group's outdoor showers have been painstakingly constructed to meld with a variety of architectural styles and outdoor settings. There is a great design in the collection for any taste and choice, with styles ranging from modern and sleek to rustic and classic. Premium building materials, like stainless steel, brass and tough plastics, were used in the creation of the showers, ensuring not only their aesthetic appeal but also their durability and resilience to the elements.
Features and functionality
Sanipex Group's outdoor showers are not only aesthetically pleasing; they are also functionally engineered. Modern features in these showers improve the bathing experience and make them easier to use. The availability of both hot and cold water options is one noteworthy feature that enables you to take a nice shower no matter the weather. Every user will have a customised and comfortable showering experience thanks to the showers' changeable water pressure and spray settings.
Installation & Durability
Durability is an important issue to take into account when it comes to outdoor installations. The outdoor showers from Sanipex Group are designed to resist the rigours of outdoor use. They are made of weather-resistant materials and have weather-resistant coatings, so they can tolerate a variety of climates without losing functionality or beauty. The showers are also simple to install, with clear installation instructions and user-friendly parts, making them appropriate for both DIY enthusiasts and expert installations.
Versatility and Customization
Sanipex Group is aware of the individuality of each outdoor space and believes that customization is essential to producing a unique paradise. Their outdoor showers are quite flexible, allowing you to alter a number of features to meet your unique needs. You have the opportunity to build a shower that flawlessly suits your outdoor living space by picking elements like foot showers or towel hooks in addition to the style and finish of the showerhead.
Environmental Considerations
Sustainability is a major issue in the modern world. The Sanipex Group offers environmentally friendly choices for its line of outdoor showers since it takes its responsibility to the environment seriously. These showers are made with water-saving features like flow restrictors, which lower water usage without affecting the showering experience. You can benefit from a wonderful bathing experience while supporting water conservation initiatives by selecting a Sanipex Group outdoor shower.
Customer assistance
Sanipex Group is renowned for its dedication to providing customer assistance and satisfaction. Their outdoor showers come with a thorough warranty that gives customers peace of mind and guarantees the high calibre of the goods. A smooth and comfortable shopping experience is ensured by the devoted customer care team, who are readily accessible to help with any questions or problems you may have. In summary, Sanipex Group's outdoor showers are a great option for upgrading your outdoor living space since they offer the ideal balance of luxury, usability, and durability. These showers enable you to establish a unique haven that represents your style and meets your bathing needs thanks to their wide selection of styles, adaptable options, and eco-friendly features. The outdoor showers from Sanipex Group are a wise investment that will take your outdoor living to new heights, whether you're looking to remodel your backyard, poolside, or rooftop terrace.