Heart Wood Saunas Review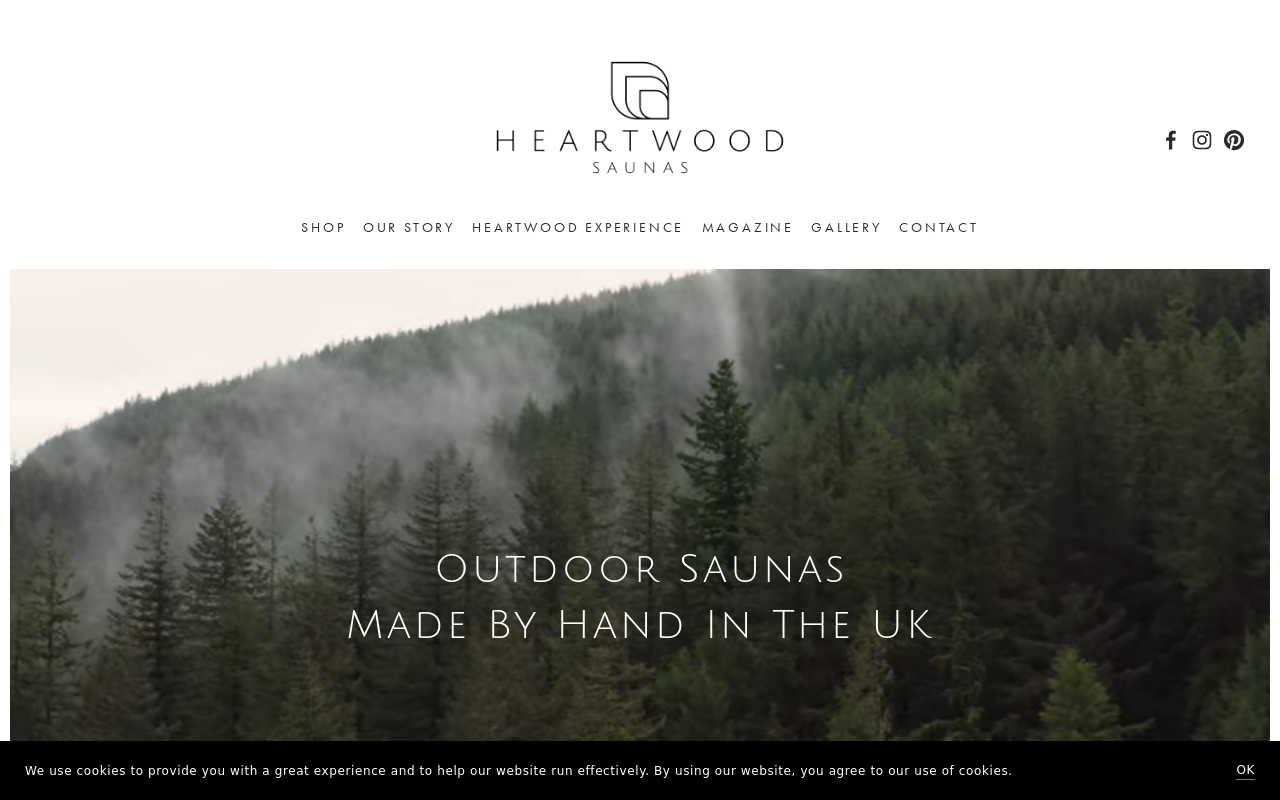 Introduction
Nothing is more soothing as summer comes and the temperatures increase than a cool outdoor shower. The Supra Outdoor Shower from Heartwood Saunas, a well-known name in outdoor health, is a beautiful and useful addition to your outdoor haven. You will find all the information you need to make an informed choice in this thorough examination of the Heartwood Saunas Supra Outdoor Shower's features, design, and functionality. The Heartwood Saunas Supra Outdoor Shower is a sleek, contemporary design that melds well with any outdoor environment. This outdoor shower was carefully designed with a focus on luxury and sophistication. Western Red Cedar from Canada, which is renowned for its durability and resistance to the elements, was used to build the frame. Your outdoor showering experience will be genuinely enjoyable because to the wood's inherent warmth and beauty.
Clean lines and a modern form define the minimalist and elegant profile of the Supra Outdoor Shower. Its small footprint makes it simple to install in a variety of outdoor locations, including your patio, backyard, or by the pool. A roomy shower area with plenty of space for mobility is part of the careful design, guaranteeing a relaxing and delightful experience for users of all ages. Heartwood Saunas is aware of how important functionality is for outdoor showers, and the Supra Outdoor Shower shines in this area. It provides a consistent and cooling water flow and is furnished with fixtures and a showerhead made of premium stainless steel. To accommodate people of varied heights, the showerhead can be raised or lowered. With the help of the practical hot and cold water control knobs, you can customise the shower's temperature for optimal comfort and delight. The Supra Outdoor Shower has a built-in foot rinse, which is a useful addition for people who want to go barefoot outside. This is one of its notable features. Before stepping into your deck or entering your home, you can easily rinse off sand, grass, or any other debris from your feet thanks to this considerate feature. It demonstrates Heartwood Saunas' dedication to offering all-encompassing outdoor wellness solutions.
Installation and upkeep
The Supra Outdoor Shower was built with user convenience in mind by Heartwood Saunas. Installation of the shower is hassle-free because it comes with all the required hardware and a comprehensive instruction booklet. The straightforward instructions and well-designed components guarantee a seamless setup whether you decide to do it yourself or hire a pro. Due to the Canadian Western Red Cedar utilised in its construction's naturally rot-resistant qualities, the Supra Outdoor Shower also requires little maintenance. The wood is a great option for outdoor areas because of its reputation for withstanding moisture and temperature changes. It is advised to clean it sometimes and reapply a protective finish to keep it looking perfect. Heartwood Saunas takes great pleasure in offering superior customer service and ensuring client satisfaction. Homeowners have given the Supra Outdoor Shower positive reviews because they value its sturdiness, usability, and visual appeal. Heartwood Saunas offers a generous guarantee to ensure your peace of mind and stands behind the quality of their products. Any questions or issues can be quickly addressed by their competent customer support staff.
An elegant and useful addition to your outdoor environment is the Heartwood Saunas Supra Outdoor Shower. It brings the outdoor showering experience to new heights with its stunning appearance, superb functionality, and durability. The Supra Outdoor Shower meets all of your needs, whether you want a cool rinse after a swim, a quick rinse to cool down on a hot summer day, or simply a method to improve your outdoor paradise. This outstanding product is a testament to Heartwood Saunas' dedication to excellence and client happiness. If you purchase the Supra Outdoor Shower, you'll have access to years of joyful, revitalising, and exquisite outdoor showering.