Richard Orlinski Review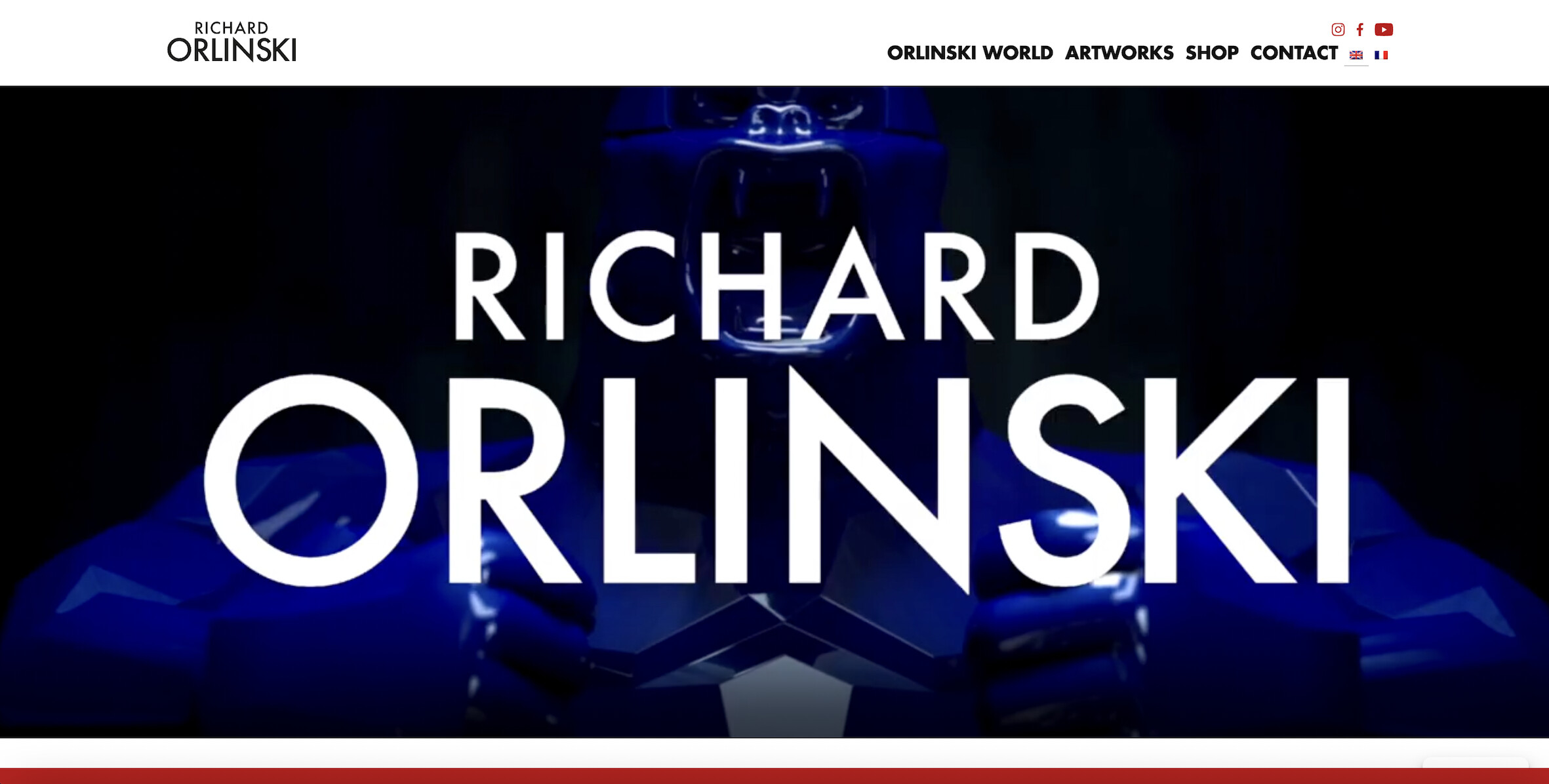 Richard Orlinski - A Dazzling World of Contemporary Art and Luxury Lifestyle
Richard Orlinski is a visionary in the field of modern art, and his works transcend conventional limitations to captivate audiences around. Orlinski's work epitomises modernism and delivers an unprecedented experience because to his own artistic style, which combines vivid colours, powerful designs, and minute details. The Richard Orlinski brand has become a byword for innovation and elegance because to his stupendous sculptures, thrilling collaborations, and immersive events. This review looks into Richard Orlinski's extraordinary works, illuminating the artist's brilliance and the extraordinary sensations he creates. Richard Orlinski's impressive sculptures are among the most recognisable features of his work. Each work is painstakingly created, displaying a remarkable attention to detail and an intense understanding of form. Animals are frequently shown in Orlinski's sculptures, which give their forms a sense of life and movement. The "Born Wild" collection, the artist's distinctive series, is evidence of his prowess at capturing the power and dynamic of creatures with strong angles and pointed edges. From the imposing "Wild Kong" to the elegant "Wild Panther," these sculptures radiate a sense of strength and elegance that astounds onlookers.
More than just one piece of art makes up the Richard Orlinski trademark. It includes a wide variety of partnerships with well-known companies, fostering fascinating intersections between art and many fields. The outstanding limited-edition collections created by Orlinski in partnership with illustrious brands like Hublot, Evian, and Jaguar capture the spirit of each company as well as the artist's recognisable aesthetic. These partnerships combine art and luxury, transforming commonplace items into works of art that enthral both art enthusiasts and aficionados of luxury. Along with offering immersive experiences that bring art to life, Richard Orlinski takes his creations outside the boundaries of galleries and museums. He is dedicated to involving audiences more deeply, as evidenced by his "Born Wild Experience" displays. These shows immerse viewers into an enchanted realm where they can engage with Orlinski's sculptures, delve into the artist's creative process, and discover the feelings his work arouses. The multimodal experiences, in combination with fascinating lighting and music design, take the art experience to a genuinely transformative level.
Beyond actual spaces, Richard Orlinski has a significant impact. Digital platforms are used by the artist to interact directly with his audience, giving fans a window into his creative process and allowing them to relate to his work. Orlinski gives behind-the-scenes glances, promotes conversation with his followers, and displays his most recent works through his social media profiles and online galleries. A spirit of inclusivity within the field of contemporary art is fostered by this digital accessibility, which enables a larger audience to experience and enjoy his art. Beyond the sphere of art, the Richard Orlinski brand also encompasses the world of opulent living. Jewellery, fashion accessories, and home décor are just a few lifestyle products that have been infused with the artist's inventive vision and unique aesthetic. A treasured icon of sophistication and modern elegance, Orlinski's renowned designs have graced the covers of upscale publications. The Richard Orlinski brand offers a seamless marriage of art and lifestyle, whether accessorising with a mesmerising Orlinski-inspired piece of jewellery or bringing a bit of contemporary into the home.
To sum up, Richard Orlinski is a real visionary in the field of modern art, providing a compelling blend of artistic expression and opulent living. Orlinski's works transcend boundaries and enthral audiences all around the world, from his stupendous sculptures that represent power and elegance to his ground-breaking partnerships that combine art with recognised companies. It is even easier to appreciate an artist's work thanks to the immersive experiences he offers through his shows and online presence. The Richard Orlinski brand keeps pushing the limits of modern art and opulent lifestyle with its exceptional products and uncompromising dedication to artistic quality.