Lorenzo Quinn Review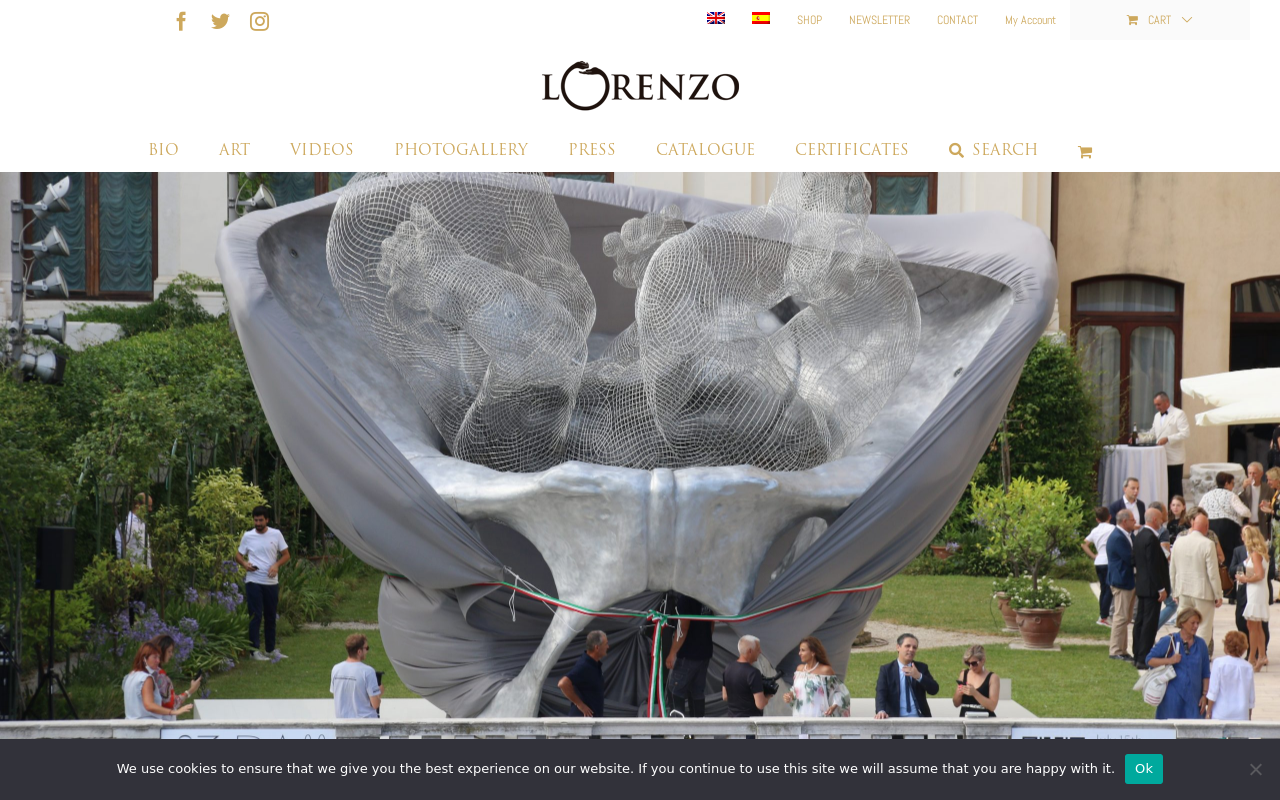 Introduction
Lorenzo Quinn is one of the names in contemporary art that most inspires astonishment and awe. Quinn has been able to enthral audiences all over the world with his unique aesthetic and profound artistic vision. This review will go into Lorenzo Quinn's universe and examine the products sold under his own name, illuminating his extraordinary talent, distinctive sculptures, and the significant contribution he has made to the art world. Themes of love, relationships, and the human condition are central to Lorenzo Quinn's artistic vision and philosophical outlook. He frequently depicts in his sculptures the power, frailty, and interconnectivity of human emotions and experiences. Quinn skillfully blends traditional methods with modern sensibilities to create beautiful works of art that are timeless and cosmologically indestructible. He invites people to think on the substance of their own lives and the world around them in order to encourage and prompt meaningful introspection through his art.
Masterpieces of Sculpture
A discussion of Lorenzo Quinn would be incomplete without addressing his outstanding sculptures. Quinn's creations stand out for their majesty, precise craftsmanship, and capacity to arouse strong feelings. The artist frequently uses the human body as a symbolic allegory, giving it life and figurative value. One of his most famous works, "The Force of Nature," shows two enormous hands coming from the ocean to represent the strength of nature and the effect that human activity has on the environment. This sculpture, like many others in Quinn's vast body of work, serves as a potent reminder of humanity's contribution to the world's development and the responsibility we have.
Offerings
The Lorenzo Quinn company sells a variety of stunning sculptures that let art lovers incorporate a little bit of Quinn's genius into their own homes. Each sculpture is painstakingly made to reflect Quinn's aesthetic vision, whether they are modest installations or larger, limited-edition pieces. There is a piece in the brand's collection that will connect with every individual's particular sensibility because it covers a variety of topics, such as love, family, and spirituality. The sculptures of Lorenzo Quinn have a remarkable ability to enthral and interest visitors, making a lasting impression whether they are on display in private homes, commercial settings, or public locations.
Workmanship and Quality
Lorenzo Quinn's brand is known for its steadfast dedication to both workmanship and quality. Under Quinn's cautious oversight, each sculpture is painstakingly made by expert craftspeople. Each piece demonstrates the care taken with the composition, the accuracy of the details, and the use of premium materials. Quinn uses a variety of materials to realise his artistic vision, including as bronze, stainless steel, resin, and marble. Each sculpture is a tribute to the enduring tradition of Quinn's brand because to this dedication to quality craftsmanship, which makes it more than just a work of art. Lorenzo Quinn's artistic achievements have had a significant influence on the art world, leading to both critical acclaim and extensive public awareness. Numerous notable galleries, museums, and public venues across the world have displayed his sculptures. Because of his capacity to evoke strong emotional responses in his audience, Quinn has developed a devoted following of art lovers who eagerly await each new work. Additionally, a new generation of artists has been influenced by his works as they strive to imitate his capacity to infuse art with meaning and purpose.
The ability of art to arouse feeling, elicit thought, and spur action is demonstrated by Lorenzo Quinn's brand. Quinn challenges us to think deeply about the complexities of the human experience and our place in it through his amazing sculptures. Lorenzo Quinn has established himself as one of the most important artists of our time thanks to his unrelenting dedication to workmanship, profound aesthetic vision, and global impact. Explore his incredible works of art and learn about the ability of his art to transform.