Lakes Doors Architectural Review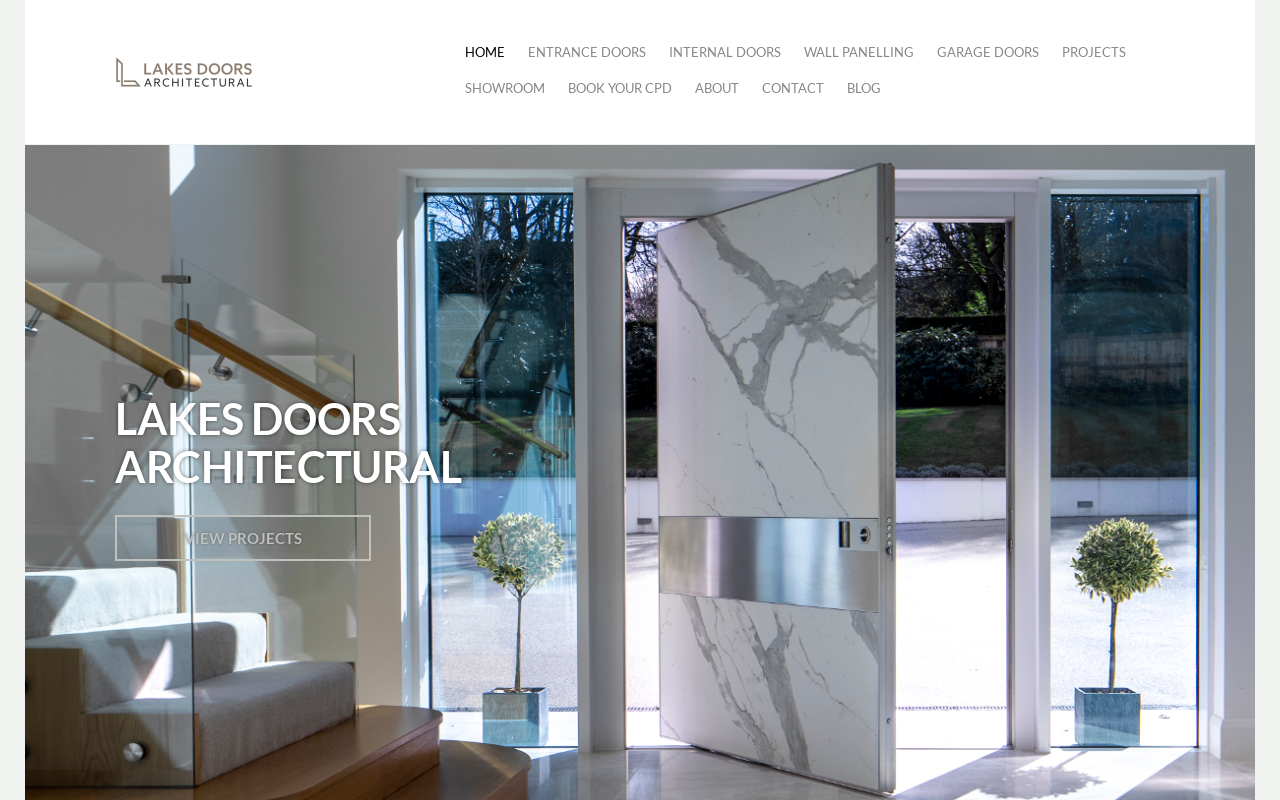 Introduction
The entrance to your home or place of business is vital in creating a positive first impression. Lakes Doors Architectural is committed to creating stunning bespoke doors that exhibit unmatched craftsmanship and attention to detail since they fully get this. With a dedication to outstanding quality and a wide variety of design possibilities, Lakes Doors Architectural has become a well-known name in the sector. We examine Lakes Doors Architectural's services, quality, and overall experience in this in-depth evaluation.
Materials
Lakes Doors Architectural takes great pleasure in its dedication to flawless craftsmanship. Each door is painstakingly constructed by expert craftspeople who combine old methods with contemporary technologies. The immaculate execution of every element demonstrates the brand's commitment to excellence. The bespoke doors made by Lakes Doors Architectural are constructed using only the highest-quality materials. Every component, from the finely grained timbers to the precisely chosen hardware, is picked with longevity and aesthetic appeal in mind. Lakes Doors Architectural offers a wide variety of materials to fit your particular taste and architectural style, whether you prefer the cosiness of mahogany, the beauty of walnut, or the sturdiness of steel.
Design Options
The wide variety of design options that consumers have access to is one of Lakes Doors Architectural's unique qualities. The company acknowledges that every customer has unique interests and works to realise those needs. Every artistic taste can be catered to by Lakes Doors Architectural, which offers everything from traditional and timeless designs to modern and avant-garde forms. The brand's design team collaborates closely with customers, providing tailored consultations to comprehend their unique needs. They work together to develop custom designs that meld perfectly with the nearby buildings while offering expert advice. Whether you want ornate carvings, inlaid glass panels, or simple lines, Lakes Doors Architectural will execute your concept to the finest accuracy.
Beyond their magnificent beauty, the bespoke doors from Lakes Doors Architectural are exceptional in terms of functionality and security. The company ensures that each door is made to survive the test of time since it understands the value of durability. Lakes Doors Architectural makes sure that their doors are strong, weather-resistant, and offer exceptional insulation by utilising cutting-edge building methods and premium materials. Additionally, Lakes Doors Architectural is aware of the value of security for both residential and business owners. Modern locking mechanisms, strengthened frames, and alternatives for impact-resistant glass are all features that the brand uses to give an extra degree of security. You may feel secure knowing that your property is protected by Lakes Doors Architectural without sacrificing design.
Customer Service
Lakes Doors Architectural takes great pleasure in providing first-rate customer service from beginning to end. From the first interaction you have with the brand, their attentive and experienced staff walks you through each step. They make sure that every detail is handled with the utmost skill and attention since they recognise that purchasing a custom door is a serious decision. The company is dedicated to keeping customers happy long after they make their first purchase. Lakes Doors Architectural provides thorough post-purchase help, including maintenance guidance and support, to make sure that your custom door maintains its appeal for many years to come. Lakes Doors Architectural sets the standard for excellent customer service with their focus on the small details and commitment to quality.
In summary, Lakes Doors Architectural is a company that perfectly combines artistry, workmanship, and use. Every facet of their offers demonstrates their dedication to providing custom doors of the highest calibre. Every door made by Lakes Doors Architectural is a work of art thanks to the exquisite craftsmanship, numerous design options, and emphasis on toughness and security. Purchasing a bespoke door from Lakes Doors Architectural not only improves your home but also shows off your refined taste and admiration for quality workmanship. Lakes Doors Architectural has deservedly established itself as a major name in the architectural door sector thanks to its individualised approach and constant dedication to customer satisfaction. Exquisite Custom Doors for Discerning Clients from Lakes Doors Architectural
Explore Lakes Doors Architectural's world and enjoy the fine craftsmanship of their stunning handmade doors. Get lost in a review that explores the brand's products, craftsmanship, and unmatched attention to detail in great depth.
More sites similar to Lakes Doors Architectural
Back to home