Munna Design Review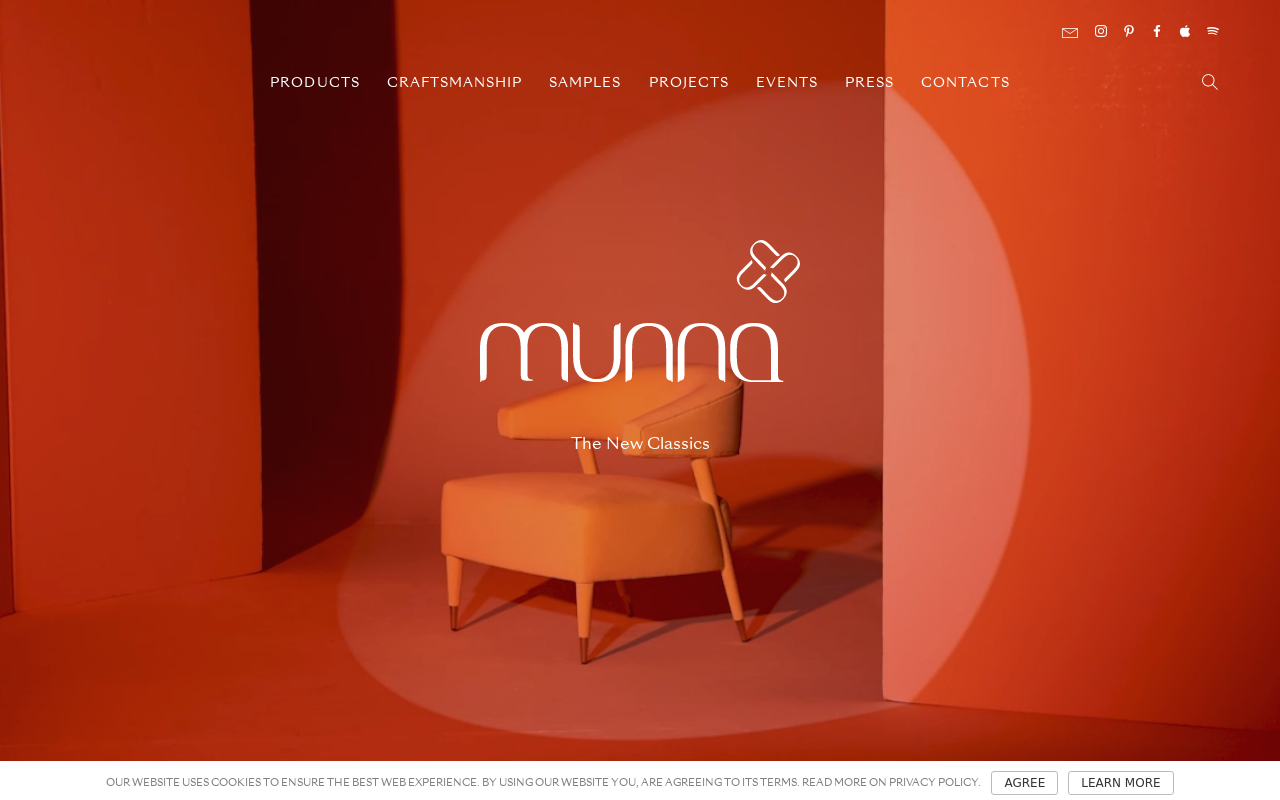 Introduction
Munna Design is a trailblazing company in the field of modern furniture design that perfectly combines sophistication, artistry, and innovation. Munna Design has established a well-deserved reputation for producing magnificent, one-of-a-kind furniture because to its uncompromising dedication to luxury and careful craftsmanship. We will go into the world of Munna Design in this thorough analysis, looking at their website, collections, design ethos, and the unmatched craftsmanship that goes into each piece of furniture they produce.
Website Design and Navigation
Visitors are welcomed with an elegant and visually appealing interface when they visit Munna Design's website (www.munnadesign.com), which sets the tone for the brand's exceptional goods. The site's user-friendly layout and simple navigation make it simple to browse the many collections, learn more about the products, and get ideas for your next design project. The website's aesthetic appeal reflects the brand's commitment to artistic excellence and beauty.
Collections
Munna Design is committed to pushing the frontiers of furniture design, which is evident in their collections. Each series has its own distinct personality and exhibits a seamless fusion of traditional workmanship and modern design. Munna Design offers a wide selection of furniture items that may accommodate a variety of tastes and interior styles, from couches and armchairs to dining chairs and tables. The "Heritage Collection," which honours traditional design while giving it a contemporary spin, is one noteworthy collection. These pieces from this collection are finely made and exude a feeling of classic elegance, making them perfect for anyone looking to add a touch of luxury to their decor. Each piece is an example of Munna Design's commitment to producing heirloom-quality furniture, which is demonstrated by the care used in its construction and the use of premium materials. The "Artisan Collection," which highlights the brand's partnership with gifted artists and craftspeople, is a further alluring assortment. This collection features genuinely one-of-a-kind, aesthetically stunning furniture items that are genuine works of art. Munna Design pioneers the fusion of design and art and gives customers the chance to buy furniture that is both practical and breathtaking.
Craftsmanship
Every piece of furniture created by Munna Design exhibits the company's everlasting dedication to quality craftsmanship. Each piece is painstakingly created by experienced craftspeople who have an acute awareness of conventional methods and an eye for detail. Every design is the result of the skill and passion of Munna Design's craftspeople, from the choice of fine materials to the detailed upholstery work. The choice of the best materials is another indication of the brand's commitment to quality. To ensure that each piece not only looks great but also stands the test of time, Munna Design sources opulent textiles, luscious leathers, and premium woods. Furniture made with excellent craftsmanship and high-quality materials is not only beautiful to look at but also enduring and comfortable.
Design Principles
Munna Design bases its design principles on the idea of merging traditional elegance with modern sensibility. The company values creativity and innovation while being influenced by the arts, fashion, and architecture. Their furniture has a unique personality that blends in with a variety of design styles, from classic to modern, thanks to the fusion of influences.
Additionally, Munna Design places a high value on producing furniture that endures fashion and becomes a beloved addition to a client's life. Munna Design makes sure that their products are timeless and contemporary by putting a strong emphasis on durability. Those looking for furniture that is not just aesthetically pleasing but also significant and durable will identify with this attitude.
Conclusion
Munna Design is a company that genuinely personifies the discipline of modern furniture design. Customers may explore their huge collections with ease because to their website's flawless browsing experience. Munna Design offers furniture that is both aesthetically pleasing and painstakingly built, from the Heritage Collection's timeless elegance to the Artisan Collection's artistic miracles. The extraordinary quality of the brand's furniture, which mixes the finest materials with skilled workmanship, demonstrates their constant dedication to craftsmanship. The commitment of Munna Design to blending traditional beauty with modern design sensibilities guarantees that their products transcend fads and become cherished heirlooms. Munna Design offers a wide range of options, whether you are an enthusiast for interior design or a homeowner looking to improve your living environment. Munna Design has maintained its position as a leader in modern furniture design with its dedication to elegance, innovation, and attention to detail.