Cocoon Fires Review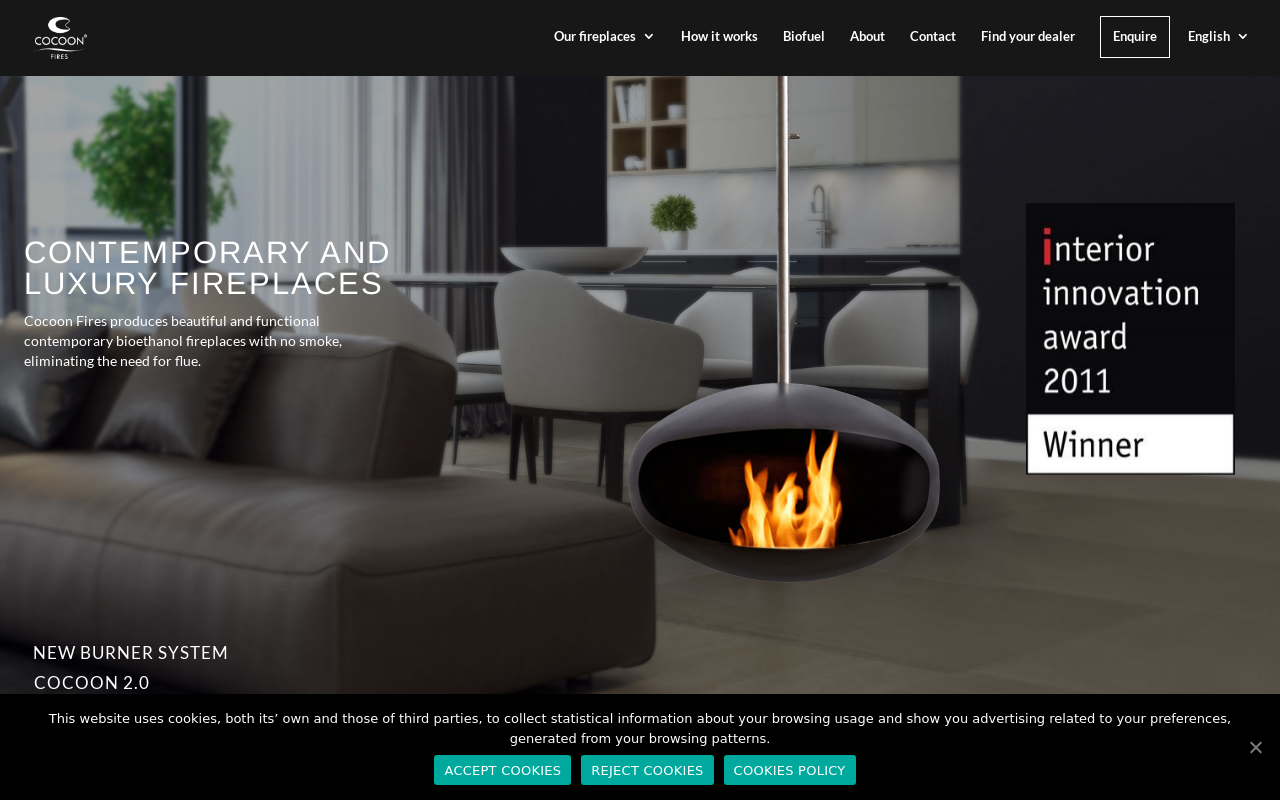 Introduction
With its cutting-edge and fashionable designs, Cocoon Fires is a well-known company that has had a considerable impact on the fireplace market. Their fireplaces integrate modern technology, aesthetics, and utility to produce a captivating focal point in any room. We will explore Cocoon Fires' features, craftsmanship, and general offerings in this in-depth study, highlighting what makes them unique from other competitors.
Product Selection
Each fireplace design offered by Cocoon Fires has a distinctive design and atmosphere. Every taste and style is catered to by Cocoon Fires, which offers options for built-in, freestanding, and suspended fireplaces. You may add warmth and beauty to any living space or outdoor entertaining area with one of their collection's indoor or outdoor fireplaces.
Craftsmanship and Design
The remarkable design and craftsmanship of Cocoon Fires' fireplaces is one of their most distinctive qualities. The company takes great satisfaction in producing visually stunning pieces that blend in easily with many architectural styles. Every element of Cocoon Fires' products demonstrates their dedication to attention to detail. Their fireplaces ooze luxury and sophistication thanks to the painstakingly welded seams and premium materials employed. Particularly remarkable are Cocoon Fires' hanging fireplaces. These distinctive patterns create a striking focal point in any space by hanging gracefully from the ceiling. These suspended fireplaces, which come in a variety of finishes and are made of sturdy stainless steel, demonstrate the brand's dedication to both usability and beauty.
Functions and characteristics
The fireplaces from Cocoon Fires offer a variety of functions and utility in addition to their attractive aesthetic. The company uses bioethanol as the fuel for its fireplaces, assuring clean burning and little influence on the environment. The benefit of bioethanol is that it doesn't need a chimney or flue, which makes installation simple and adaptable. In addition, Cocoon Fires has added cutting-edge technology to their fireplaces, such as programmable flame heights and remote control functionality. This makes it simple for consumers to change the atmosphere and temperature of their living environment. On chilly evenings, the fireplaces' abundant heat output creates a warm, inviting ambiance.
Installation Effort
A simple installation procedure is significant to Cocoon Fires. Whether in a family residence, business establishment, or outdoor location, their fireplaces are made to be simply installed. The installation process may be completed quickly and easily with little to no construction work needed thanks to Cocoon Fires' excellent customer service and step-by-step installation instructions.
Sustainability and security
The security of its clients is a top priority for Cocoon Fires when it comes to safety. By using bioethanol as a fuel source, traditional fireplace concerns like gas leaks and sparks are eliminated. A spill-proof hob and a heat-resistant glass enclosure are further built-in safety measures that provide homeowners peace of mind. Additionally, Cocoon Fires emphasises the importance of sustainability. Bioethanol is an environmentally friendly alternative because it is a renewable energy source made from plant resources. Because bioethanol burns cleanly and produces few carbon emissions, Cocoon Fires fireplaces are a sustainable solution for consumers who value both style and sustainability.
Customer testimonials and satisfaction
Cocoon Fires has built up a devoted clientele and obtained countless glowing recommendations from pleased customers. Customers laud the company for its superb craftsmanship, meticulous attention to detail, and capacity to turn living spaces into warm havens. The fireplaces have been characterised as spectacular pieces of art that improve the aesthetics of any space in addition to serving as practical heating solutions.
Conclusion
As a market leader in the fireplace sector, Cocoon Fires provides unique and fashionable designs that expertly combine modern technology, aesthetics, and usability. The fireplaces made by Cocoon Fires serve as captivating focal points in any room thanks to their wide variety of options and superb craftsmanship. Their dedication to customer satisfaction, safety, and sustainability further establishes them as a top option for both discerning homeowners and design enthusiasts.