1stdibs Review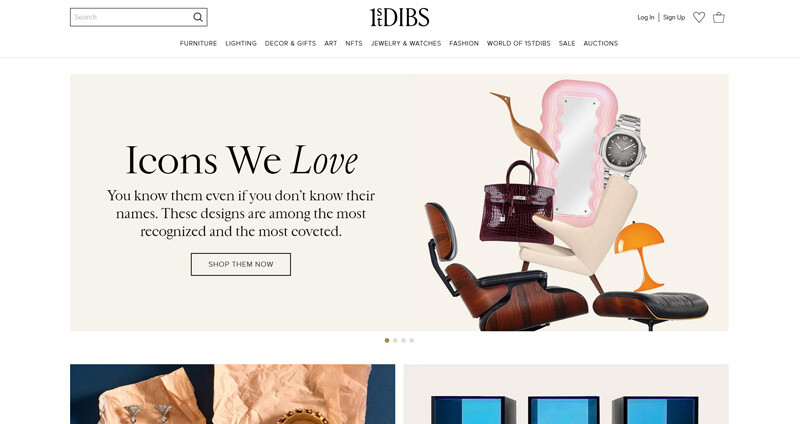 Introduction
1stdibs has established itself as a leading location for discovering and purchasing priceless antiques, art, jewellery, and furniture in the world of online marketplaces. The portal has gained a devoted following of discriminating buyers and collectors thanks to its enormous range of distinctive and carefully curated items and a flawless user experience. This analysis will go into the brand's offers and examine the essential elements that set 1stdibs apart from other online marketplaces for luxury goods.
User Experience and Interface
The 1stdibs website has a visually appealing interface that immediately conveys the brand's dedication to quality and aesthetic appeal. Users can browse through the large selection of things with ease because to the website's slick, intuitive, and user-friendly design. Users can narrow their searches depending on categories, styles, eras, and even particular designers or dealers thanks to the sophisticated search functionality. A rare antique, a statement piece of art, a lovely piece of jewellery, or a finely made piece of furniture may all be found by customers thanks to this degree of personalization.
Diverse Collection
1stdibs takes pride in compiling a sizable collection that crosses numerous genres. Antique collectors will discover a treasure trove of costly and unique artefacts, from delicate porcelain treasures to finely carved furniture. Art enthusiasts can peruse a wide selection of works, such as paintings, sculptures, and prints, created by both well-known and up-and-coming artists. A wide variety of distinctive jewellery items, including vintage and modern designs with precious jewels and metals, may be found in the jewellery department. Customers can choose pieces that suit their individual likes and preferences for interior design thanks to the furniture collection's vast range of designs. 1stdibs genuinely meets the needs of collectors, connoisseurs, and design aficionados with such a broad and expertly curated variety.
Verified Sellers & Quality Assurance
1stdibs' dedication to quality and authenticity is one of its most distinctive aspects. The marketplace collaborates with a network of reliable vendors, which includes renowned merchants, galleries, and independent designers. This guarantees that customers can have faith in the legitimacy and condition of the goods they buy. Customers can make informed judgements on 1stdibs because sellers are expected to give thorough product descriptions, high-quality pictures, and accurate condition reports. The platform also offers a safe method for making payments and helps with organising shipping and delivery, assuring a smooth and trouble-free purchasing experience.
Finding and Connecting with Design Professionals
1stdibs is a great resource for designers in addition to being an online marketplace. The platform gives interior designers, decorators, and architects a place to display their work and network with potential clients. In order to foster a thriving community of creative minds, designers can set up professional profiles, submit photographs of their projects, and share their knowledge. The fact that 1stdibs offers a holistic experience that goes beyond simple buying and selling distinguishes it from other online marketplaces.
Conclusion
1stdibs is a recognised industry leader in the field of online luxury markets. Its extensive collection of distinctive antiques, artwork, jewellery, and furniture appeals to collectors and design enthusiasts with its fine selection. 1stdibs offers a safe and entertaining platform for buyers and sellers alike because to its smooth user experience, vetted vendors, and dedication to quality assurance. Whether you're looking for a priceless piece of jewellery, a stunning piece of art, a rare antique, or a stunning piece of furniture, 1stdibs is the best place to look for and buy it.